Agway Clearance Seeds & Plants | Garden Deals
We're lucky enough to have a great Agway garden center only about 10 minutes away from us in Bechtelsville. I've found so many great garden seeds and plants there, all for a reasonable cost! My favorites are the Agway clearance seeds!
Shopping for plants at Agway has been lots of fun because I've gone toward the end of the season the past two years.
I scored perennial herbs for $1 each! I've gotten seeds for between 25% and 50% off!
If you're in the local area, I highly recommend stopping by to see what you can add to your garden, either this year or next.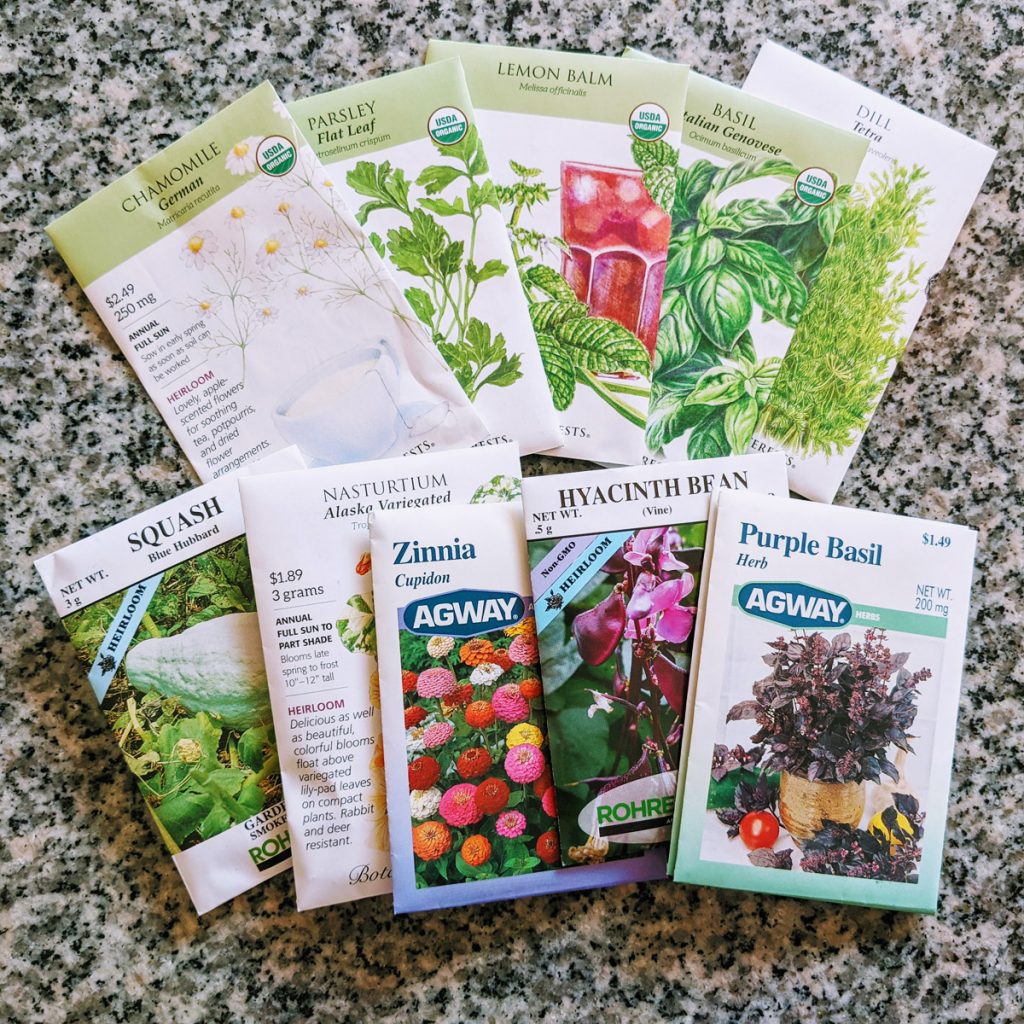 What does Agway sell?
In general, our local Agway carries livestock feed, bird seed, garden and farm equipment and supplies, seeds, plants and more. Most Agway stores also carry hardware, seasonal items, and other yard and farm gear as well.
Does Agway have sales on garden seeds?
The local Agway in Bechtelsville, PA offers garden seeds at a discount towards the end of the growing season. In early September 2021, Agway's garden seeds were all 20% off. (Although I received mine for 25% off.) Keep checking your local Agway – I've also gotten them for 50% off as clearance seeds later in the season.
Agway Garden Seeds on Clearance
Last year, my daughters got me a grab bag of veggie seeds and flower seeds for Christmas. It was like a mystery pack! Like my kids' LOL Surprise blind packs, but with seeds! It was AMAZING!
I'm keeping my eyes peeled for more clearance seeds at Agway. In the meantime, I did pick up about a dozen packs to share with my brother as he embarks on his first garden (I think). Those seeds were 25% off the original price.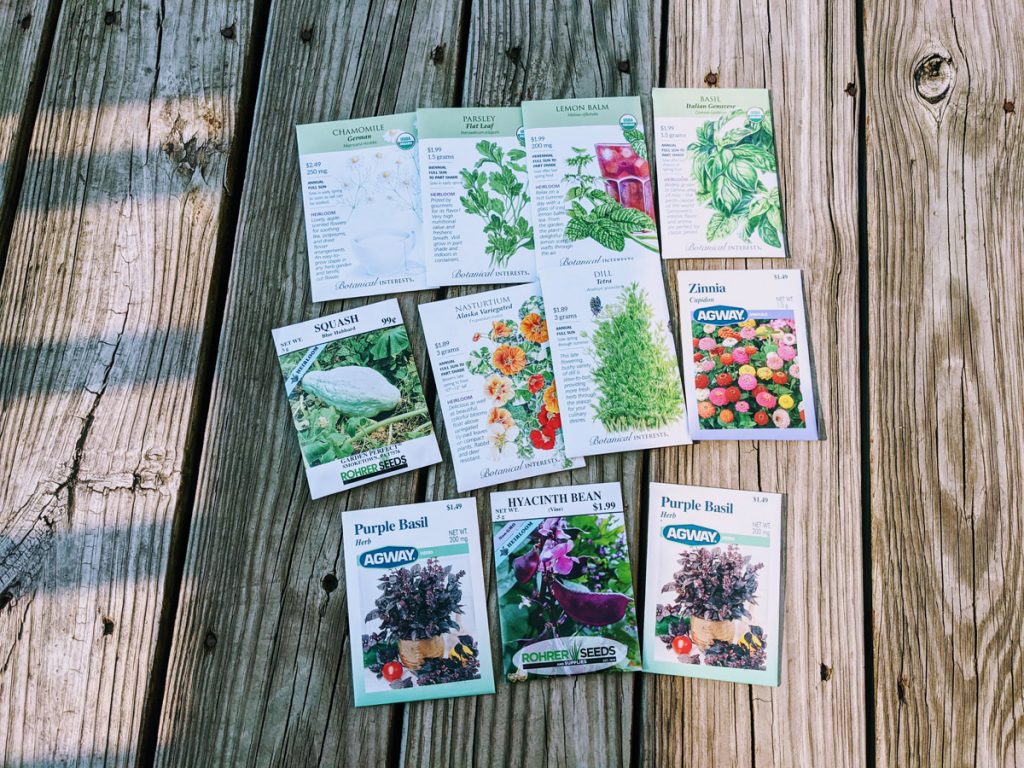 For the seeds, I came home with quite a variety:
Hyacinth Bean (Vine)
German Chamomile
Flat Leaf Parsley
Purple Basil (2)
Tetra Dill
Italian Genovese Basil
Lemon Balm
Nasturtium, Alaska Variegated
Cupidon Zinnia
Blue Hubbard Squash
Depending on your local Agway Garden Center, your mileage may vary. If you run into a sale (or your store doesn't participate in sales), let us know in the comments!
Agway Plants for Sale
In the parking lot, before I even entered the store, I headed over to the plant racks to check out what they had. I was delighted to find a variety of mint plants – spearmint, chocolate mint, and pineapple mint.
Now for only $1 each, I am really tempted to go back and see if I can safely get some mint plants in the mail to my brother! I've been looking for seeds quite unsuccessfully.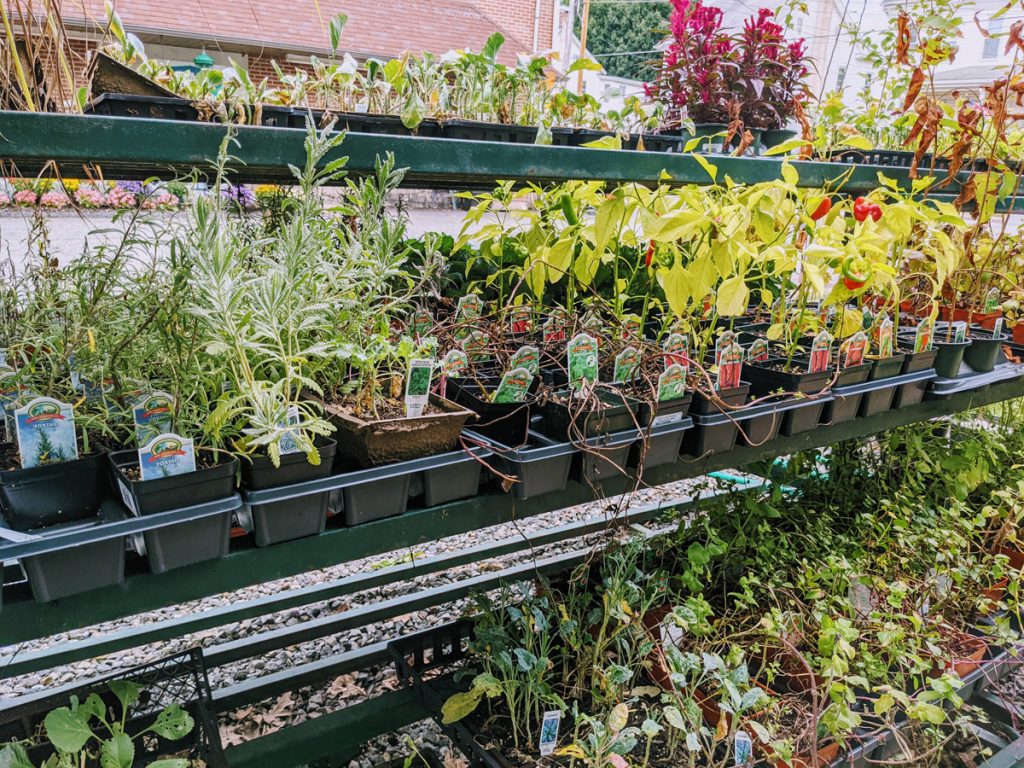 The plants I came home with from Bechtelsville Agway:
Red Celosia (flame style) (2)
Wine-colored Cockscomb (crested) (2)
Chocolate Mint
Spearmint
Pineapple Mint
Rosemary Plant (2)
Lavender Plant (2)
Oregano
Summer Thyme
Besides the ones I bought, I saw lots of pepper plants, some kale, broccoli, other herbs, and some pretty dried up and possibly dead eucalyptus.
I also remember seeing some blueberry bushes and raspberry bushes I believe. I think those were around $20 each or so.
Shopping at Agway
I love the feel of shopping at Agway on a local level. The same lady always helps me and she's absolutely wonderful. Our neighborhood store feels just like a mom-and-pop shop and I am happy to support such a place.
I haven't made it all the way through the store yet but I will in time. So far I've been so captivated by the seeds and plants, I spend all my time and money in those sections!
If you've recently shopped at your local Agway, please share in the comments what great deals you find! I'll also be sure to update my post with any future finds.
By the way, if you liked this post and LOVE hunting for gardening bargains – stay tuned to our other posts on discount and clearance garden finds!
Happy Gardening!