Gardening with Allergies – Solutions for Gardeners & More
There's truly nothing like those first few warm days of spring! For those of us with spring allergies, we get a true glimpse of what it's like to really enjoy the season. Try a few gardening solutions to make your favorite hobby more comfortable!
When facing allergies in March, April, and May, gardeners may find it a bit tough to really dig in to the earliest gardening opportunities.
Runny nose, itchy eyes, and constant sneezing definitely get in the way of favorite garden activities.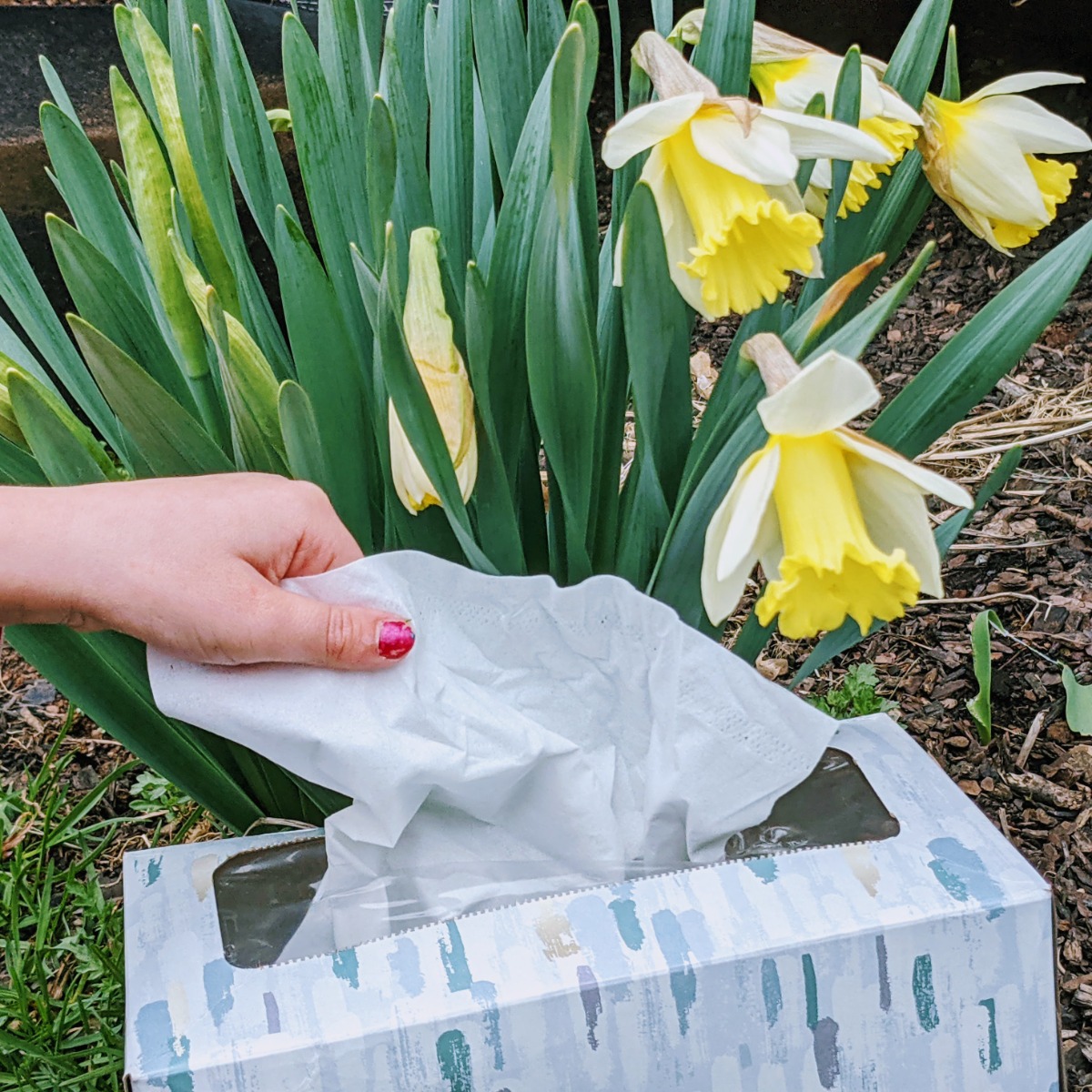 Thankfully, a few allergy solutions can help to make it more comfortable being outdoors. Try these tips for dealing with spring allergies in the garden!
What are some signs you have pollen allergies?
At times, it can be tough to tell if you're starting a cold or simply some signs you have spring allergies starting. Some common signs of spring allergies are sneezing, itchy and watery eyes, runny nose, postnasal drip, and a tickly cough in the back of your throat, especially when talking on the phone or for prolonged periods of time.
You may also feel itching in your ears, on the roof of your mouth, or even inside your chest where you'd imagine your lungs would be. This happened to me one time after a long day in May at the Phillies game!
What month do spring allergies start?
Spring allergies can start as early as March, April, or even May, depending on your area's pollen count. Different factors like the weather, mildness or harshness of the winter, or even the rain can impact the severity and starting point of spring allergy season.
What makes it easier to spend time outdoors with allergies?
Different homeopathic remedies, natural remedies, medicines, and other allergy treatments can help spring allergies. Consider products designed for blocking pollen, antihistamines, clothing, and immediate washing.
NasalGuard® Airborne Particle Blocker
This drug-free gel goes on your nostrils to block out tiny particles, including pollen! The product packaging suggests it also creates an invisible barrier to block out pet dander, dust mites, contaminated air, and virus-sized particles.
The idea behind this product is that the gel uses electrostatic technology to reduce the number of germs and particles you inhale.
No studies or scientific data is reflected on the packaging. It is said to be safe for all ages, as well as pregnant and nursing mothers and children.
The 3g container is expected to last for 150 applications, but this will likely depend on how thick you apply and what coverage area you choose.
Suggested use is every 4 to 6 hours or as needed. You should reapply if your face or nose gets wet.
I used to LOVE a product called Little Allergies Allergen Block by Cloraseptic brand. It worked SO well for blocking allergens like pollen, and reducing the effects of spring allergies.
This NasalGuard Airborne Particle Reducer product is the closest I've been able to find as a substitute.
Cloth Mask or Dust Mask
Don't throw away those covid masks just yet! Use a dust mask, cloth mask, or even a leftover N-95 mask to help block spring pollen from your nose and mouth. If you don't breathe in the pollen, your spring allergies should be so much less miserable.
Of course, it may be tough to block pollen 100 percent, but a dust mask, surgical mask, or even a cloth mask should be able to greatly reduce the amount of pollen that gets into your breathing passageways.
Long Pants and Long Sleeves
For allergic contact dermatitis, poison ivy reactions, and other skin-based allergies, try wearing long pants and long sleeves to reduce contact with allergy triggers.
Even if your spring allergies are mainly triggered by breathing in pollen, you can still limit the amount that comes inside with you by wearing long sleeve, long pants, and then immediately throwing them in the wash after you're done the yardwork.
Antihistamine Allergy Medication
Traditional allergy medication may be one of the most full-proof defenses against spring allergies in the garden. When you need to be outside, take extra precautions to improve your body's response to your allergens.
I've taken medications like Zyrtec and Allegra-D 24 hour as the more effective options in allergy solutions. Other antihistamine products also exist and may be worth exploring.
Everybody's body is different! What works well for you may not be the right choice for your BFF.
Nasal spray and allergy shots may also be helpful remedies for the spring allergy season.
Try different allergic remedies and see what works best for you!
Washing Skin, Face and/or Showering Afterwards
Sometimes something as simple as washing your face and skin after exposure can make a world of difference!
Plan on a full shower immediately after a major gardening session.
If you've only spent a short time in the outdoors gardening, wash up quickly before relaxing indoors.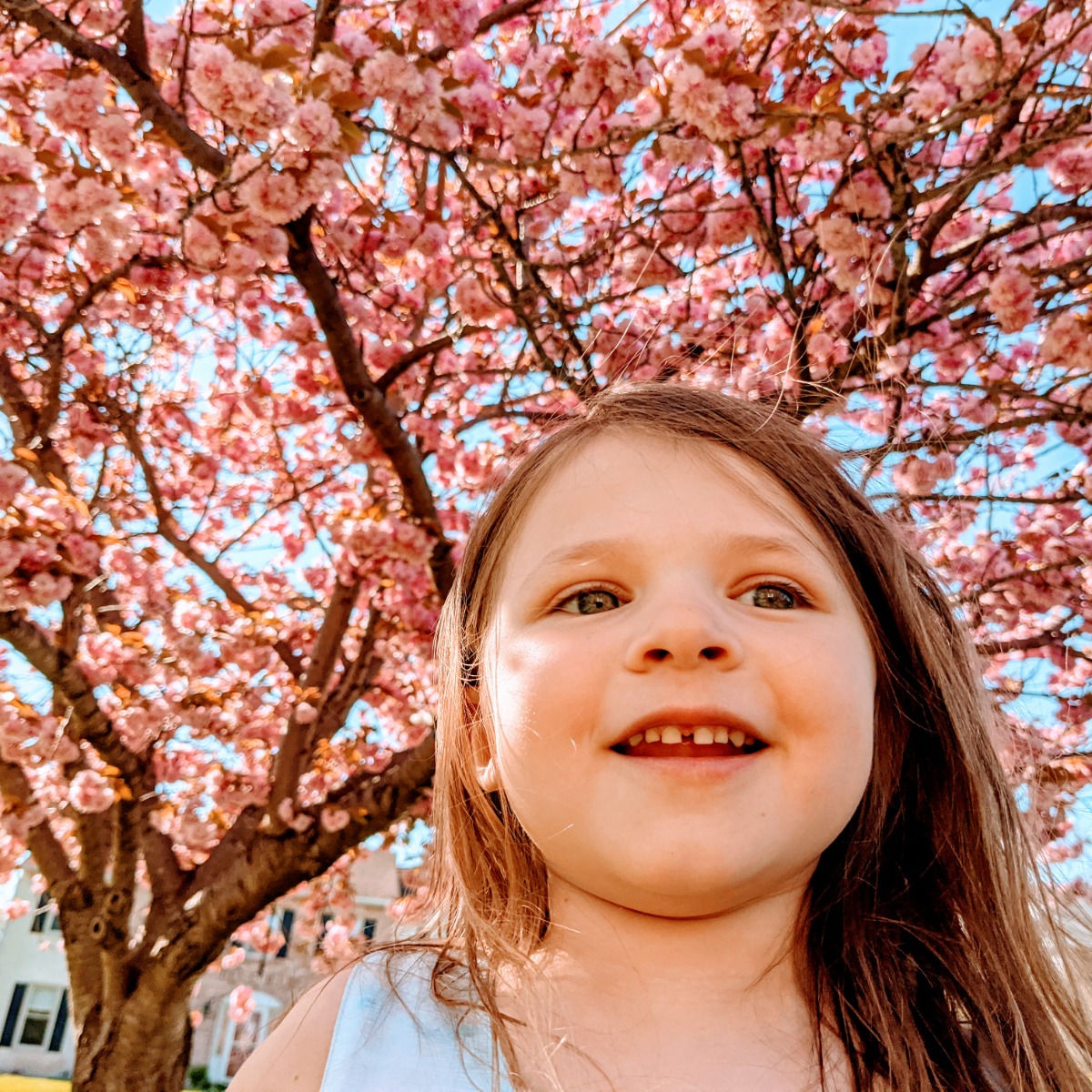 Tips for Gardening with Allergies
Sometimes I even feel like I have garden allergies in general throughout the year. My arms get so itchy in my green bean patch!
Does this happen to anyone else, too?!
Anyway, here are a few more tips on surviving spring pollen season as a gardener.
Aim to keep windows closed in the house and car.

Avoid hanging laundry outside during peak allergy season.

Take allergy medicine if needed.

Try eating raw local honey before your hay fever starts. Local raw honey enjoys high status as a possible natural remedy to reduce the effects of spring allergies.

Listen to your body. If you start to feel pollen allergy symptoms in your lungs, it's time to really limit your time spent outdoors.
Having hay fever in the spring is definitely an inconvenience, but it doesn't have to put a damper on your life.
Try these helpful tips for spring allergies and see if you can find a remedy that works for you.
Our website features affiliate links to products that we personally believe in. If you make a purchase from a link on our site, we may earn a small commission at no cost to you. Thank you! This helps our girls chase their garden dreams! Thanks for your support. (View full affiliate disclaimer at the end of the page.)
Do you have any other tips on surviving when gardening with allergies in the springtime? Any questions we can help with or stories to share?
Definitely hit us up in the comments below – we always love hearing from you!
Happy Gardening!
11.04.22 – Updated post to improve spacing and increase tips, updated headings and added a few more tips.