What to Plant in October in Zone 6b | Gardening in October
Gardening season is starting to wind down as the seasons are changing. Knowing what to plant in October in your zone can help extend your growing season. Here in Pennsylvania Zone 6b, we can still plant a few things for a winter harvest, spring bloom time, or even a mid-summer harvest!
Keep your gardening vibes alive with a little extended planting before the ground freezes!
Here are some ideas for what to plant in October in zone 6b and beyond.
What can I plant in October?
In October, you can plant a variety of perennial flowers, trees and shrubs, as well as cool weather crops. Make sure you leave enough time for roots to develop and acclimate to your soil. Some cool crops may allow for a winter harvest while crops like garlic mature over a longer period of time for a summer harvest.
Ideas for What to Plant in October
If you're starting to feel the last of gardening season slipping through your fingers, hold tight to these fun possibilities of what to plant in October!
The fall definitely slows us gardeners down a bit, but you can still enjoy lots of fall planting ideas.
Trees and Shrubs
Early October usually still gives trees and shrubs some time to acclimate before the killing freeze. If you're thinking of updating your landscaping, now is generally a good time!
A Fall Start for Evergreen and Flowering Shrubs
Consider October for planting flowering shrubs that will brighten up your landscape and add curb appeal come springtime and summer.
You may also love the look of a new evergreen shrub as an accent in your garden bed. (Besides, they smell phenomenal during pruning time – just like Christmas!)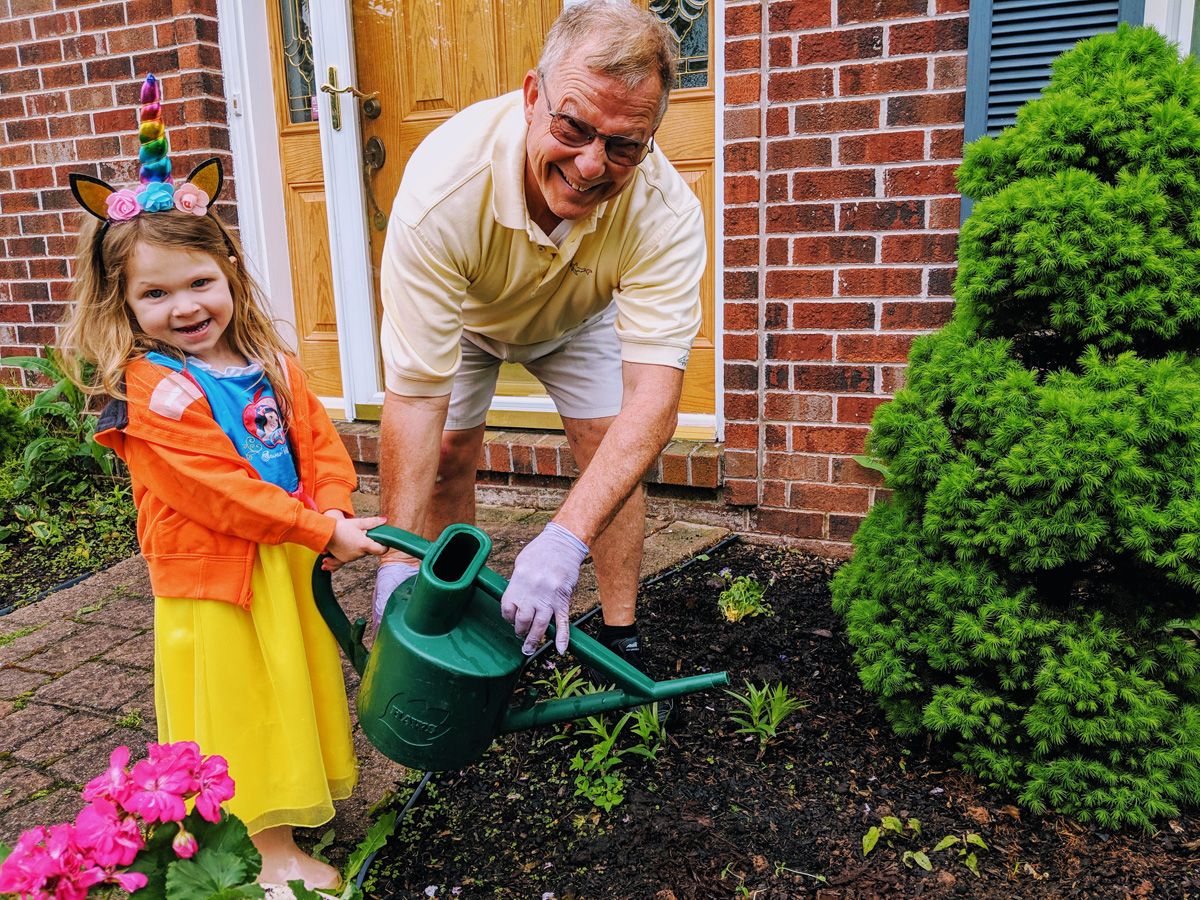 Planting Trees in the Fall
If planting in October, new trees should have time to adjust to your yard and start growing a bit before going dormant for the winter. Ornamental and flowering trees can get a bit of a head start before spring.
"While we still have about 5 weeks before the first frost, you can be planting shrubs and trees, making sure they are watered well and have time to settle in before the killing frost," says Deb Ridgeway, Penn State Extension Master Gardeners of Huntingdon County.
You may also enjoy getting your backyard orchard going with a new fruit tree or two come fall! This is so important to me, but we don't have a ton of yard space ready for a bunch of fruit trees right now.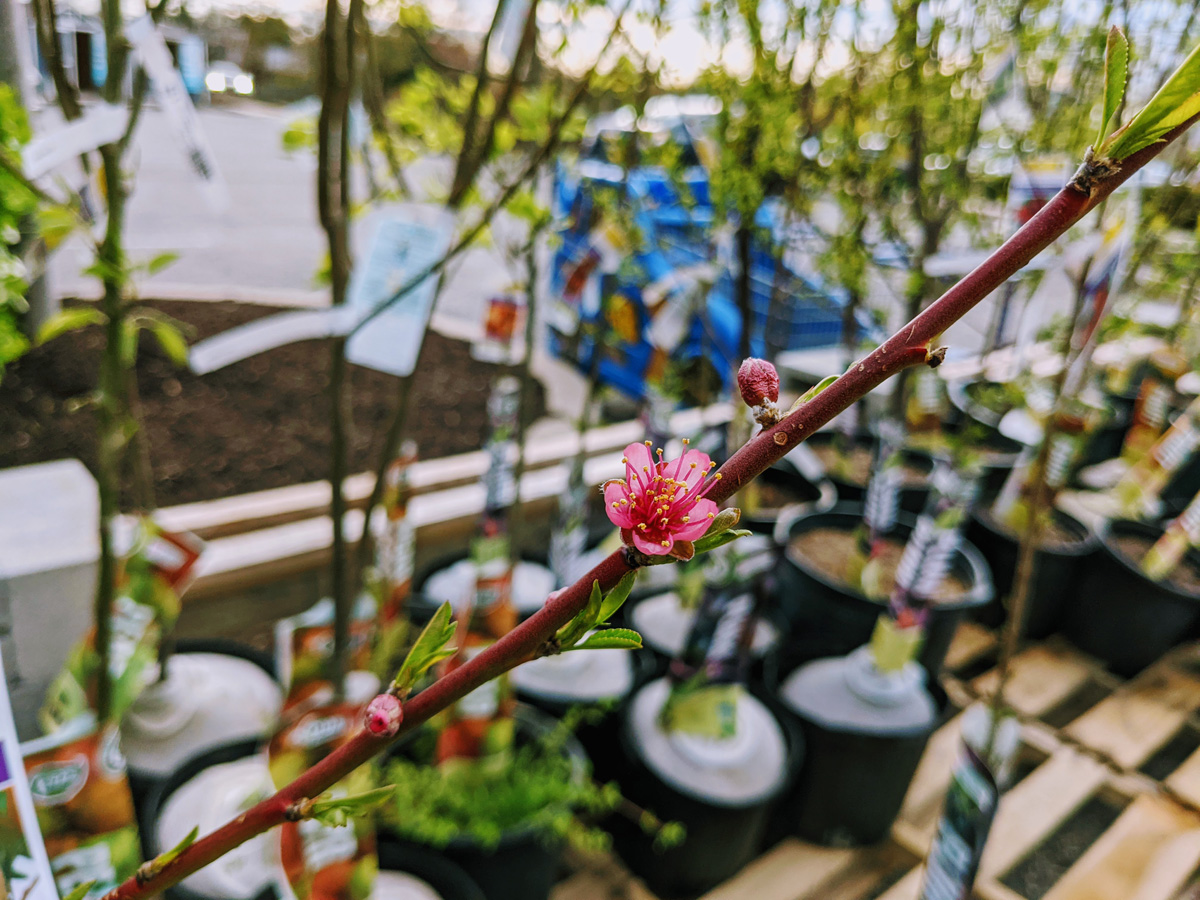 Although, I did rescue a red haven peach tree I originally tried to plant too close to our tree line a few years back. This year, it's been doing amazing growing in a garden grow bag all summer!
It's ALMOST as tall as me now after ONE season of new growth!
Berry Bushes
As another option, consider fruit bushes or berry brambles to get a jump start on your next season of growth. You can find blueberry bushes and raspberry bushes at some of your local garden centers right now! (written 3rd week of September)
I just saw a few at Agway in Bechtelsville, but I'm dying to get over to Lowes and the local greenhouse to see what those guys have.
Flower Bulbs – What Flowers to Plant in October
"Of course, one of the best things to plant in the fall are the many spring blooming bulbs, and it is good to get them in before the ground freezes solid, so they have a chance to put down some roots," says Master Gardener Deb Ridgeway.
"These would include tulips, daffodils, crocus, grape hyacinth, fritillaria, snowdrops, chiondoxa, and many, many more."
"Many local greenhouses have annuals for seasonal interest," she adds.
In my opinion, planting perennial flower bulbs is so much better in the fall than rushing it in the spring.
(Not that you can't, and not that I haven't done it, but it feels like way better timing in autumn. We gardeners always have entirely too much to do come spring. Fall for the win!)
I love lilies and those are another favorite of mine to plant in the fall when possible – especially stargazer lilies and Asiatic lilies. This year, I planted them in the early summer and they barely bloomed. Therefore, I highly recommend fall for planting bulbs.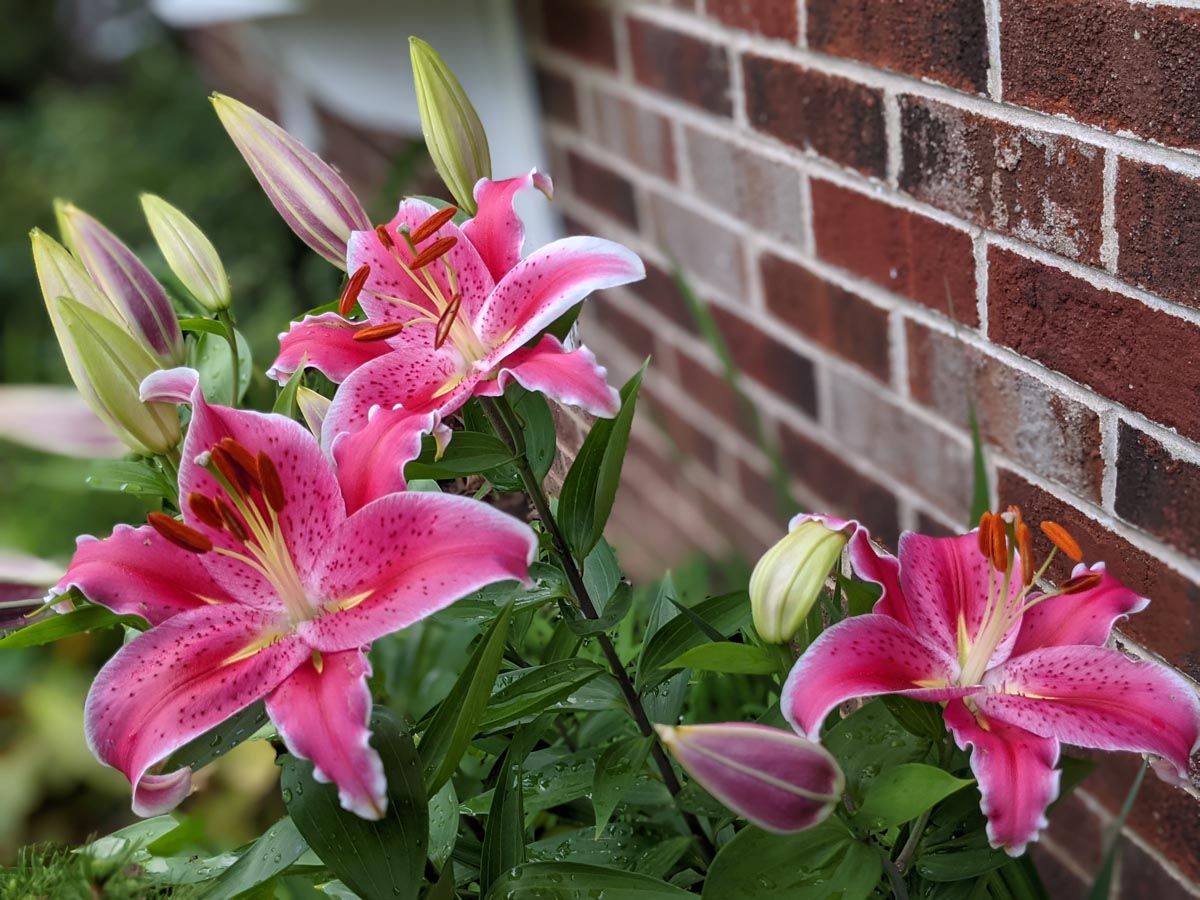 Cool Crops – What Vegetables to Plant in October
If you've already started some cool crops indoors, bravo! I am behind on the times this year and hope to still sneak a few in the ground before it's too late. Always so many plants, so little time!
"You can sow cool weather crops like lettuce, kale, and chard," Ridgeway says. "Late August is the time to sow those seeds, but you can still get some small lettuces, like mesclun mix, if you sow now. Chives and cilantro do great in cooler weather, too."
By the way, growing lettuce in containers gives you a little more flexibility! If you watch the forecast for overnight lows, you can bring your lettuce inside to keep on growing!
If you haven't already gotten started on what to plant in August, you can often find starter crops at the local garden centers and greenhouses in September and sometimes October. Give a call to check first if you like, to save some time.
Garlic
It's a wonder I haven't grown garlic yet, with how much I use it in cooking every week! I grew up loving garlic.
As a young girl, my grandfather would always make me his famous "Grandpop's Chicken" as I called it. Garlic and rosemary infused chicken that was marinated in olive oil with a few other touches and just absolutely delicious.
I hope to plant garlic for the first time this year once I figure out some companion plants to go with it. I only have 4 raised beds for veggies and 2 for fruits, so I am constantly feeling on short supply of space.
I've heard with the garlic, you simply get a healthy bulb, organic if possible, and pull apart the sections, planting each to turn into its own plant. Much like growing potatoes!
I really want to try it and would be excited to hear from anyone who has.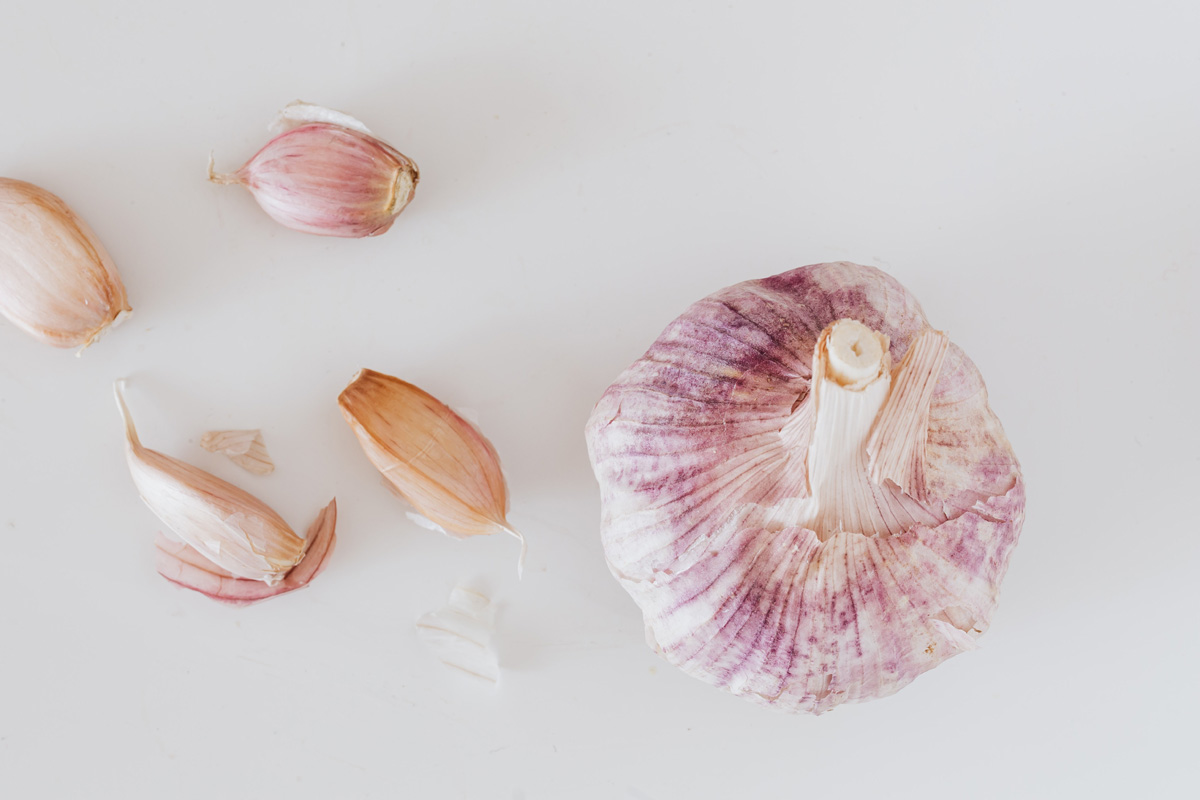 October Garden Chores
"Fall is also the time for some garden chores," reminds Ridgeway. "It is a good time to top dress any garden beds with some compost, and even establish a new bed by laying down layers of newspaper or builders' paper, wetting it, and spreading compost or mulch over it to kill the grass below it."
"Fall planting does have some risks but, if you try to plan so that new plants have at least 6 weeks before the hard frost, you will have a better chance at success," Ridgeway shares.
If you are looking to make the most of your garden this time of year, you might enjoy my post on Putting Your Garden to Bed for Fall / Winter.
When gardening in October, look at some helpful garden blogs, Instagram gardening feeds, or other resources for inspiration. Find out what others are planting in October and see if it works for you!
For more ideas on fall planting and gardening ideas, check out these resources:
Do you have any other ideas for things to grow in October? Do you have questions or need help with deciding what to grow in October near you?
Feel free to share your favorite tips and any questions you may have in the comments below. We'd love to hear from you!
Happy Fall Gardening!
10.21.22 – Updated to replace png with jpg photos and added link to putting the garden to bed post.