Propagating Christmas Cactus | 2 Ways, 7 Steps
For a fun indoor gardening activity, try propagating Christmas cactus from cuttings! One can never have too many houseplants, after all.
My dad gave me two beautiful Christmas cactus plants so I could have one and my best friend could have the other. We were finishing up a vacation down in Cape May County (NJ) together with my family and hers, and it was a lovely sendoff gift!
After a quick spiel on caring for these new houseplants, my dad launched into the ease of propagating Christmas cactus.
As it turns out, it sounds like something we can even teach our kids to do without much planning or thought!
Try Christmas cactus propagation at home to increase the number of amazing houseplants you have indoors. These are the simplest tips my dad shared for how to make Christmas cactus babies!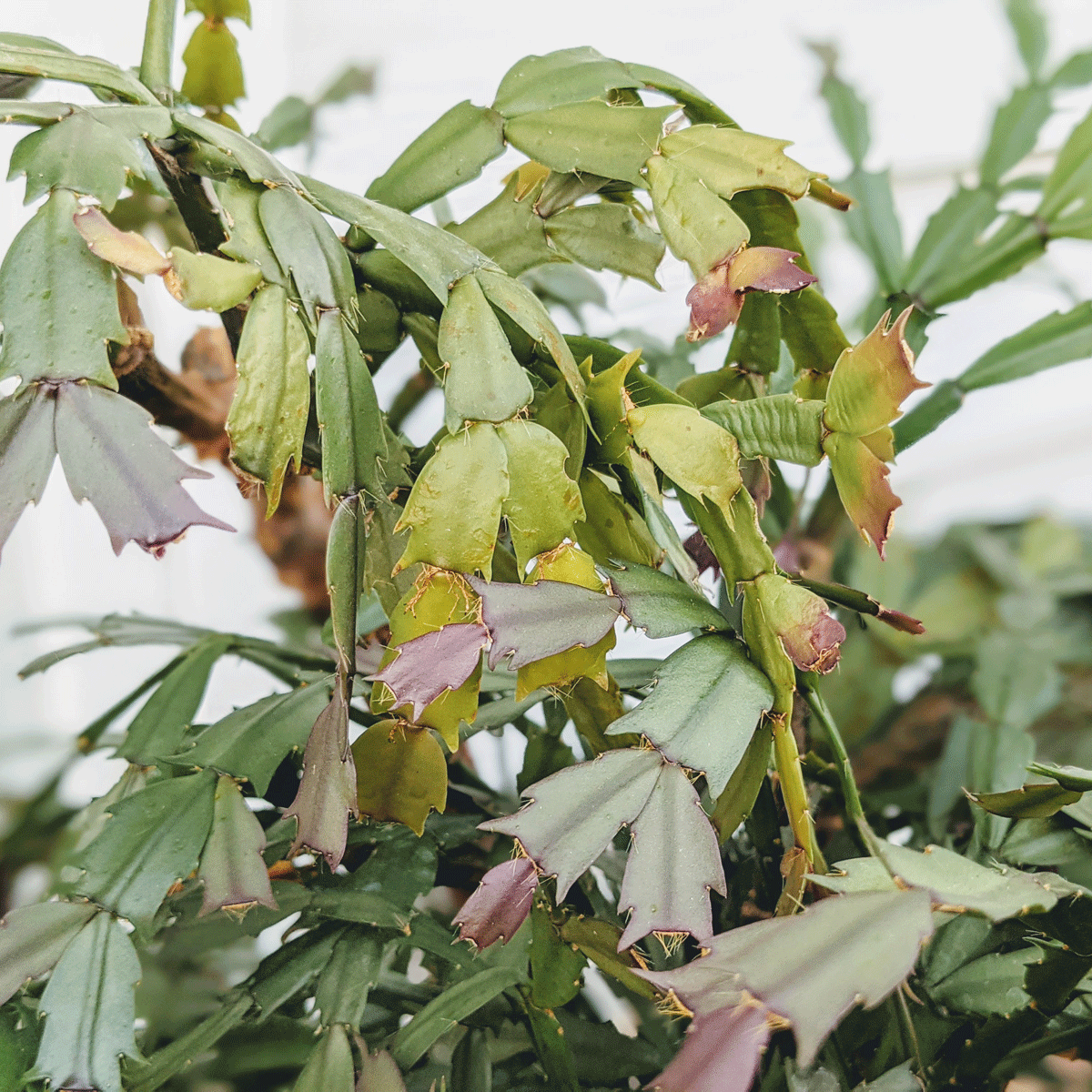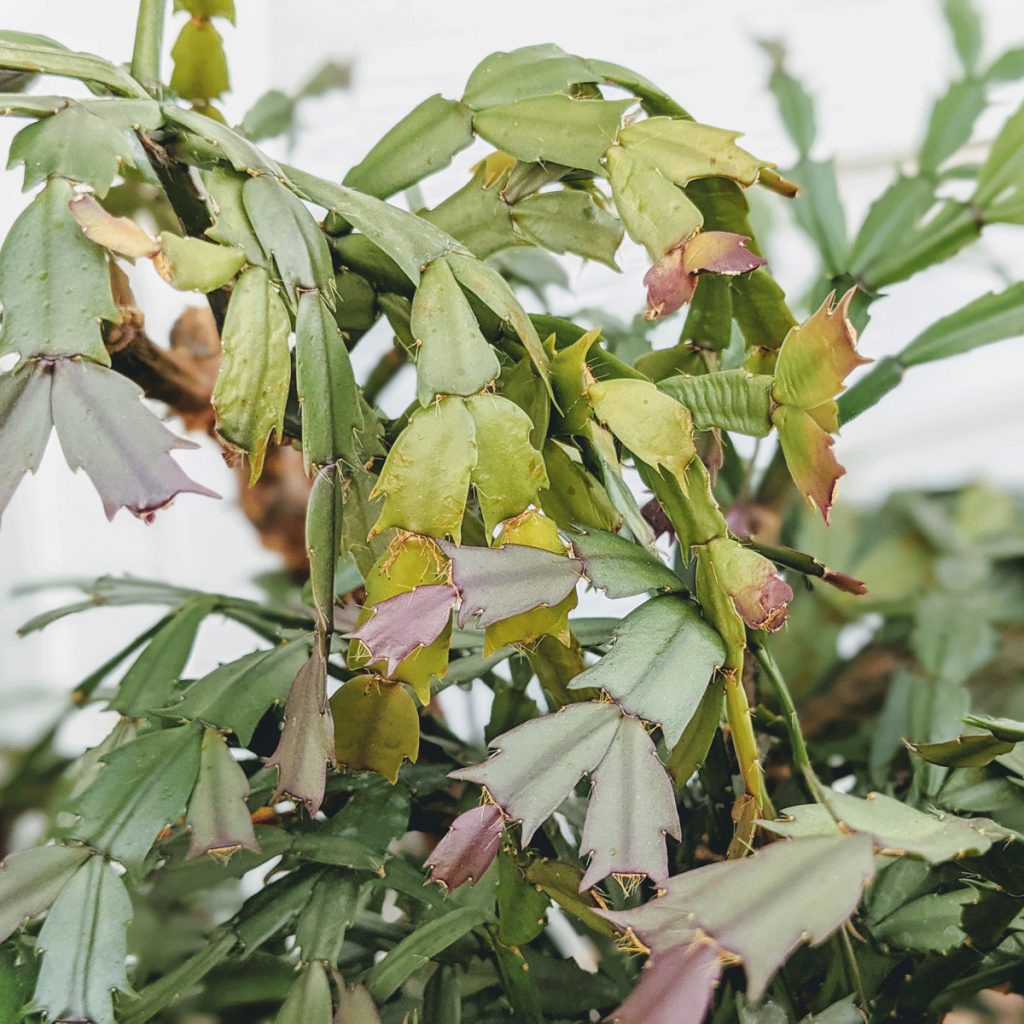 Tips on How to Propagate Christmas Cactus
Growing Christmas cactus from cuttings and broken pieces is so easy, you simply must try it. When a piece of the Christmas cactus plant breaks off, why let it go to waste?!
Instead, follow these steps on propagating Christmas cactus easily at home to get a brand-new baby plant!
Prepare a small flower pot with proper drainage for the cactus cuttings. First, place a coffee filter in the bottom to prevent the soil from escaping.
Fill the pot most of the way with potting mix. You can even choose a cactus mix if you like.
Moisten the potting mix sufficiently.
Select a small cluster or a small Y-shaped section of the Christmas cactus to propagate. (If you wish to use other pieces besides a Y, that is okay, too. Just make sure your cutting has at least two segments.)

If a piece has fallen off the plant, you can use that.
If not, you can look for a piece of the plant with a few small branches if you wish. Use clean scissors or pruning shears to clip off a small piece of the plant.



Make a little hole in the potting soil for the cactus cutting.
Gently place the piece of Christmas cactus in the hole and cover it back up.

Place the pot with the Christmas cactus clippings in a sunny window or bright location with indirect sunlight.
Propagating Christmas Cactus in Water
If you wish to watch the propagation process a little more closely, consider propagating Christmas cactus in water instead of soil.
Fill a small container with plain water. A clear container like a baby food jar or empty fruit cup container works well for viewing the plant's root development.
Take a clipping of the Christmas cactus for propagation. Choose a piece that looks healthy and has a few segments, particularly in a Y shape if possible.
Place the Christmas cactus sprig cut side down in water. Make sure you cover two nodes with water.
Move the propagation jar to an area with bright, yet indirect sunlight. A bay window with a light, sheer curtain could be a good location.
Watch and wait for 6-8 weeks for the roots to grow long enough. The roots should grow as long as the Christmas cactus cutting before you transplant it. Add more water if needed.
Transplant the rooted Christmas cactus plant in potting mix and water lightly. Continue to water the plant as needed, particularly if the top inch or so of soil is dry.
Monitor and maintain a stable environment. Increase the humidity if possible. Also keep an eye on air temperature, aiming for between 60 – 70 degrees minimum.
Propagating Christmas cactus brings numerous benefits. First, you get to enjoy more plants in your home. Next, the satisfaction of knowing You Did This Yourself is well worth any time and effort spent on such a neat gardening experience!
Creating More Baby Cactus Plants
I'm still reeling from the excitement of adopting my dad's Christmas cactus plant. Now to care for it!
I am truly looking forward to trying my luck at propagating holiday cactus this year. Finding plant propagation immensely interesting and exciting, this will be a lifelong hobby for me. I hope you'll follow along on my journeys and start your own to grow along!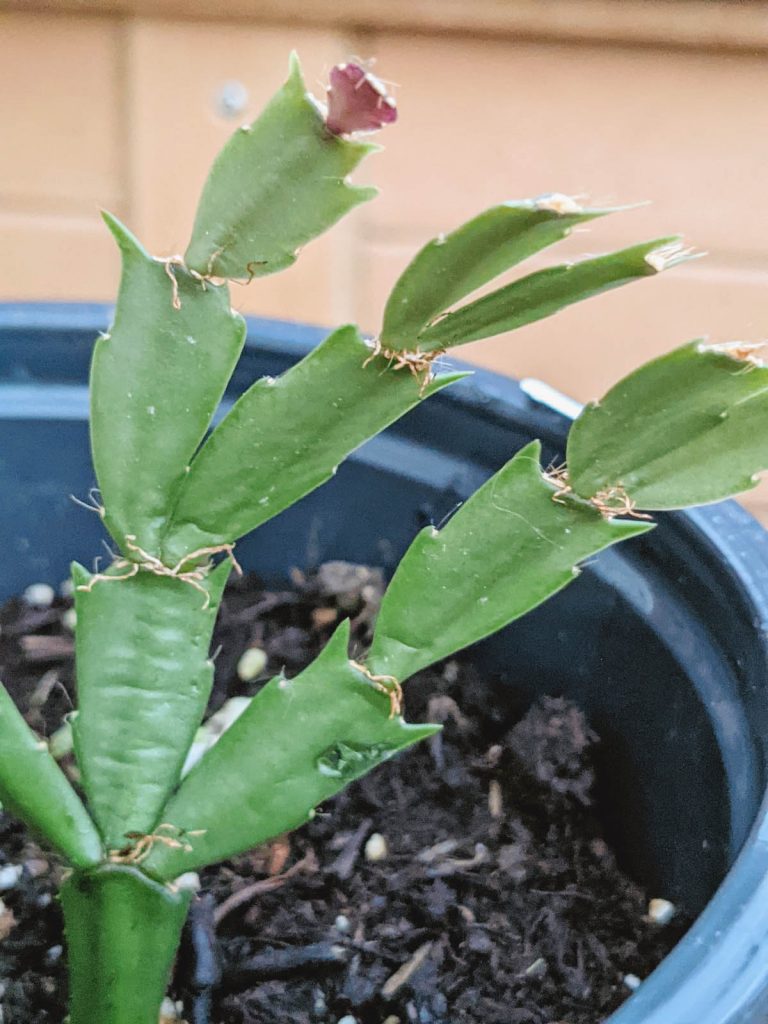 My dad shared that it's SO easy to learn how to propagate Christmas cactus since it's just a few simple steps. I hope you'll try it with me!
Perhaps this isn't your first rodeo, though. If you have any other tips though, please share them in our comments as I'd really love to help everyone have the best Christmas cactus plants around!
Thanks for your time and happy gardening!