Orange Cosmos Flower: Growing Cosmic Orange Cosmo
In 2021, I happened upon a lovely seed swap for Cosmic Orange Cosmos – an orange cosmos flower I couldn't wait to try! A sweet lady sent them to us along with some honey from her own bees.
After growing them, I can confidently say these flowers are stunning and SO easy to grow!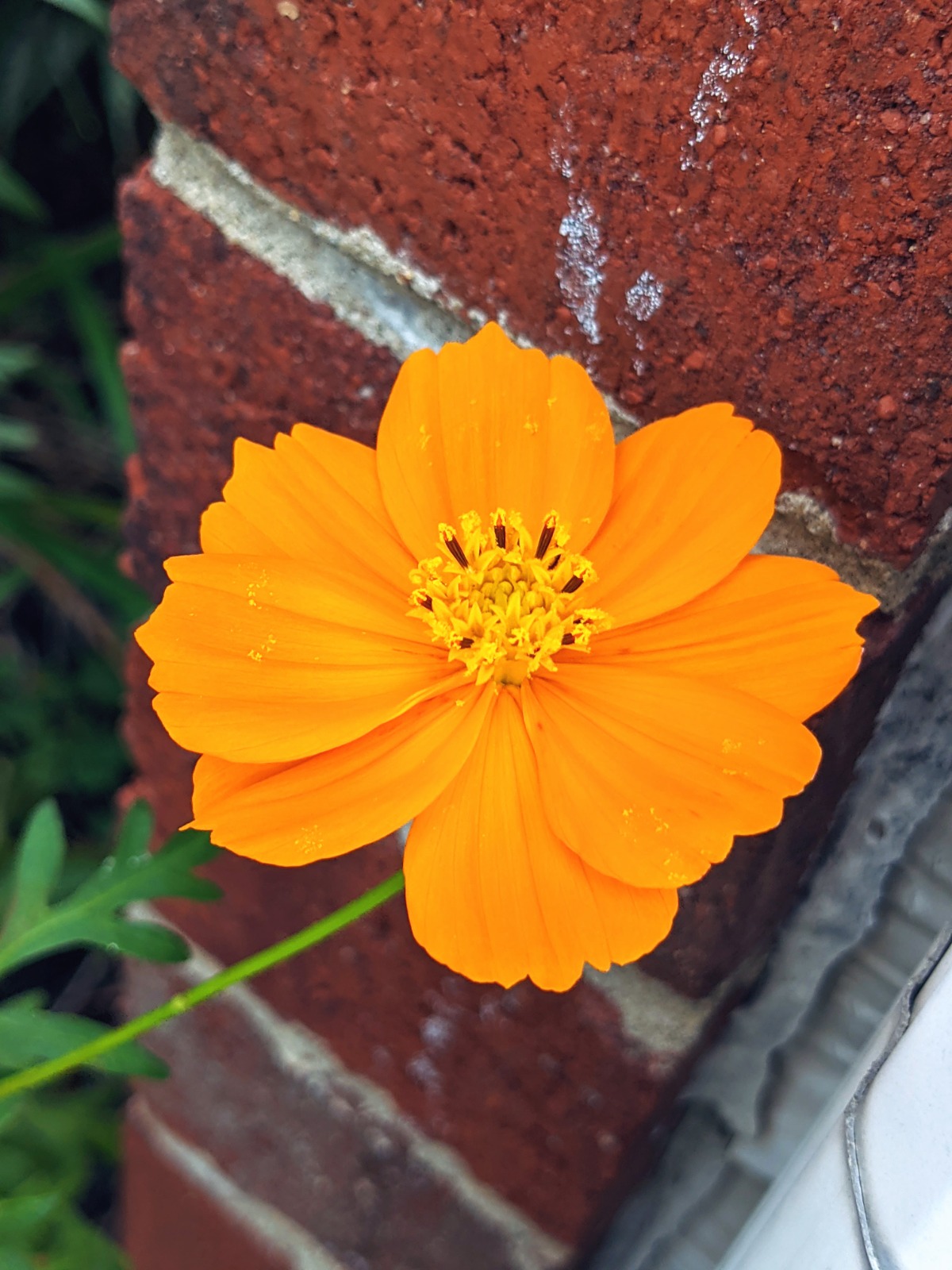 Have you tried growing the orange cosmos flower with any success in your own garden? I'm happy to share all I know about it and hopefully you'll fall in love just as I have!
What is the orange cosmos flower?
Perhaps the most notable orange cosmos flowers are known as Cosmic Orange Cosmos. Bursting with bright orange hues, this member of Cosmos sulphureus grows easily in the garden. These orange cosmos grow to heights of about 2 feet tall, give or take, and showcase lovely semi-double blossoms.
A vigorous bloomer, this orange cosmos flower blossoms all summer until the frost finally punctuates the season.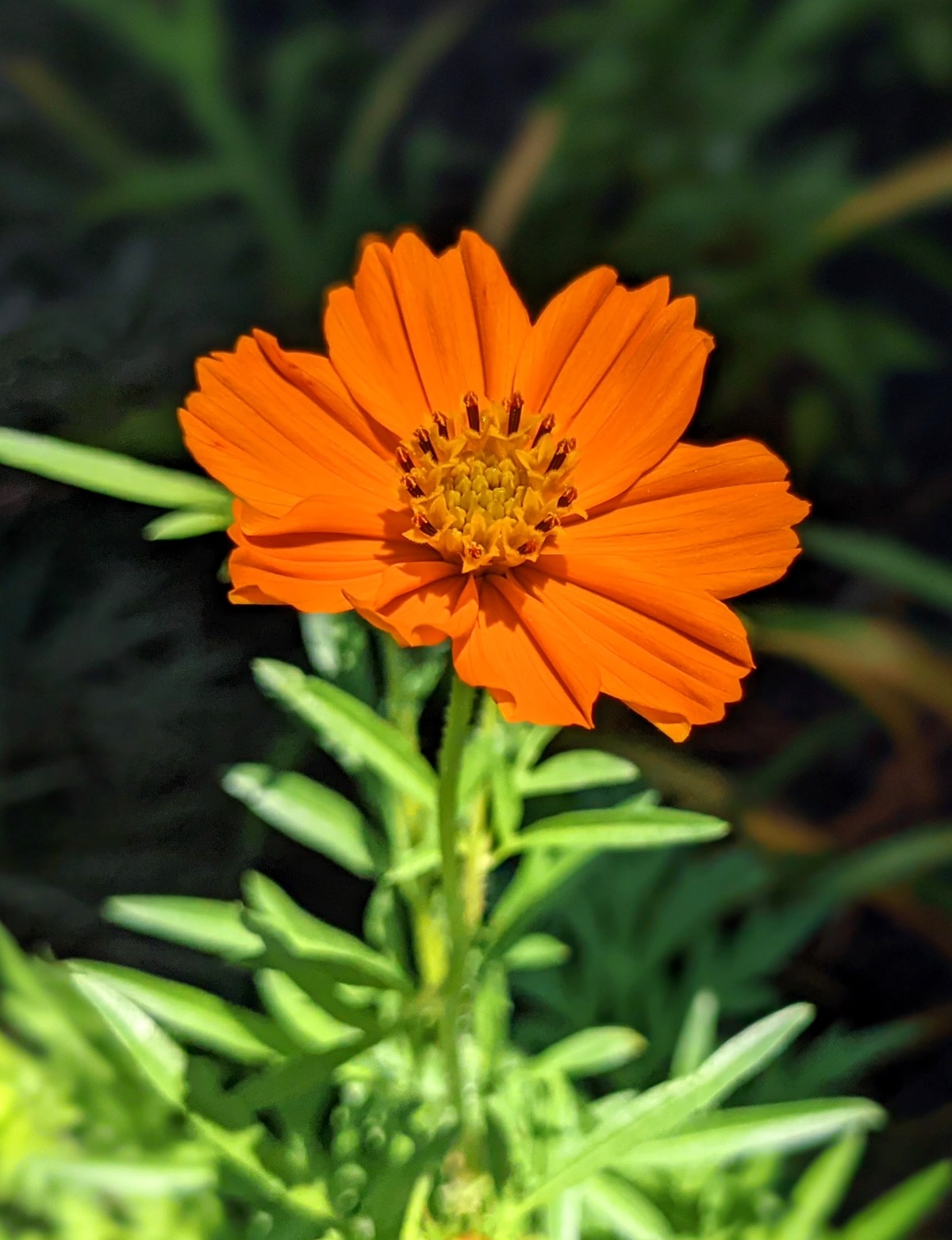 What do orange cosmos seeds look like?
Cosmic orange cosmos seeds look like thin, curved sticks that are tapered on each end. The seed pod explodes outward like a firework, making it quite interesting to see in the garden.
Check out this awesome star-like seed pod! Just bursting with orange cosmos seeds, this is by far one of my favorite seeds to collect of all time.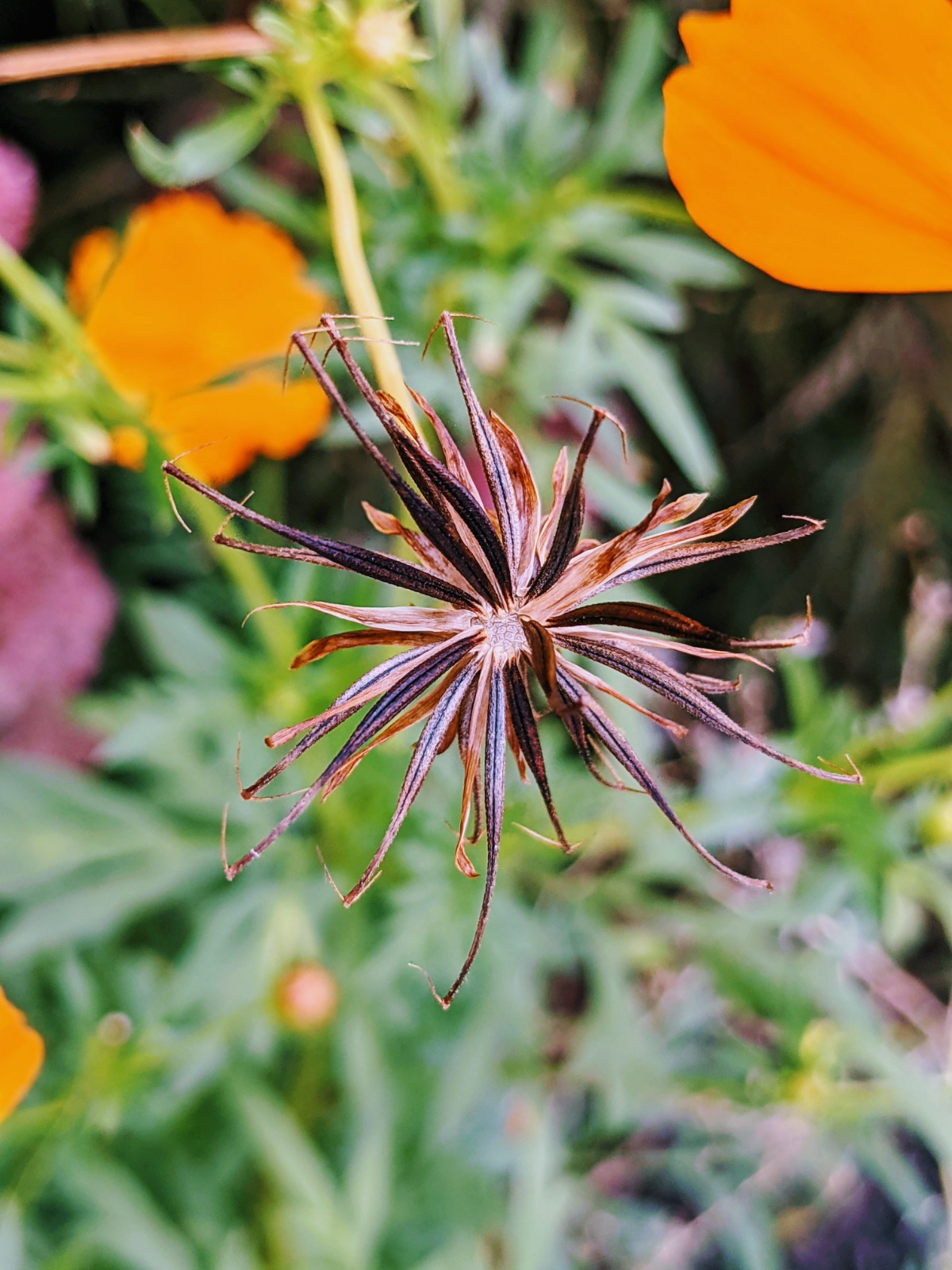 Growing Orange Cosmos Flower
You can grow orange cosmos flowers directly in the garden bed and they won't complain. Proper care will reward you with lovely, prolific blooms.
(But don't worry, even busy or forgetful gardeners can celebrate this hardy, forgiving plant.)
If you wish, you can also try growing the orange cosmo flower in pots or containers around your yard. Just check every so often for watering needs!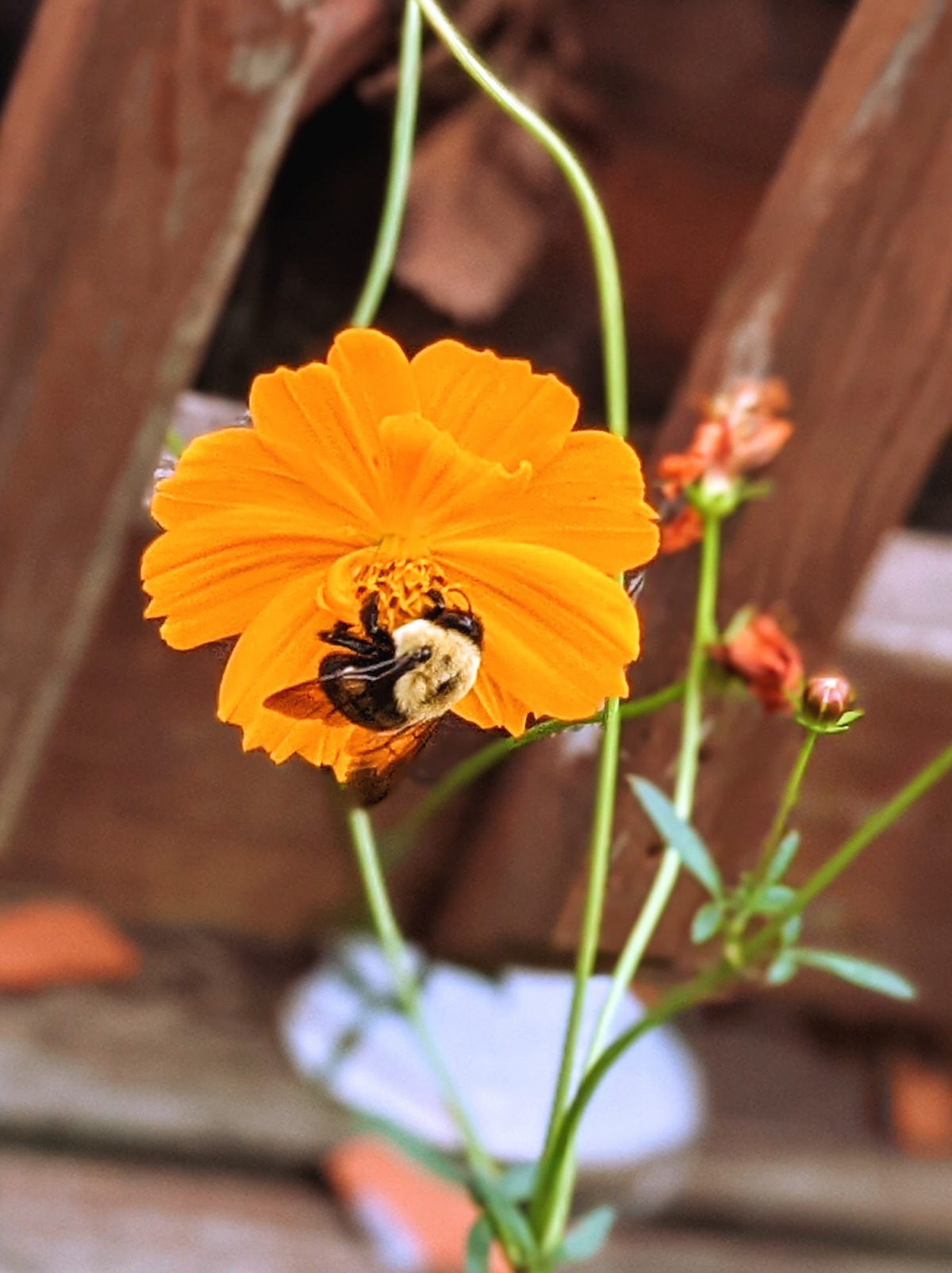 Growing Conditions
Cosmic orange cosmos tend to thrive in full sun. Even if the soil isn't the best, you can still enjoy great displays of vibrant orange flowers.
If cosmos get too leggy, you can cut them back and they will bush out as a fuller plant.
Check out my post on pinching cosmos for more info on that!
Do you have any questions or fun stories about growing orange cosmos flowers? Please share them in our comments – we always love hearing from you!
Happy Gardening!