Putting the Garden to Bed | 9 Fall Garden Chores to Tackle
Where we live, the garden is just about done come fall. By October, we've squeezed as much gardening out of the fall as we're likely to get. Now i's time to put the garden to bed.
Sometimes the bugs and garden pests have decimated crops and other times second waves of plantings are still going strong. Annual cut flowers for a cutting garden may still be thriving and succession planting may be winning.
Whatever the case in your own yard, there are some great fall garden tasks to attend to on your gardening to-do list.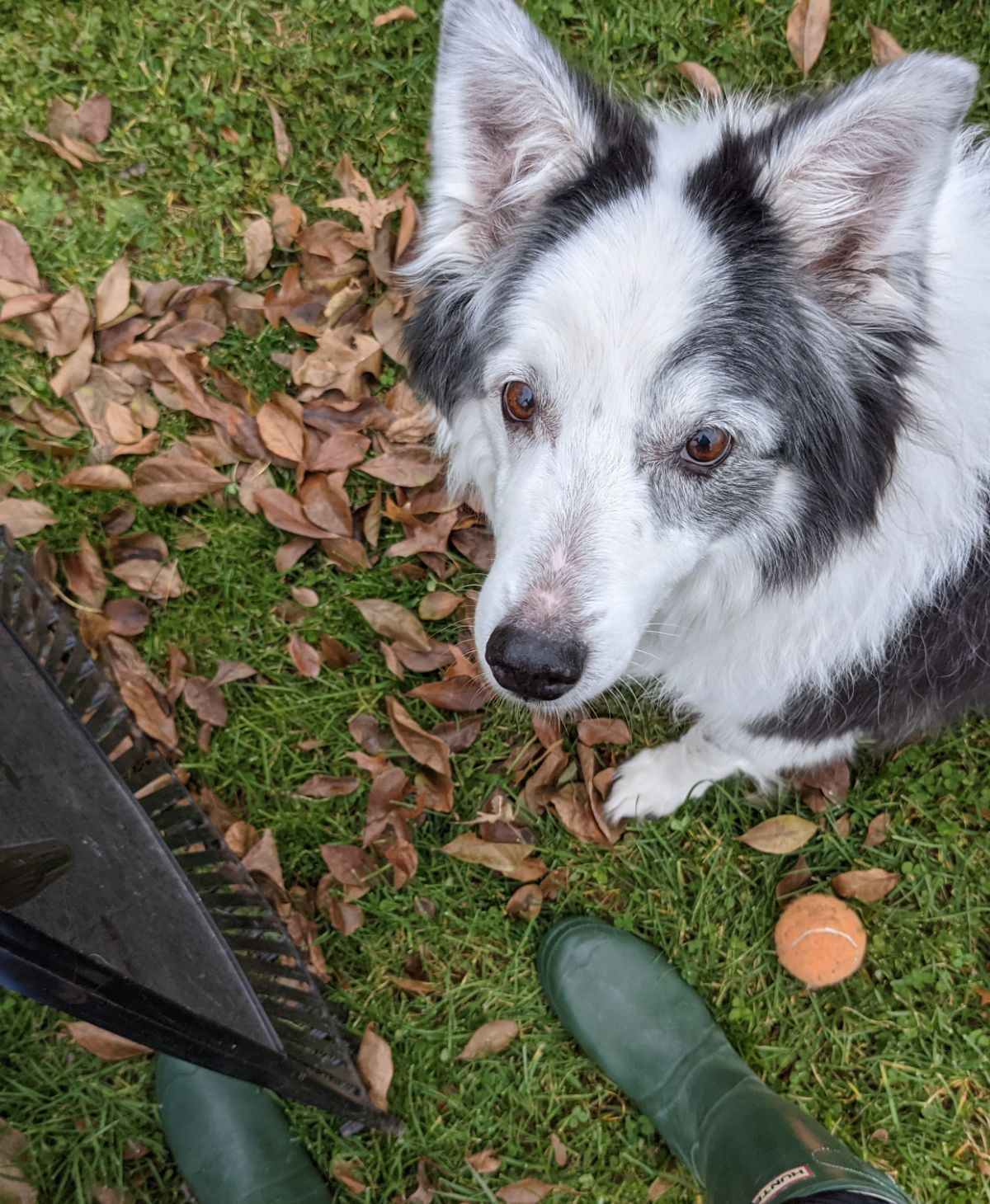 Get ready to put the garden to bed and focus on what you need to do in the garden during the fall.
Things to Do in the Garden in Fall
Going into each gardening month with a plan will help you to stay organized and tackle your tasks as effortlessly as possible.
Consider using a garden journal to track your efforts.
Once you are ready, try these fun and important suggestions for things to do in the garden in October.
Here is my October Garden to-do list!
1. Watch the Weather and Plan for the First Frost
Many tender crops and flowers will die after the first significant frost or freeze. Here in zone 6b, that is usually sometime in mid-October. (It definitely comes too soon!)
Check out my tips on DIY Frost Protection for Plants to help extend your growing season!
Keep watching the overnight lows so you can plan. Here are my best tips for some fall garden tasks leading up to the first frost:
Gather materials that can help protect your plants. Burlap, straw, leaves, and mulch can provide a layer of protection for plants that remain in the ground.

Cover delicate crops to avoid a rogue frost. If the rest of the upcoming forecast looks decent, try covering some plants with upside-down buckets, burlap, tarps, light blankets, or other covers to hold off the frost.

I LOVE my frost blanket from Amazon!

Bring sensitive potted plants indoors before the first frost. We did a container garden in 2020, and I did bring my plants back and forth quite a bit in October.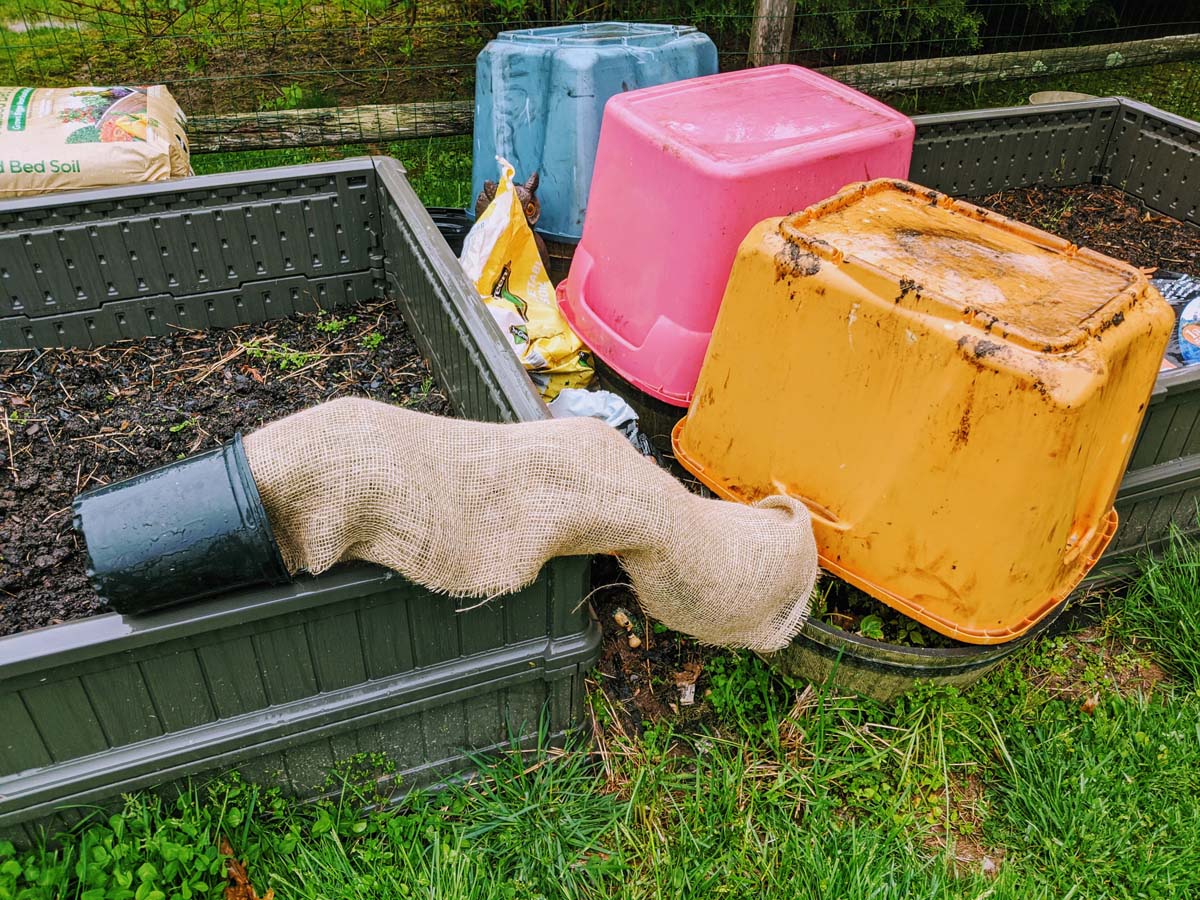 Also, check out my more focused post on DIY frost protection for plants for more tips.
2. Cut Your Final Flower Bouquets for the Year
Once you catch sight of the first frost on the weather forecast, which is generally in October in our area, plan to cut the rest of the flowers from your cutting garden.
Try these tips to enjoy every last bit of your flower garden in autumn!
Cut some bouquets! Pick the zinnias, cosmos, marigolds, and any other frost-tender flowers you've got growing.

Put flowers in vases or jars with water immediately. Now you can enjoy fresh-cut flowers in your kitchen, bathrooms, and beyond!

Share extras with friends, family, or neighbors. Dropping off a vase of homegrown flowers can be such a lovely surprise!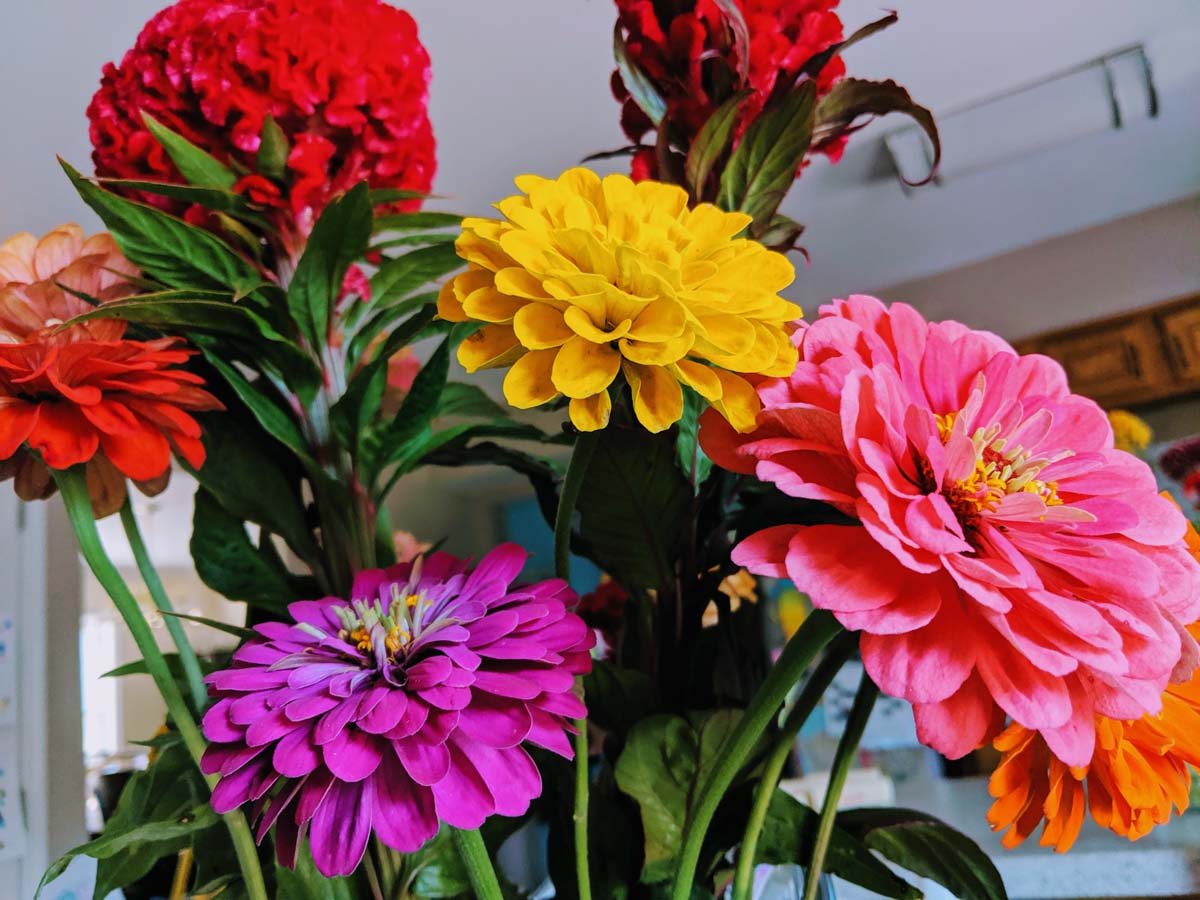 3. Dig Up Tender Bulbs that Won't Survive Winter
Plants like dahlias and canna lilies likely will not survive the winter if you live in a climate similar to zone 6b like we do.
October is usually a good time to plan for these sensitive yet gorgeous and worthwhile bulbs.
Plan to bring sensitive flower bulbs inside. Gather materials needed to bring bulbs indoors over the winter.


Plastic bins offer great storage options.

Supermarket bags or reusable garden grow bags would also work in a pinch!

Peat moss or wood shavings may help to provide a little protection and buffer between bulbs or tubers.


Dig up the bulbs. Remove as much loose dirt as you can without damaging the bulbs or roots. This makes your bin or bag lighter.

Label the bulbs / tubers. You can use a garden marker for long-lasting labels!

Store the bulbs. Place the non-hardy flower bulbs in the overwintering storage option you choose.

Move the bulbs to a dry, dark place. Somewhere like a basement can be the perfect place for sensitive flower bulbs to weather the winter indoors.

Don't forget about the bulbs in storage come springtime! Once the ground is workable and fear of frost is gone, you can plant them all over again.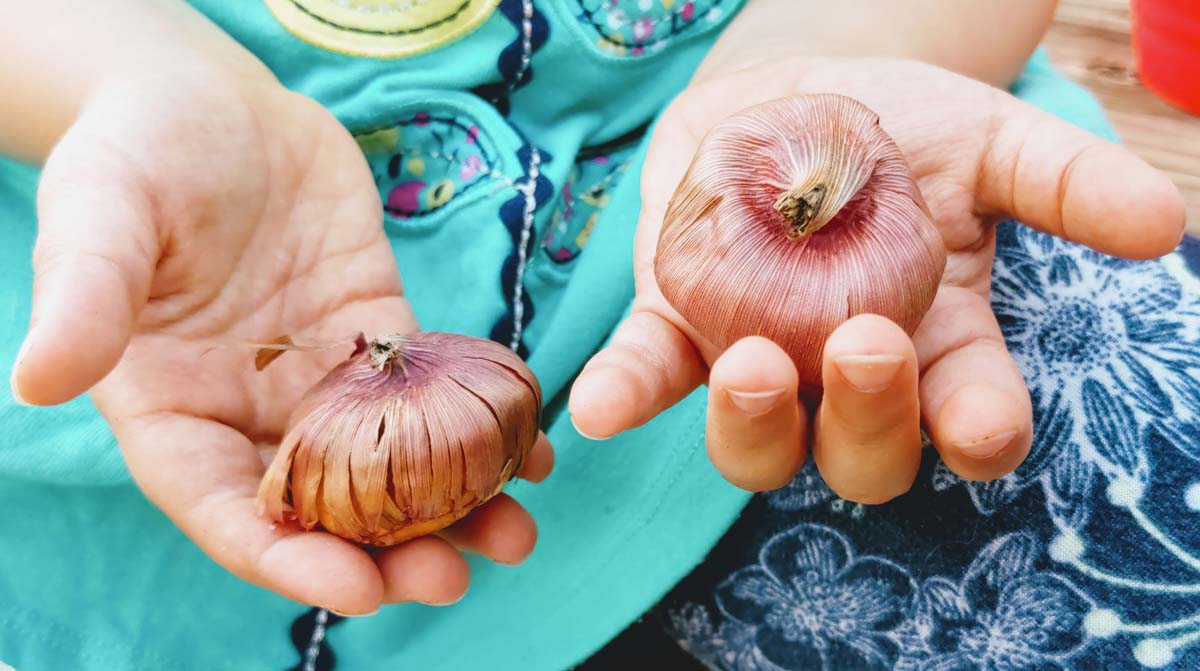 4. Consider Extending Your Garden Harvest into the Winter
Doesn't gardening season go by way too fast? Extending your garden beyond this month and into the winter may be just the right idea!
Try these tips to extend your garden for a winter harvest:
Plan some plant weather protection. Consider row covers and other winter gardening items to extend your harvest.

Frame it out. Something like a dollar store hula hoop can create a fantastic frame to hold up your row covers over your winter crops.

Look into a greenhouse. Sure, this garden idea takes years of convincing your husband—er, planning and building, but it sure is high on my list of dream garden upgrades!

Plant indoors. If gardening outdoors in the snow isn't your jam, you can still grow some awesome herbs, greens, or other garden-fresh goodies inside your home over the winter.
Even if you don't have special winter gardening spaces, you can still do a bit of planting in October. You can check out our list of What to Plant in October for a few suggestions if you've still got the gardening bug!
If you already do any of this, please hit me up in the comments – I really want to work toward four-season gardening!
5. Prepare Plants to Overwinter Inside
If you have favorite plants you plan to overwinter, or just want to bring some of your hobby indoors, start planning STAT!
Some flowers like begonias may be a good choice to bring inside for the winter. I've also enjoyed having my baby citrus trees I started from seed, but the possibilities are endless!
Just follow these steps to make sure you're prepared for overwintering plants inside.
Pots – Make sure you have pots to use for plants you want to overwinter indoors.

Potting Mix – Obtain the proper potting mix based on plant type.

Transplant Carefully – Take some time to do this when you aren't in a rush.

Gently free your flowers or plants you wish to bring indoors from their current location, freeing the roots as carefully as possible.
Transplant them in the new pots with potting soil to avoid bringing in any unwelcome guests. (bugs, pupae, etc.)


Find a Nice Spot Indoors – Somewhere like a bay window can be the perfect place to set your new indoor plants you've rescued from the impending winter temperatures.
6. Save Seeds from Your Garden
By October, most gardens should be chock full of seeds and seed pods from all the wonderful plants you've planted.
From flowers in a cutting garden to fruits and veggies, you should be able to find quite a few seeds to harvest.
If seed heads are not dry and brown, it may not be the proper time to harvest them. You can check carefully before plucking anything to get a better idea.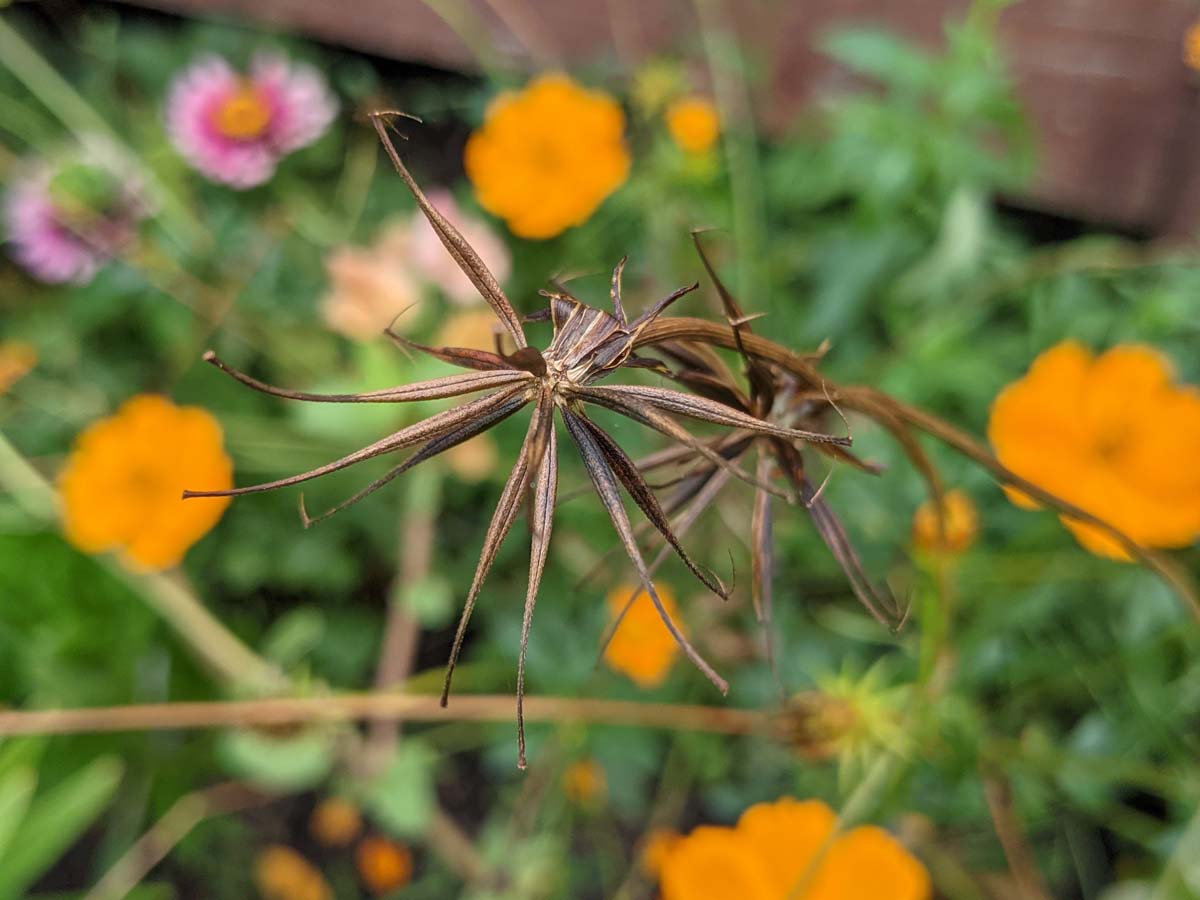 7. Clean Up Spent Crops and Yard Waste
Tidying up the garden is a helpful and smart fall garden task.
Now is a good time to rip out spent plants and remove dead plant material.
Cut back whatever may be unsightly or simply creating yard waste.
8. Plant Perennials
September and October both work well in zone 6b (and sometimes beyond) for planting perennials.
Get your bulbs ready, like tulips, lilies, daffodils, and any others that you'd like to enjoy in your garden come springtime.
Also be sure to check your favorite local garden centers so you can score discounted, clearance perennials for a fraction of the regular price!
I got a bunch of coneflowers on clearance in late September, so keep your eyes peeled for those deals!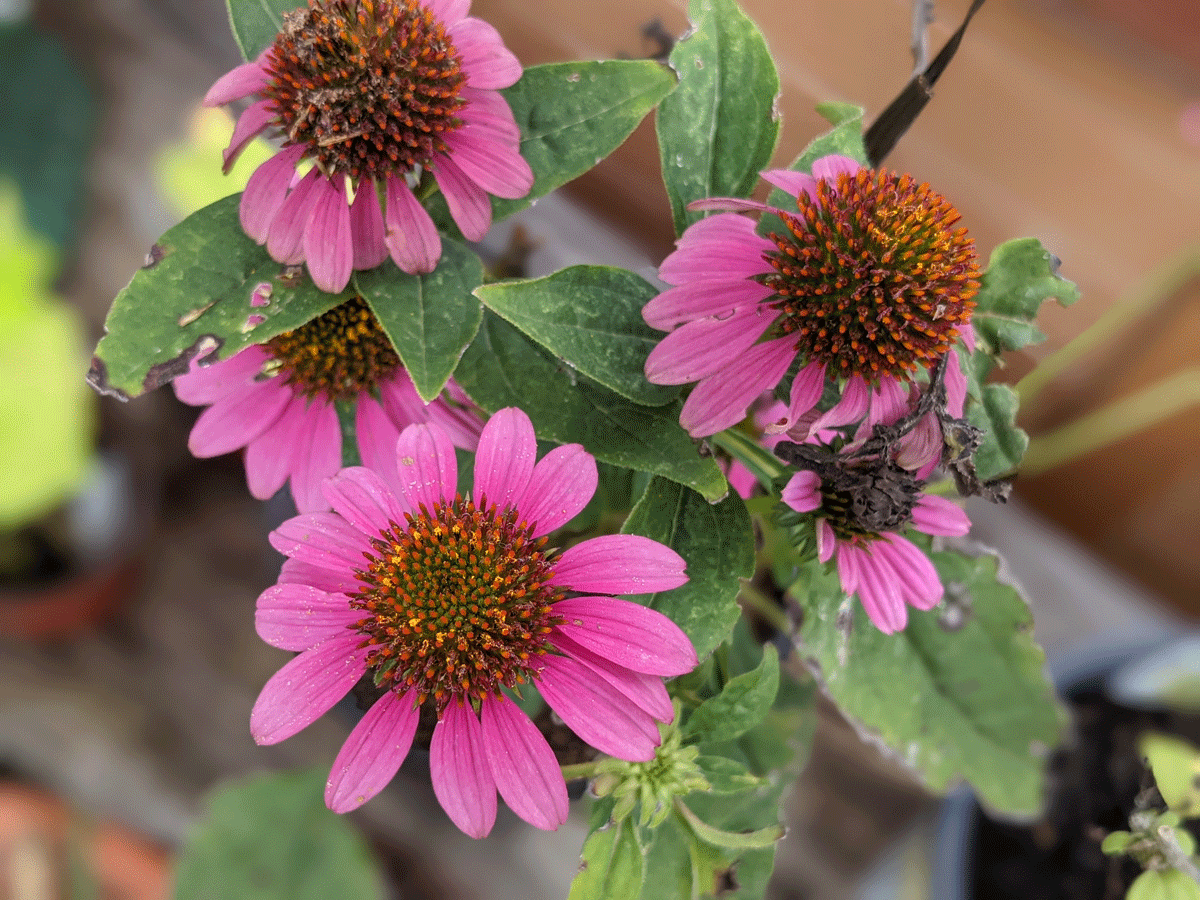 9. Compost!
If you haven't already gotten started, fall is a fine time to educate yourself on composting and give it a whirl. You can try one of many different composting tips or techniques. Save some leaves from the fall to help fortify your garden beds with richer soil, at the very least.
10. Set up a Spooky Garden!
For a little extra fall fun, put together a haunted garden in your yard.
Make it as small and simple as a few decorations or create a spooky attraction in your garden for the Halloween trick-or-treaters.
Fall Gardening To-Do-List
By October, garden activities may be wrapping up for the year. It's a wonderful time to start putting the garden to sleep for the winter.
In fact, here is my 31-Day Fall Gardening Challenge – you should definitely check it out, there's a free printable checklist!
However, if you're more of a gardening night owl like me, I'd rather just find creative ways to enjoy gardening all year long!
My October garden to-do list will contain end-of-season chores like removing spent plants and composting. I also plan to try growing a few new winter crops if I can get some row covers set up.
Okay, let's be honest, it will definitely take me to November to get done all that I need to do. (:
How about you? What are your fall garden plans? Please share them in the comments so we can all enjoy every last bit of gardening this year has to offer!
By the way, if you liked this post, you may also enjoy our date-specific gardening posts on:
08.06.22 – Updated to adjust spacing and resize photos to full-size. Added #10 section to the list.
10.17.22 – Updated to add link to DIY frost tips and frost blanket. Changed last subheading to Fall Gardening to Do List.
01.03.23 – Added photo of dog and leaves with rake and boots.
09.29.23 – Added link to gardening challenge.