Yellow Raspberries | Planting, Picking and Growing Tips
Growing yellow raspberries is our latest adventure! We started out with just red raspberries, mostly heritage, I believe. But now we've added golden raspberries to the mix – Anne raspberry plants, to be exact.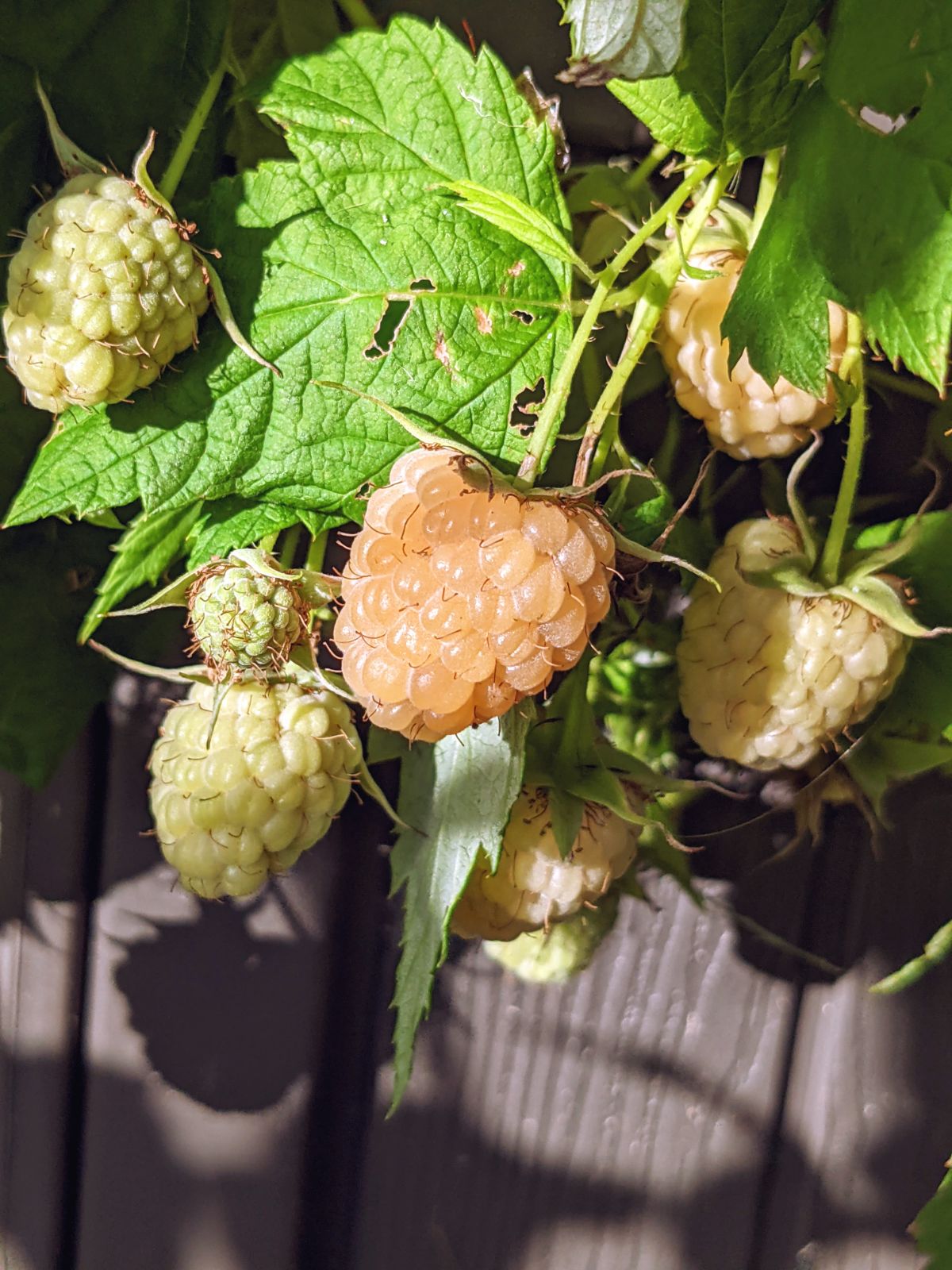 As you might already know, it's my goal to create a pick-your-own backyard for my kids to enjoy all summer long. It's going to be AMAZING!
We have a strawberry patch, pineberries, blackberries, blueberries, red raspberries, and now, finally, yellow raspberries!
I still have to optimize some of the crops, move plants around and such, but I am so glad we've gone head first for yellow raspberries.
We bought three bareroot Anne raspberry plants from Park Seed in spring 2021 and highly recommend them!
Reviews for the yellow raspberries were absolutely glowing. Many folks said yellow raspberries have the best flavor of all raspberries. We just had to try them!
They are delicious and in my opinion, well worth adding to your edible landscape.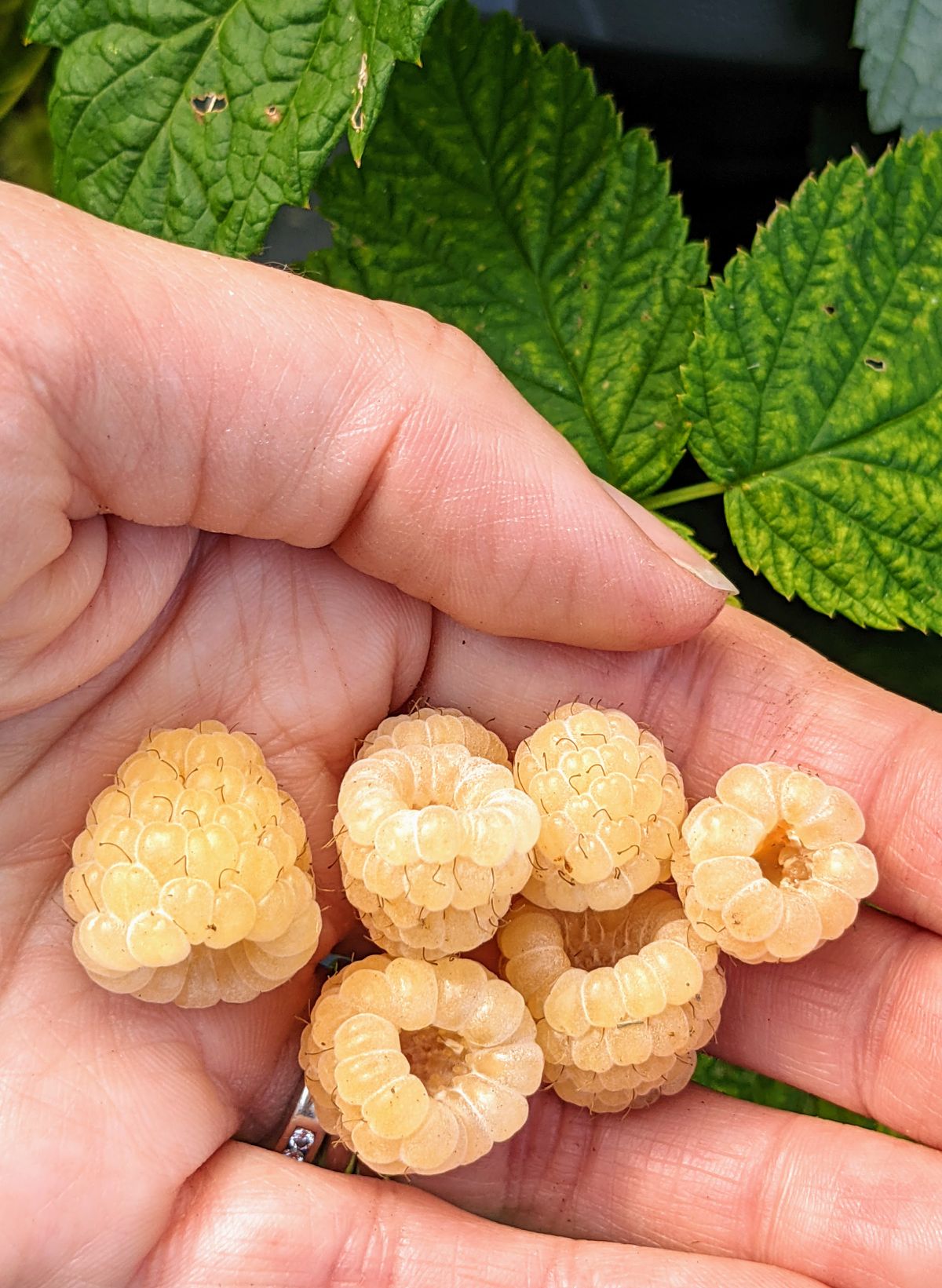 What Do Yellow Raspberries Taste Like?
Yellow raspberries boast a mild and sweet flavor with the slightest reminiscence of apricot. These raspberries hold their shape and pair nicely in a berry medley, baked treat, or as a summer snack.
The Anne raspberry variety features berries kissed by the color of the sun. The berries are firm, large, and sweet, making them a great choice for fresh eating or baking.
When Are Yellow Raspberries in Season?
Everbearing / fall-bearing primocane (first-year) yellow raspberries bloom and fruit in September through frost. Floricane (second-year) golden raspberries are in season in July and August.
Golden Anne raspberry plants are productive even in the first year. These berries are self-pollinating.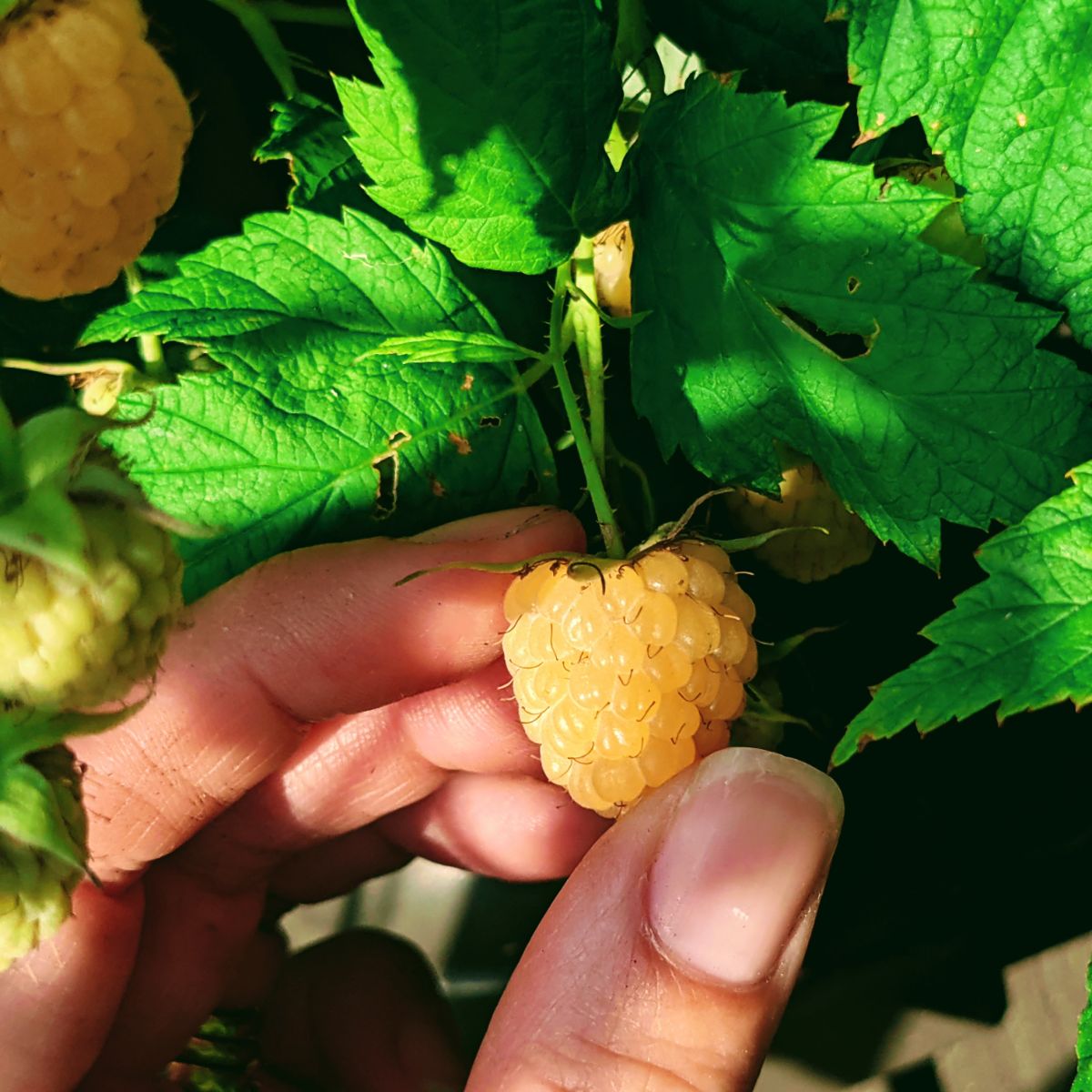 How to Plant Yellow Raspberries (Bare Root)
We received our bare root Anne raspberry plants in the spring and happily set about planting them in a raised garden bed. Here's how to plant yellow raspberries from bare root plants.
Unpack the bare root raspberries from the package.

Set the raspberry roots in a shallow pan or bucket with some water to rehydrate them. Do this while you prepare the planting bed. A span of about 20 minutes should be sufficient.

Remove all the weeds from the planting site.

Dig a hole that is twice the width and depth of the bare root yellow raspberry plant. A surrounding area three feet in diameter should be sufficient.

Trim away any damaged or broken roots.

Fill the hole just a bit with loose soil and compost.

Spread out the bare roots in the hole with the cane sticking up.

Gently fill in the planting hole, keeping the top of the bare root plant where the cane begins even with the rest of the soil surface.

Press and tamp down on the soil to eliminate air pockets and give your raspberries a secure planting.

Water each plant and check back for new growth in a week or so.
As you're deciding where to grow yellow raspberries, be sure to familiarize yourself with raspberry companion plants. This can help you to maximize your growing space!
Did You Know?
Raspberries grow prolifically by sending out suckers. These raspberry suckers grow into new fruiting canes and expand on your harvest. Your yellow raspberries will grow from the ground as new suckers, not from the piece of cane sticking out of the bare root.
In fact, most plant sellers will tell you to cut back that bare root cane. Ours were rather short so we did not.
Tips on Growing Golden Raspberries
Growing golden raspberries is just like growing regular raspberries! Try these tips on how to grow yellow raspberries.
Water – Find the right balance of soil moisture.


Be sure to water on hot sunny days of long stretches without rain – especially if the raspberry plants start wilting.


Fertilize – Consider fertilizing with raspberry fertilizer once the plants start leafing out nicely.

Harvest – Pick raspberries when they are large, pale yellow, firm, and come freely off the bush.


You can always taste one and make sure you get a feel for the sweet flavor as compared to the sour, unripe ones.

Use caution to avoid the thin thorns.


Pruning – At the end of the season, cut back any diseased or damaged canes.


You should leave the healthy, vigorous ones to grow again next season.

Simply prune away the tips from these canes (about a third of the canes). This method will give you two crops next year.

If you prefer, instead, you could also cut all the canes down to the ground for one late summer or fall crop.
Final Thoughts: Growing Yellow Raspberries
Golden raspberries adds a fun vibe to your garden. Planting fruit bushes and trees is an investment in your property and a key step in creating an edible landscape you can enjoy for many years to come.
We enjoyed our first taste of these sweet raspberries at Stiles Farm & Nursery in Cape May Courthouse, NJ this summer.
This happened after we'd already planted our own Anne raspberry plants, so now, we are even more excited for them to fruit this year!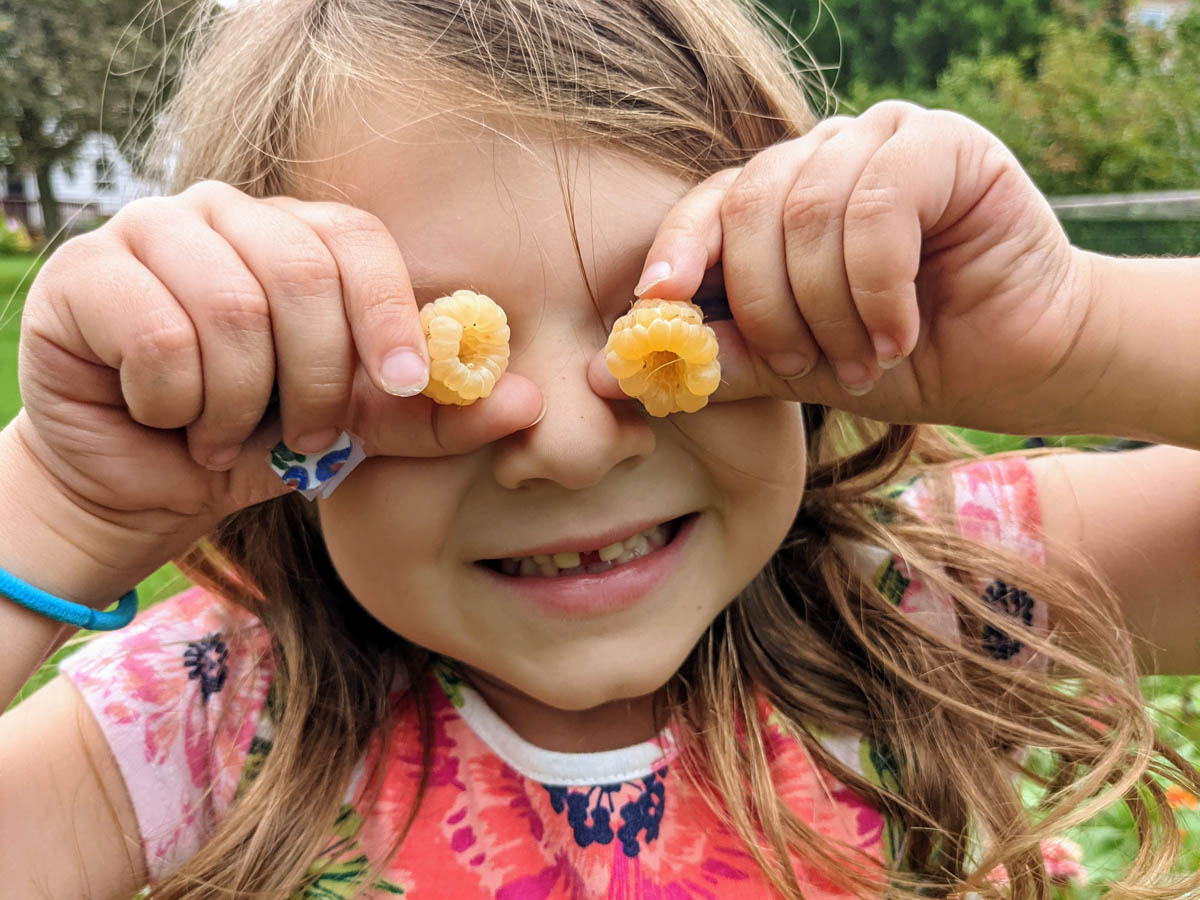 Our website features affiliate links to products that we personally believe in. If you make a purchase from a link on our site, we may earn a small commission at no cost to you. Thank you! This helps our girls chase their garden dreams! Thanks for your support. (View full affiliate disclaimer at the end of the page.)
Have you ever tried golden raspberries? Are you growing any in your own garden? If you have questions, tips, or just want to chat, hit us up in the comments! And Happy Gardening!
10.18.22 – Updated to adjust image sizes and replaced png image with jpg as well as adding new images and product suggestions.