Our Dream Garden – Real-Life Garden Dreams for the Future
They say you should write down your goals as it makes it more likely to achieve them. Hopefully putting this out in the interwebs universe amplifies that possibility. Well, here goes nothing – here are my real-life garden dreams for the dream garden I hope to have one day!
Right now, we live on about a half-acre of land. It's not even close to what I grew up on, but it's enough… maybe… sort of… for the moment… I guess…. My ultimate dream garden would allow me to have fruit trees and berry brambles as far as the eye could see!
I imagine my girls coming home from college with their friends to pick as much fruit as they want, hanging out in the summer in the home orchard, just wonderful times.
I would literally grow an entire personal orchard on a few acres of ground if I could find a plot nearby for sale within a reasonable driving distance. ONE day.
I've sort of fallen in love with the Oley, PA area and I think I'm going to keep that in my back pocket for now. If nothing else, I would love to have this all squared away before I retire. And before I hopefully have grandchildren, so I can enjoy these priceless, precious moments all over again.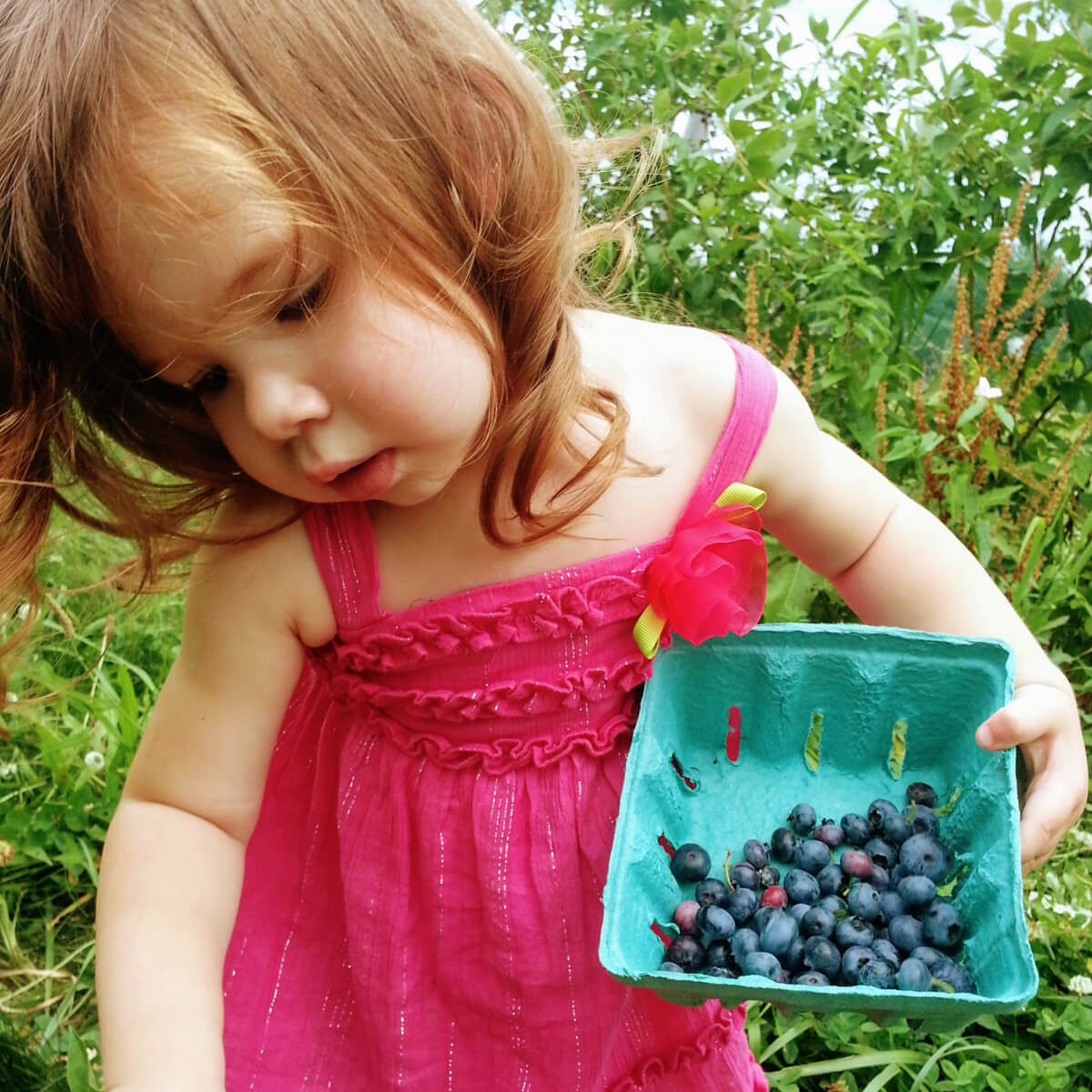 Hopefully this dream garden becomes reality!
Garden Inspirations
So far, almost all of my dream garden inspirations are family farms we've visited along the way. Actually, quite a few of them we've visited very regularly.
Frecon Farms in Boyertown is one of my true happy places. We've gone there to pick apples probably every year since our oldest daughter was born.
Another garden inspiration is Stiles Farm in Middle Township, NJ, down by my Dad's place. We've picked berries of all kinds there – blueberries, raspberries, strawberries, and blackberries.
These family farms bring us so much joy when we go to pick fruit and make memories. We're thrilled to support family businesses and a lifestyle that I hope we, too, can join, one day.
Working Toward My Dream Garden
Right now, at the time of this post, content-wise, my blog is approaching two years old. The first year I didn't really know what I was doing other than sharing a hobby online during a pandemic.
This past year I've been much more focused; treating it like a business and working hard to achieve my dream garden one day.
Once I hit my blog goals and start generating enough of an income, I plan to reinvest back into the blog. More than anything, I plan on saving up and buying a piece of land of several acres. This is so I can grow even more things and share my passion, tips, and photos on an even greater scale!
(And make some of my gardening dreams reality! I really would love that blissful garden lifestyle.)
I plan to have a cutting garden full of colorful flowers, fruit, vegetable garden, and so much more.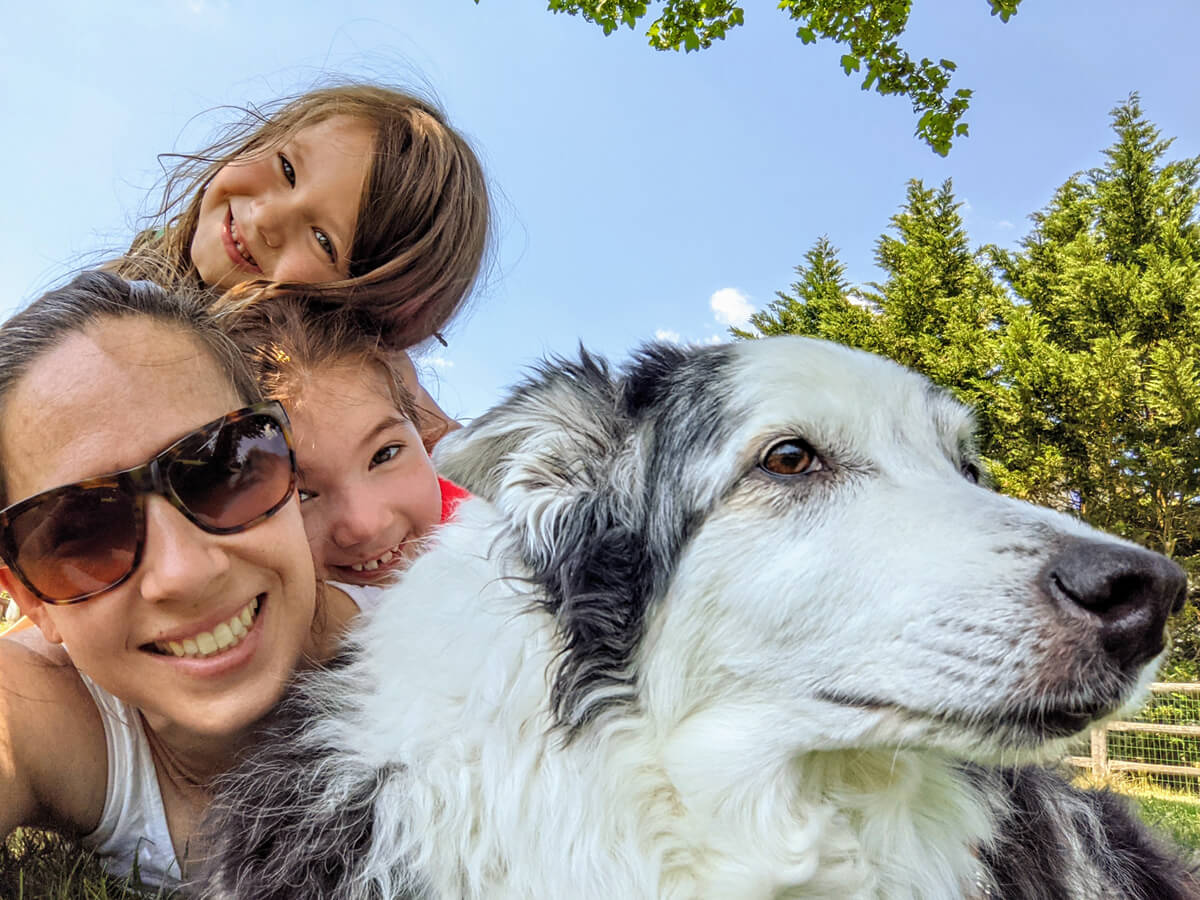 My Dream Garden Vision
I've had this dream garden vision for quite a while and finally decided to put it down where it's becoming more tangible.
Originally, I thought I wanted a pick-your-own orchard and farm business like those that I love so much in our area and beyond. I realize that is quite a lot of work with many moving pieces, so I'm scaling it back, at least initially.
As you can see, my girls are very comfortable in a farm and garden lifestyle! We talk about it a lot and look forward to it together.
My oldest knows she doesn't like planting and caring for seeds, but she loves weeding, bug patrol, and harvesting! My youngest seems to love everything from A to Z about gardening! Especially seed starting! So this ought to be a lot of fun once we get there.
Dream Garden Goals
For now, some of my garden goals and dreams include:
Several acres – at least 3 acres, but ideally 5+, unwooded – most of which I'd use for fruit, flowers, and vegetables.
A sturdy greenhouse – I'd eventually like to have a real actual greenhouse so we can grow things during the winter as well.
Enough space to build a house if we so choose – Right now it's hard to imagine if we'd move or stay here. Buying a piece of land seems to open some possibilities.
Irrigation System – Once I acquire this land, I would look into what was involved for installing an irrigation system.
Storage Shed or Barn – I'd also plan to add a shed or barn so my garden tools and gear would have a home. While I'm at it, I might as well add a She Shed for hanging out with my gardening friends. (Are "she sheds" even still a thing?!)
Potting bench or other gardening lifestyle setup – Something tells me my girls and I will plant quite a large swath of flowers, including zinnias, cosmos, milkweed, and others for a summertime cutting garden. I know they want to make flower arrangements and sell bouquets at a reasonable cost.
Personal amenities – It's possible I'd love to include a pool, pool house, outdoor kitchen and other fun and meaningful assets on site. This is definitely much further down the road, but I'm not counting it out!
Of course, there are a lot of things I don't know, like zoning and what the cost would be to do and build all of this.
We also have rocky clay soil here in PA, so I'd certainly need to plan and account for amendments to that.
Those are bridges I'll cross when we get to them.
Chasing a Garden Dream
For now, I'm loving life with my family and truly and absolutely enjoying sharing our current gardening adventures with you. I hope one day we'll celebrate adding a piece of property specifically for Bunny's Garden. For now, I hope I can offer enough value from my own little postage stamp here in PA Zone 6b.
What is your dream garden?! Do you already have it or are you working toward building the garden of your dreams?
Love to hear from you about your own garden dreams!
Happy Gardening!