Deadheading Knockout Roses – Drop-dead Gorgeous Summer Blooms
Doesn't everyone want Knockout roses that bloom all summer? They wouldn't be knockouts if they just stopped, right?! Well, deadheading knockout roses is easy enough and quick enough to add into your gardening routine. If you learn how to deadhead knockout roses, you can keep them blooming beautifully all summer long!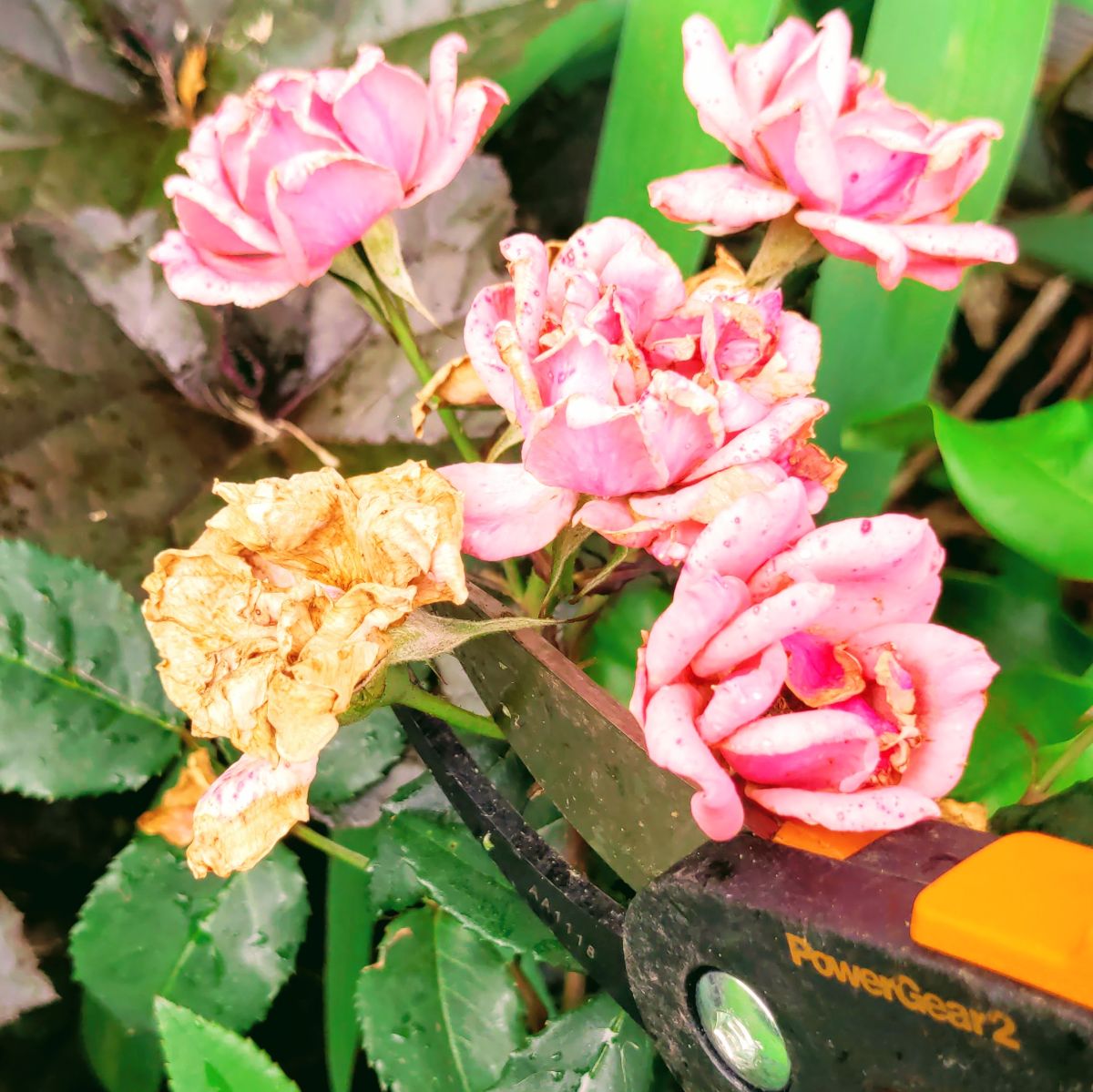 Not everyone knows the secret of deadheading knockout roses. It's often something learned in time as a gardener progresses on this beautiful journey.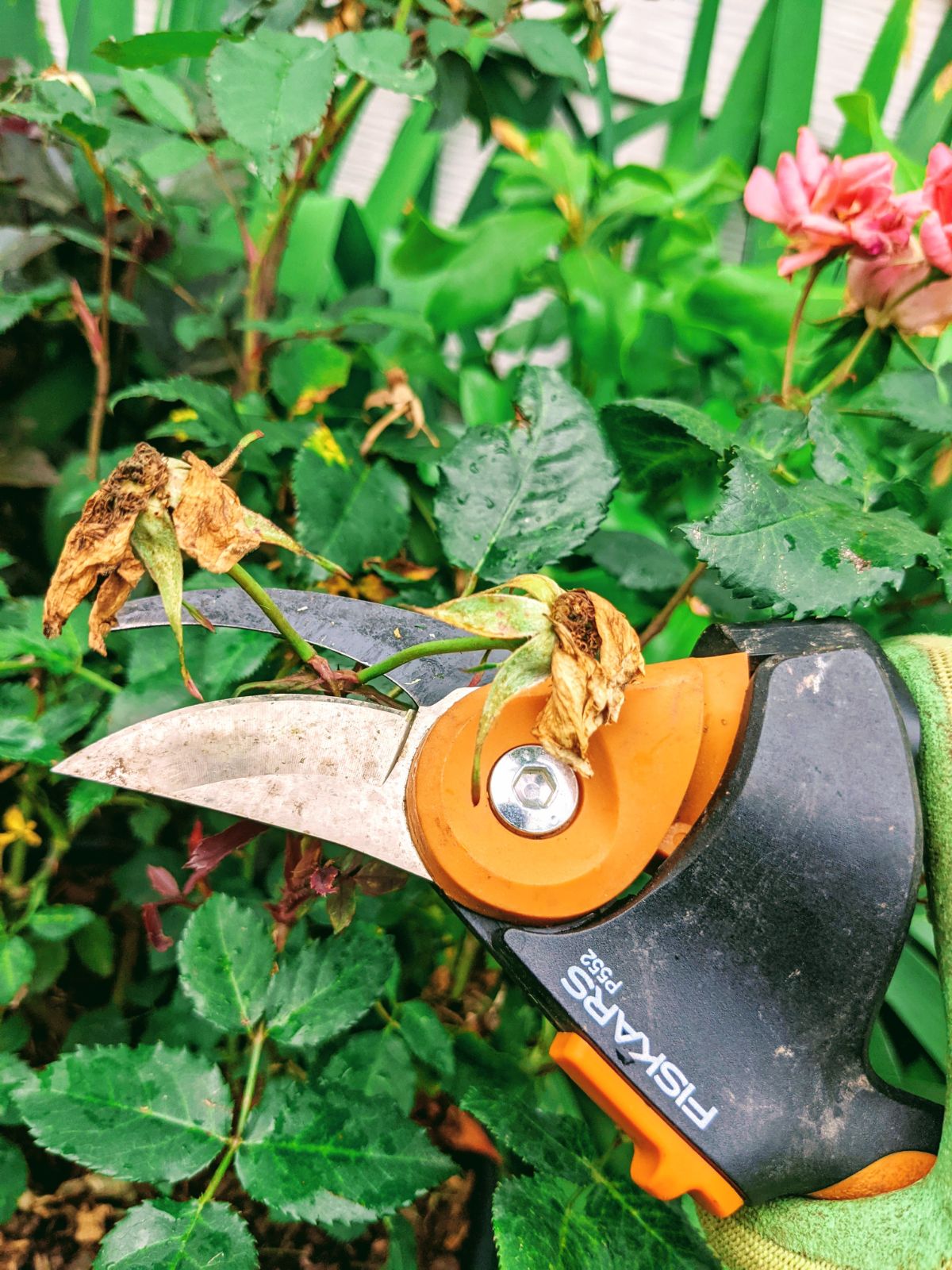 If you're here reading this post, you're already on your way to prolific knockout rose blooms!
Keep reading to discover how to deadhead knockout roses for maximum blooming.
Do you deadhead knockout roses?
Yes, deadheading knockout roses helps signal the roses to produce more flowers. Otherwise, the knockout rose may focus on developing seeds within the spent blooms inside the rosehips.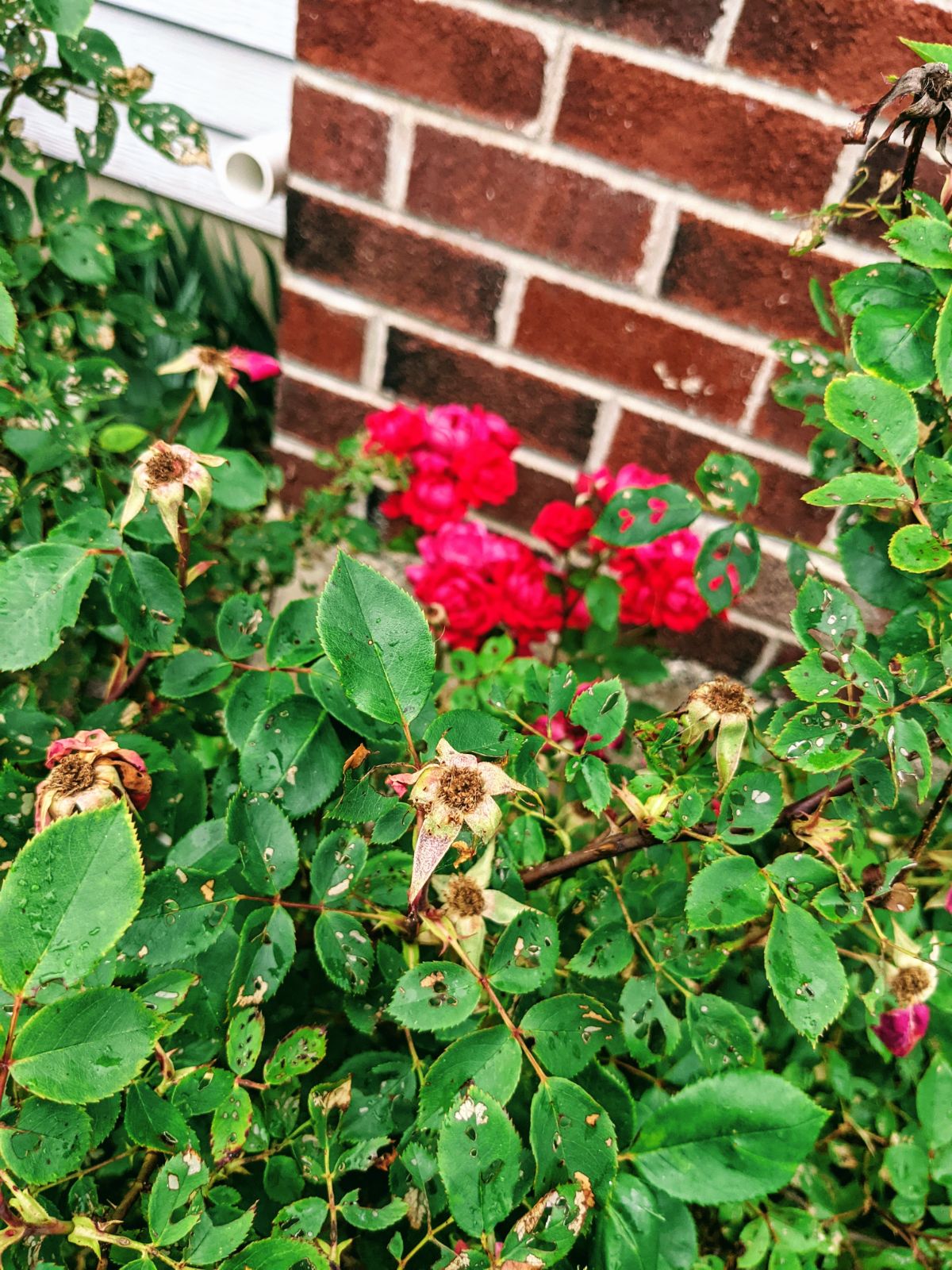 How often should you deadhead knockout roses?
Plan to deadhead knockout rose bushes as often as you think of it. It really only takes a few moments as you simply snip away the spent blooms. If you work better with a schedule, plan to spent a few moments every week or every other week on a particular day, simply cutting off dead knockout rose heads.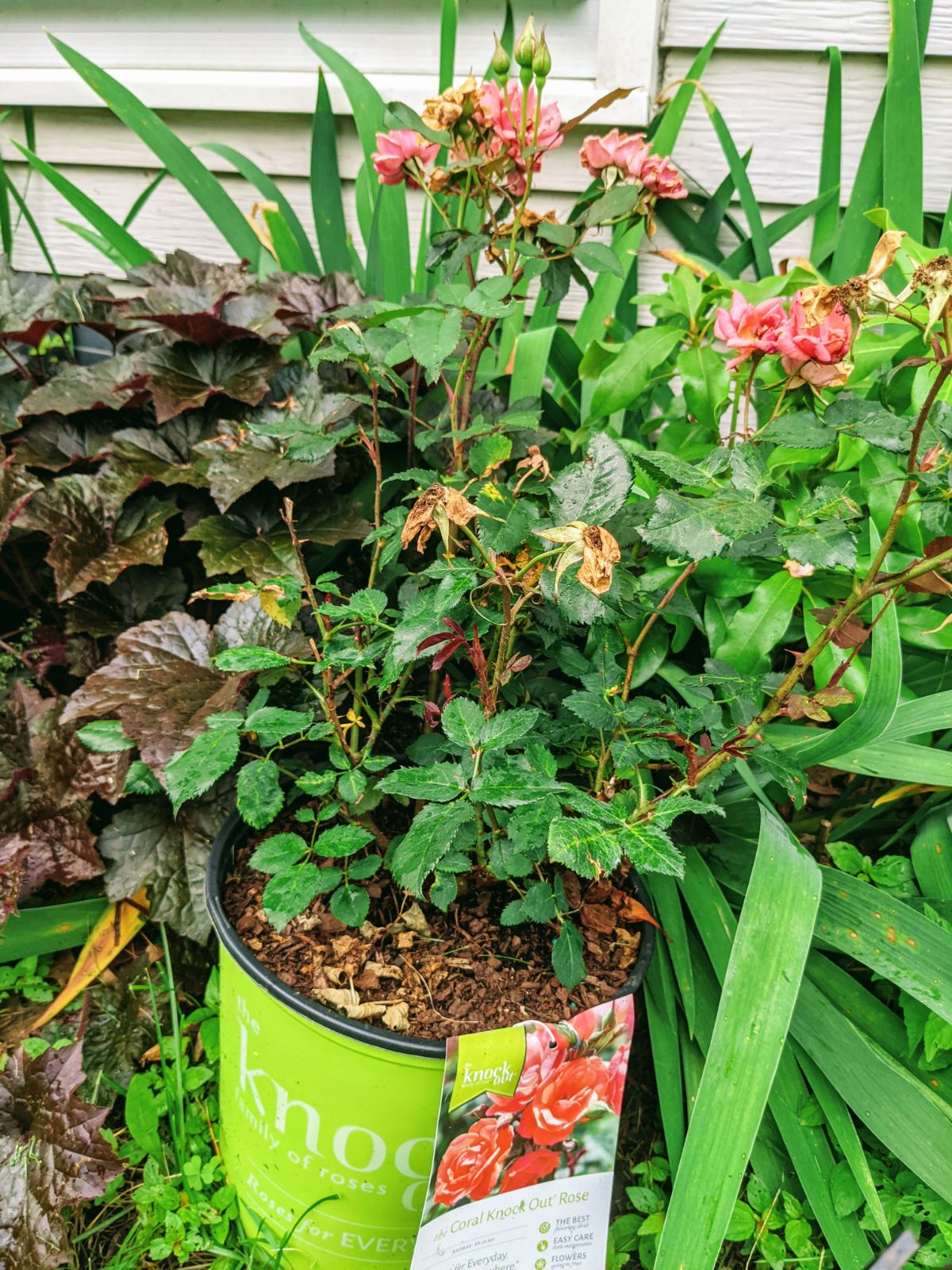 How do you know which spent blooms to cut on knockout roses?
Spent flower heads from knockout roses may have few petals left. The blooms may be tattered, wilting, or totally without petals and purely rosehips at that point.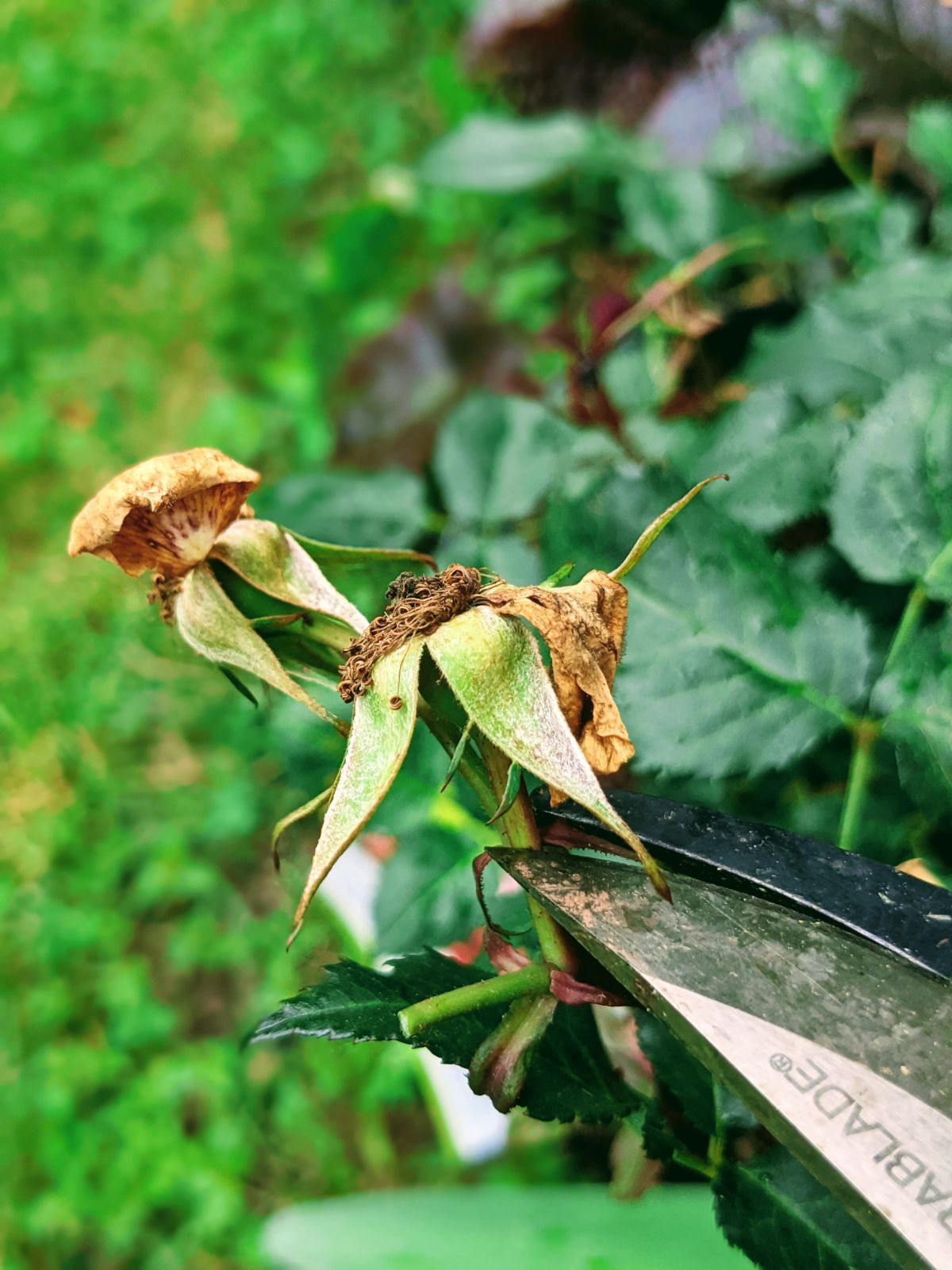 How do you keep knockout roses blooming?
Plan to deadhead knockout rosebushes or cut fresh flowers to trigger new growth on the plants. New growth will result in new rosebuds!
How to Deadhead Knockout Roses
Deadheading knockout rosebushes drastically improves the blooming potential of your flowers. Follow these steps to remove dead flowers from knockout roses.
Visit your knockout rose bush and identify spent flowers. Look for roses with falling petals, dead flowers, or unwanted rosehips.

Use pruning shears or clean, sharp scissors to cut off the spent blooms. Snip just below the rosehips but above the leaf set, or further below for a deeper pruning.



Continue inspecting the plant and cutting away spent blooms. This will tell your knockout rosebush to produce new growth and even more blooms.

When you are done, collect up the snipped, spent blooms and toss them in with the yard waste.
Check back on your knockout rose bush in a matter of days or a week to look for signs of new growth.
In a few weeks, you should also notice new knockout rosebuds forming on the plant!
More Tips on Deadheading Knockout Roses
Deadheading knockout rosebushes truly is an easy gardening task. It's a worthwhile one to make time for as well, since you'll be sure to love the new blooms on the way.
Here are a few tips to keep knockout roses blooming all summer!
Deadhead knockout roses regularly to keep a continual flow of new growth. Cutting deadheads regularly allows new blooms to open at different intervals. When some blooms are fading, new ones will be blooming!

Watch for thorns. Wear gloves when pruning away deadheads from knockout roses.

Enjoy cut flowers, too! Deadheading knockout roses isn't the only way to encourage more blooms! Enjoy some fresh-cut roses inside or surprise a friend or neighbor with a mini bouquet. (: New growth is sure to ensue either way.
Deadheading knockout rosebushes is similar to how to deadhead roses. I sometimes find more blooms on my knockout roses, though, so felt they deserved their own post! (:
More Tips for Pretty Blossoms
Besides deadheading, watch your knockout roses for signs of pest damage. You may need to treat the leaves with a good rose spray to ward off rosebush pests.
Also, consider growing different colors of knockout roses for lovely indoor arrangements throughout the season! You never know what you might find at your favorite nursery or garden center.
I recently picked up a coral knockout rose at Home Depot and I am IN LOVE!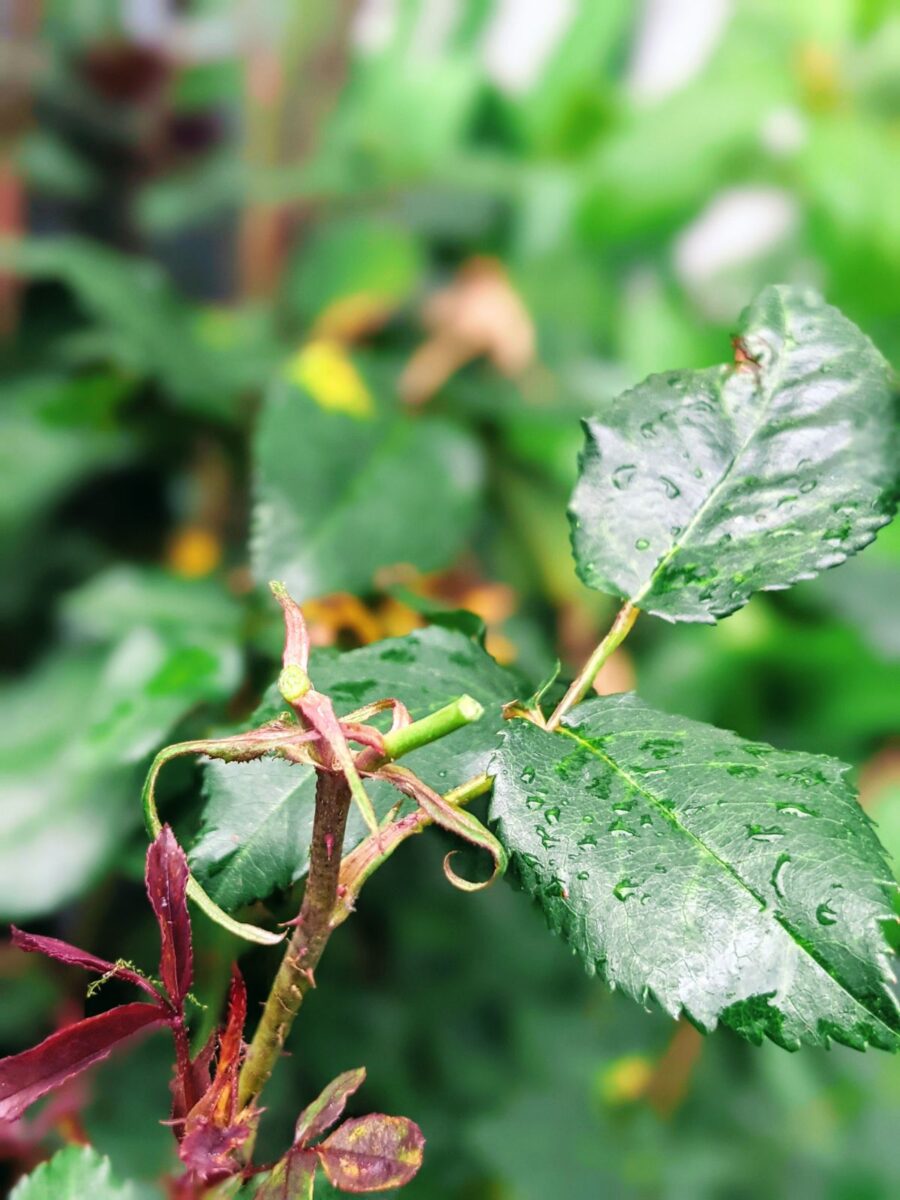 Get More Blooms!
Even if you only make time for a few minutes of deadheading, you should notice a difference in your knockouts.
Do you have any questions on how to deadhead knockout roses or have any other tips or advice to share? Feel free to post a comment – we love hearing from you!
Happy Gardening!