Building Raised Garden Beds with 2x10x8 Lumber: My Dad's DIY
When visiting my dad, I got my first look at the awesome raised garden box he built! He built raised garden beds using two 2x10x8 boards and a screw gun, and he told me if he can do it, anyone can.
In fact, my dad asked me to write this post in case it would help someone else who wants a garden to see how possible it is to do it yourself!
I'll do my best to recap how my dad made DIY raised garden beds with 2×10's. Feel free to shout in the comments if you have questions and I'll find out for you!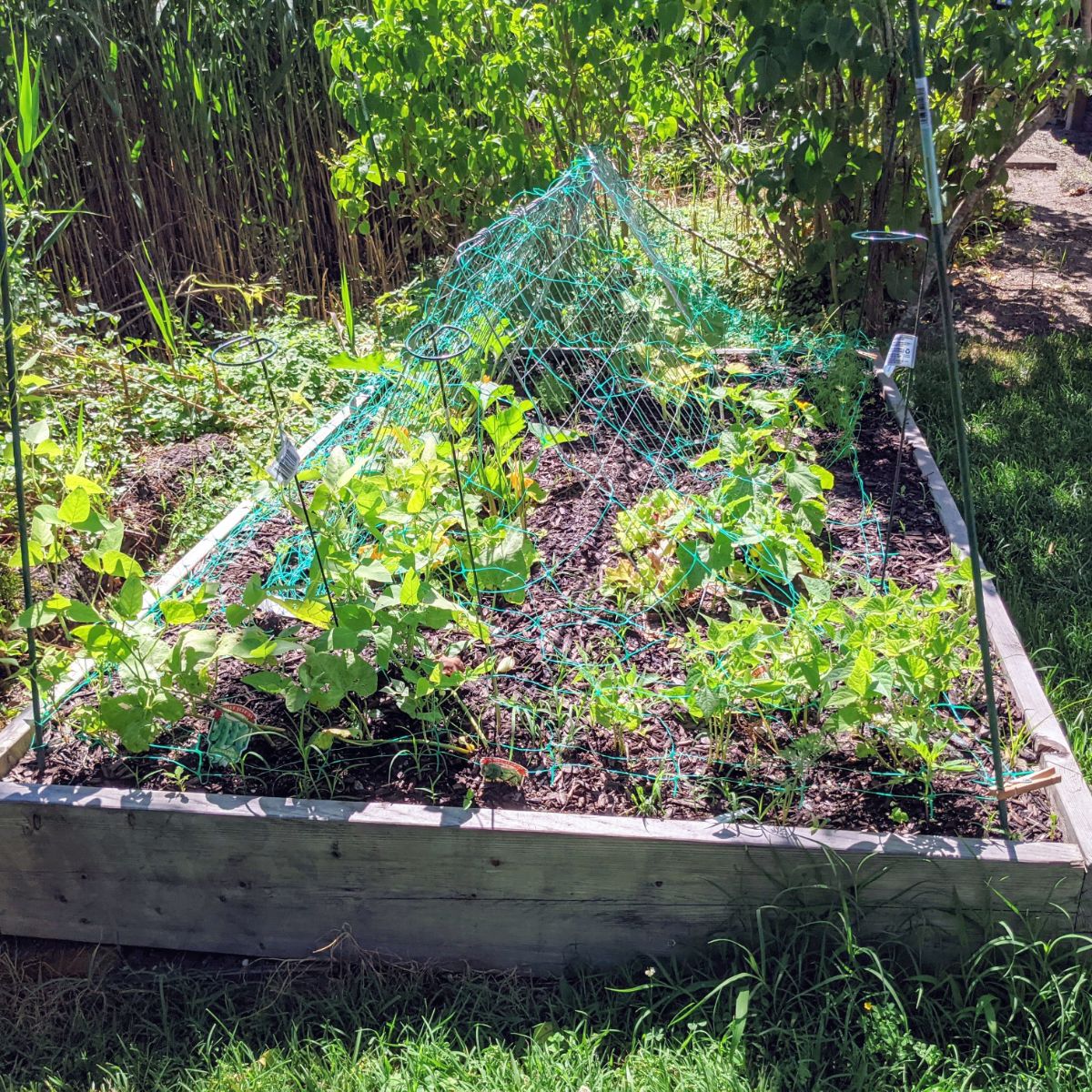 How long does it take to build a raised garden bed using 2x10s?
You should be able to complete this project in a day. Set aside the better part of a day to build the box, prepare the site, fill the garden box with soil, and get your plants in the ground.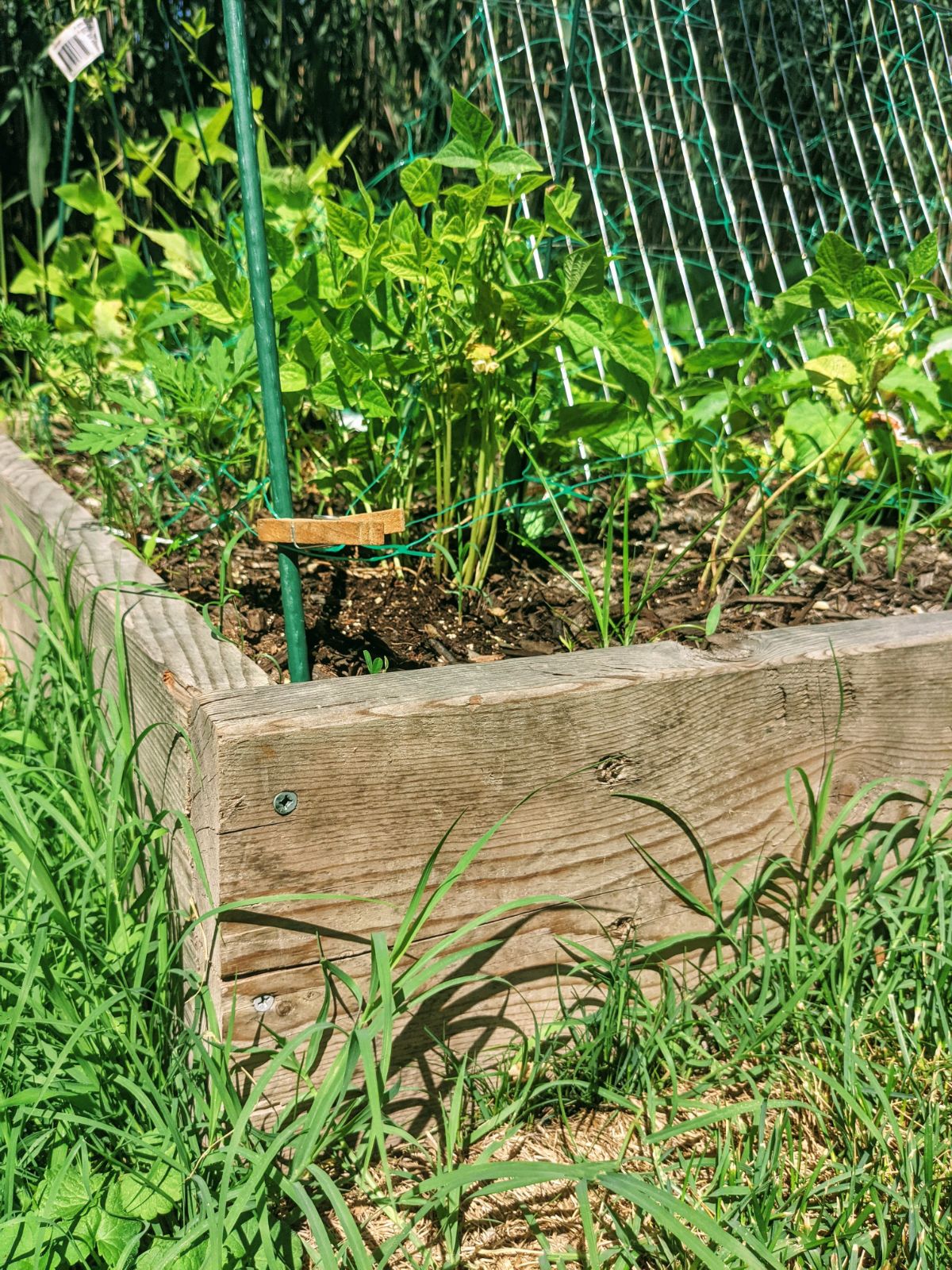 Before You Get Started
Prior to building the raised beds, I recommend checking your yard and paying attention to where you get the most sun.
Find a Sunny Spot
Sometimes the best sunny spot isn't the ideal spot for a garden, but if you have a few choices, you can choose the best one.
Even if you only get part sun, you can still build a garden in this space.
Decide on the Size
My dad's garden is approximately 4ft by 8ft. He had the lumber people cut the boards for him and then a buddy drove them home in his truck.
Two sides are made from an 8-foot length cut in half. The other two sides use the full 8 foot length. He purchased 3 boards of 2x10x8 foot.
If you want more beds or larger ones, just buy more boards!
Consider the Grading
My dad explained that the spot they used for the garden beds was a bit uneven. Despite it not being level, they were able to build the raised bed to accommodate the different slope.
Look closely at the ground where you wish to build your garden. Keep the grading in mind and make adjustments if needed.
Gather Tools and Supplies
This DIY raised bed used 2×10 lumber and a screw gun with some screws. My dad had the boards cut to his desired length before getting started.
He recommends using a screw gun instead of nails because the screws will hold the boards tighter together for better durability and lifetime of your raised beds.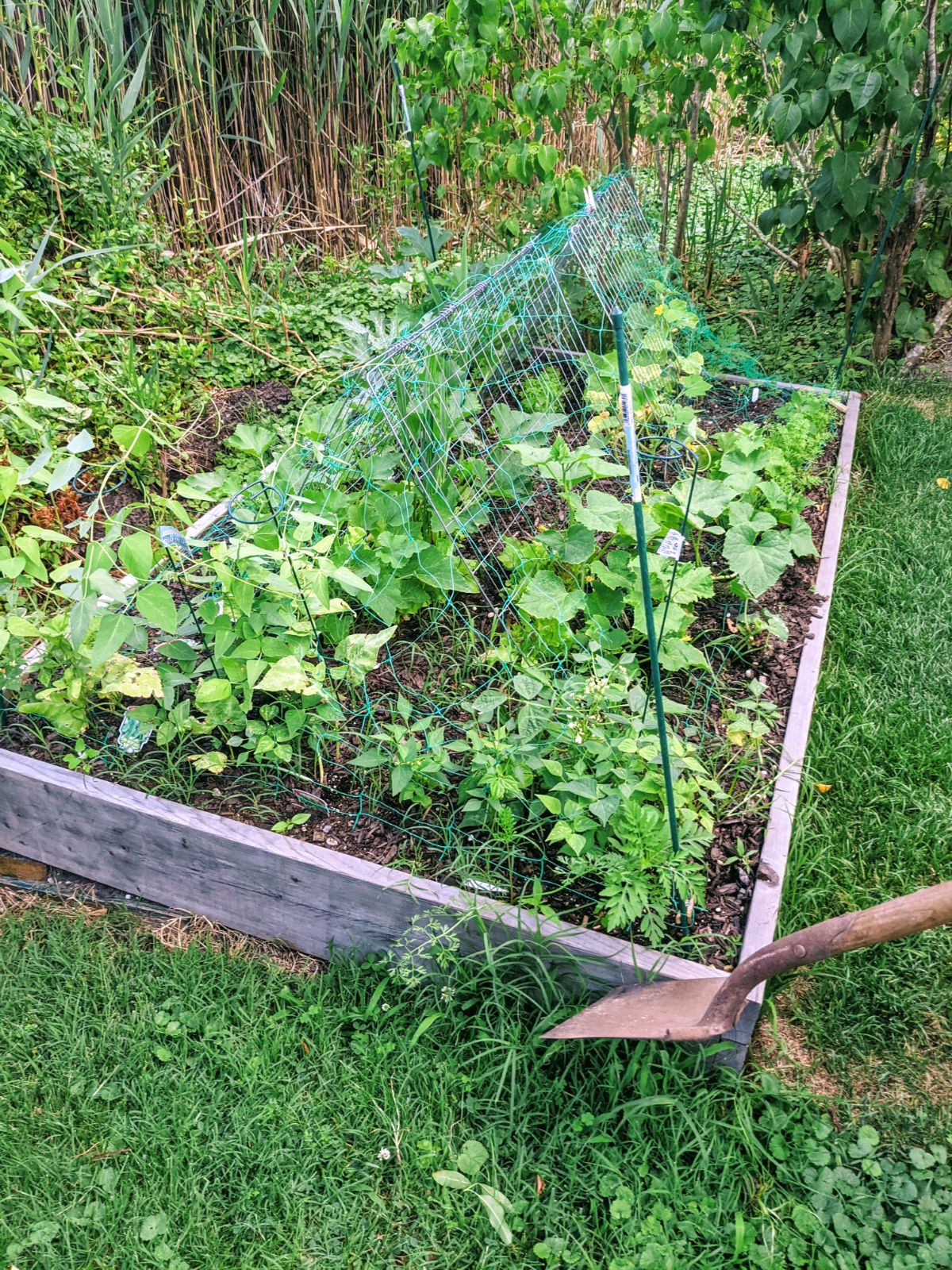 DIY Raised Garden Bed Materials:
Two pieces of 2x10x8 lumber (wood) (example)
Screw Gun
3-Inch Deck Screws
Soil
Plants
Mulch
Cardboard (optional)
Trellises (optional)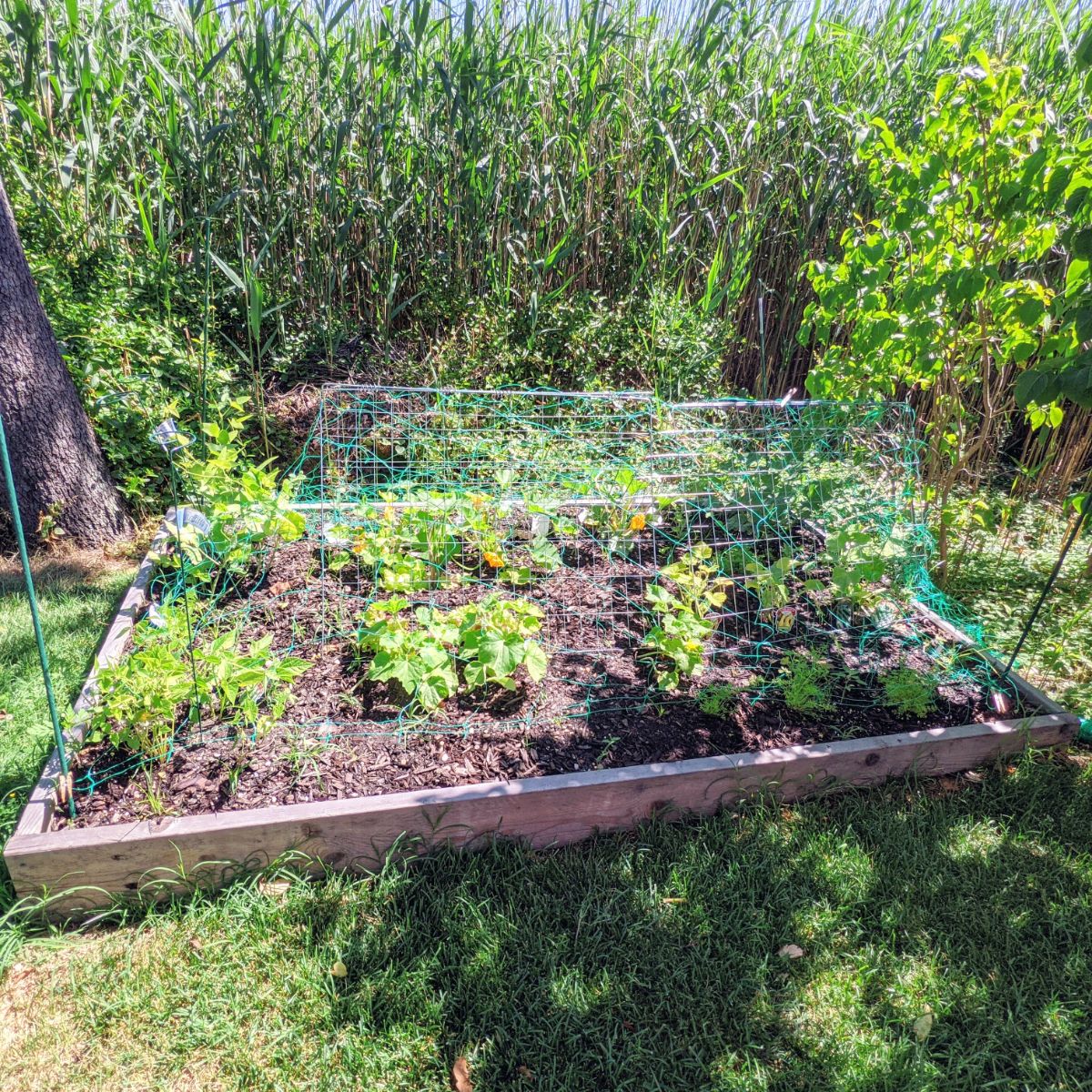 How to Build a Raised Garden Box with Wood
After gathering your supplies, set aside some time to build raised garden beds with 10×2's.
Follow these steps to bring your homemade garden box plans to life.
Cut the lumber to your desired length for each side of the garden box. (The lumber supplier should be able to do this for you.)

First, line up all the pieces of the boards as a mockup. See where you'll need to add screws so everything meets evenly. Lining everything up is so important!


TIP: You can add marks with pencil or marker where you plan to drive the screws if it helps you plan and remember!


When you are ready, line up two pieces of lumber so the ends meet flush into a corner.

Use a screw gun to drive a 3-inch deck screw all the way through both boards.



Screw in a few more deck screws in that corner for stability.

Move on to the next corner and screw the pieces together. Make sure the angles match so that all 4 boards eventually connect without gaps.

When the frame is complete, add a layer of cardboard or weed matting to the site if desired.

Place the frame down.

Fill it deeply with garden soil.

Level out the surface.

Add a trellis if you wish. You can also use netting or tomato cages.

Plant any plants or seeds as desired.



Top with mulch if you prefer.

Water everything, step back, and admire your amazing work!
Meanwhile, my dad's tomato plants are growing behind his pool in their favorite spots!
I love this new garden bed and look forward to seeing and hearing about everything my dad and his girlfriend grow!
DIY Garden Boxes
Have you made your own DIY garden boxes using lumber? My husband made me my very first ones when we first moved to our home as newlyweds!
I grew green beans like crazy for years in those things!
Now I still grow them, but in a different garden box and using pole bean teepees.
Gardening is such a nice hobby and it's really special to share it with someone you love.
Do you have any plans to build your own raised bed from lumber? Are you already using a homemade garden bed? Let's chat in the comments – it's so much fun to hear what everyone else is doing!
Happy Gardening!