Dwarf Sunflowers Seeds, Plants & Cut Flowers
Dwarf sunflowers are the perfect fit for summertime flower arrangements! Sturdy stems and stunning blooms beautifully fill vases or burst out of handtied bouquets. Planting dwarf sunflowers seeds in spring or early summer results in these memorable summer flowers enjoyable for one and all.
Sunflowers definitely seem to be one of the most popular blooms around. And who could blame them?!
Gorgeous shape, strong, robust stems, vigorous growers, and a palette of warm hues that sometimes blend into one another. What's not to love?!
Dwarf sunflower plants succeed in making something so wonderful somehow even more delightful.
Short stems keep the flowers accessible and container garden ready. Smaller blooms look absolutely perfect in a handheld bouquet or a tabletop vase.
Are you ready to plant some dwarf sunflowers seeds in your own yard? Even if you've waited a bit far into the summer, you can still plan for next year and check your local garden center for dwarf sunflower varieties.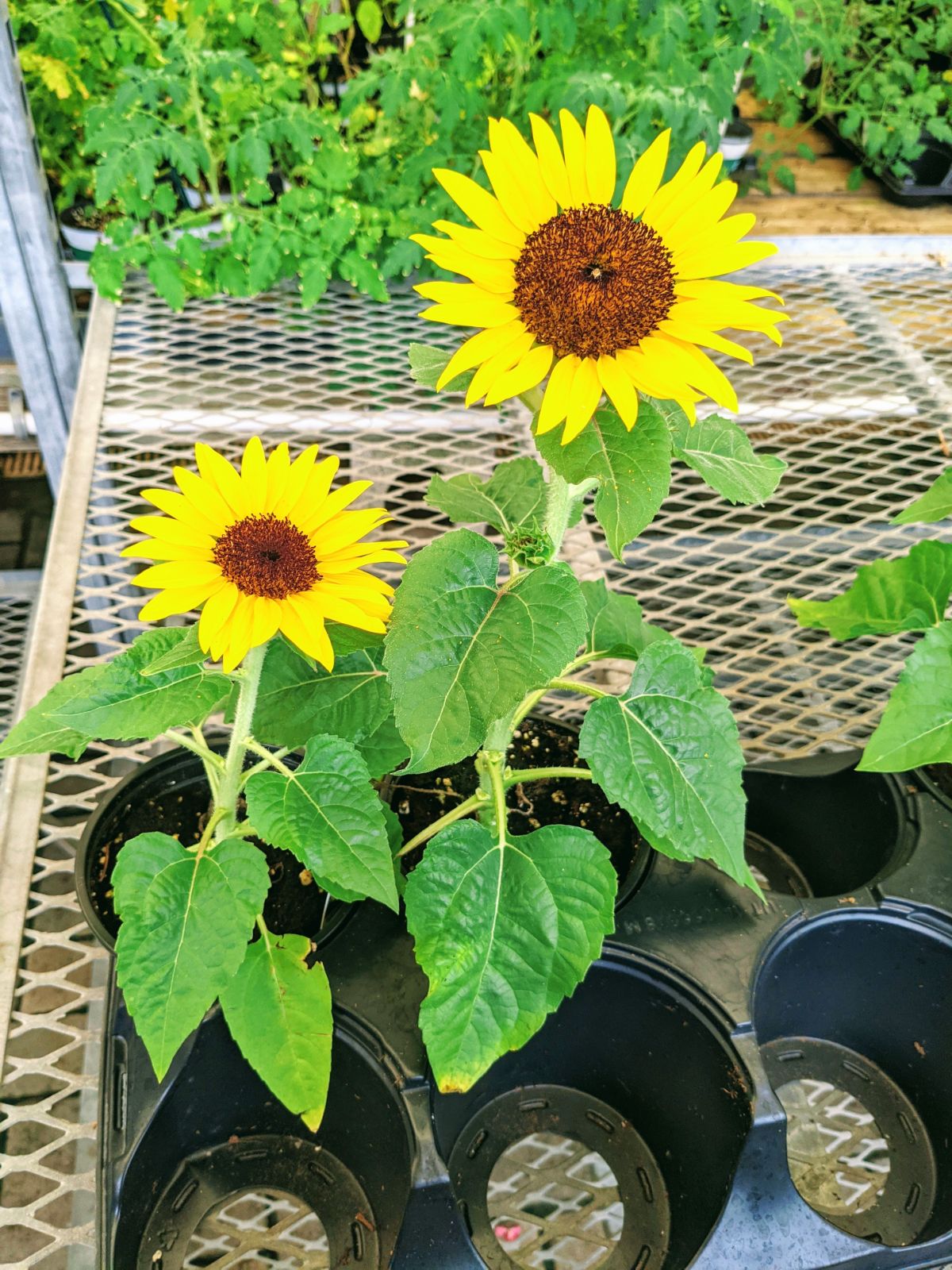 What are dwarf sunflowers?
Dwarf sunflowers are smaller varieties of one of the most beloved annual flowers. These sunflowers tend to grow to a shorter height with blooms proportional to this stature, making these sunflowers perfect for cut-flower arrangements and bouquets.
The common sunflower Helianthus annuus grows as an annual in most zones. You can find many different types to decorate your garden and indoor arrangements.
How tall do dwarf sunflowers grow?
The height varies from one plant to the next, depending on type. Typical dwarf sunflowers' height ranges from 1 or 2 feet in height to just under 4 feet. Keep in mind height may vary and you should check the product description before purchasing dwarf sunflowers seeds if height is important to you.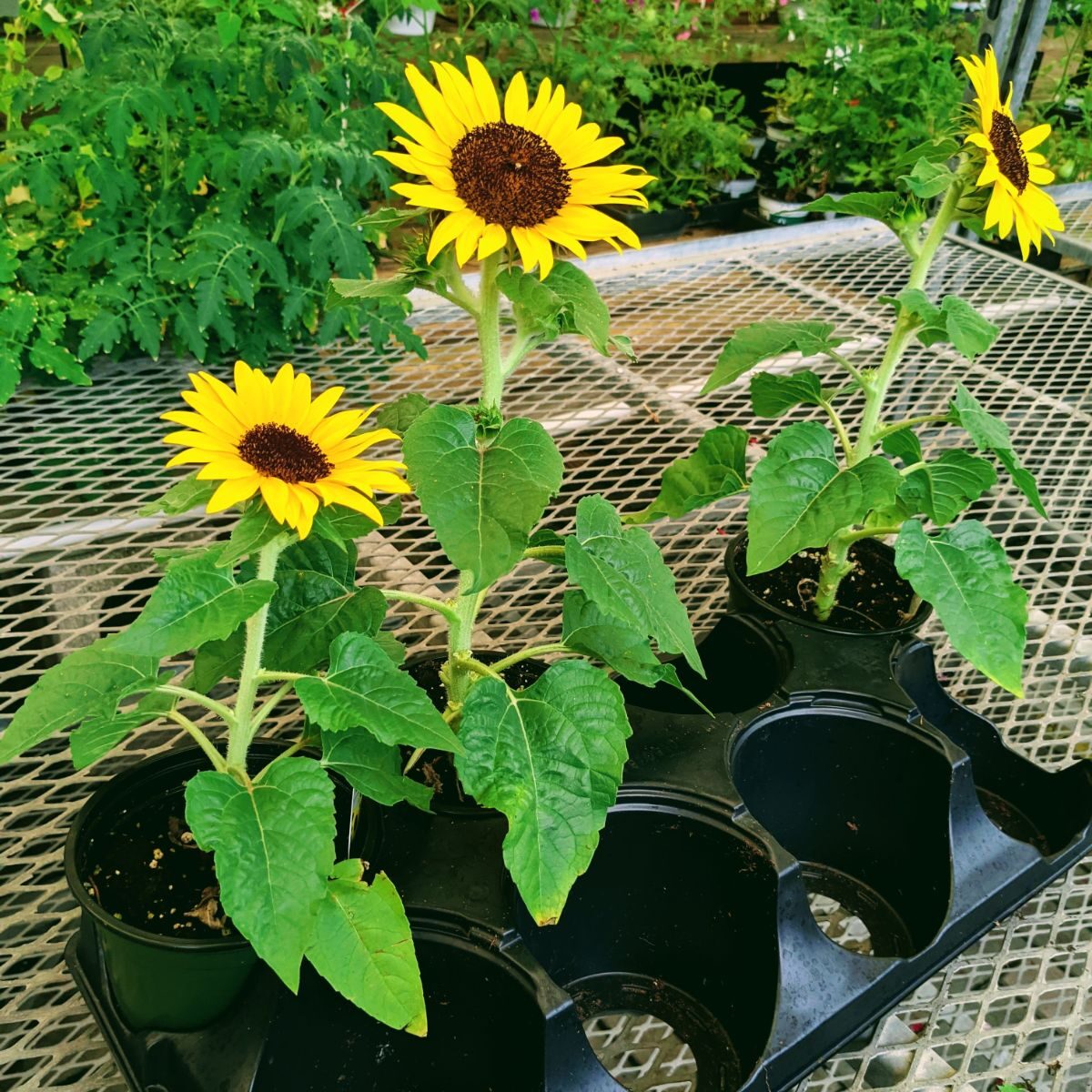 How many small sunflowers per pot?
Plan to plant three sunflowers per gallon in the size of your pot. For example, plant 3 evenly spaced dwarf sunflower seeds or plants in a 1-gallon pot. Plant 6 or 7 small sunflowers in a pot twice that size.
When possible, plant odd numbers of dwarf sunflowers in pots for the biggest aesthetic payoff.
How long do dwarf sunflowers take to grow?
Each type of dwarf sunflower may take a different amount of time to mature. Dwarf Sunspot generally blooms in 9 to 10 weeks. Other varieties like the Mardi Gras blend of branching dwarf sunflowers may mature in as little as 60 days.
Do dwarf sunflowers produce seeds?
Yes, dwarf sunflowers do produce seeds! Most dwarf sunflower seeds are also edible, or you can plant them to grow even more small flowers throughout your garden.
When looking for dwarf sunflower seeds for planting, be sure to check the growing height as well as the growth habit. You may find you prefer single stem sunflowers for cutting or branching sunflowers for maximum impact.
Or, for even more fun, try a few different varieties and see which ones you like best!
What are some popular dwarf sunflower varieties?
You can find different types of dwarf sunflowers to grow, depending where you live and what styles you like best.
Dwarf Sunspot Sunflowers – Perfect yellow single blooms as large as 10 inches across form on sturdy stems growing between 2 and 3 feet high. Plant in groupings for biggest impact. Dwarf Sunspots are perfect for cut flowers.



Helianthus gracilentus – Known as "Slender Sunflower," this sometimes-perennial dwarf sunflower resists drought and deer, growing native in central and south California. Blooms are 2 inches across and stems grow between 3 and 6 feet high.

Dwarf Mardi Gras Blend – Enjoy a fiesta of colors with the red and yellow blended blossoms of the Mardi Gras dwarf sunflowers. These plants grow only 3 feet tall with a branching habit sporting 5-inch blooms.
These are just a few types of small sunflowers to consider. Be sure to let us know if you have a favorite that should be on this list!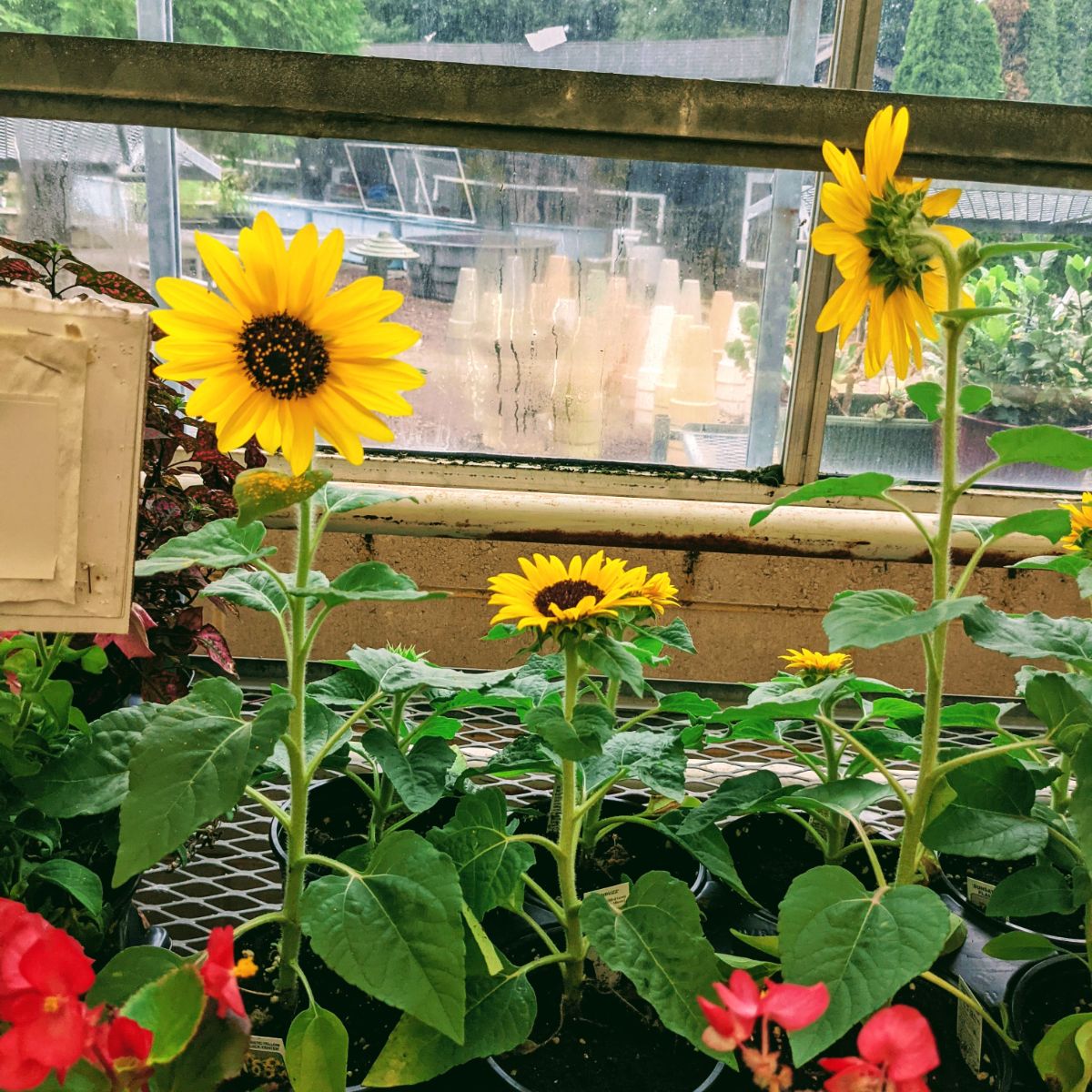 Timeless Flowers to Enjoy All Summer
Plant lots of small sunflowers for maximum impact in your landscaping. With enough sunflowers planted, you can cut flowers for yourself as well as for friends and neighbors while still enjoying some on the plants.
By the way, the birds absolutely love sunflower seeds, so you can do your part to help the wildlife as well!
It's easy to find so many great reasons to grow sunflowers great and small.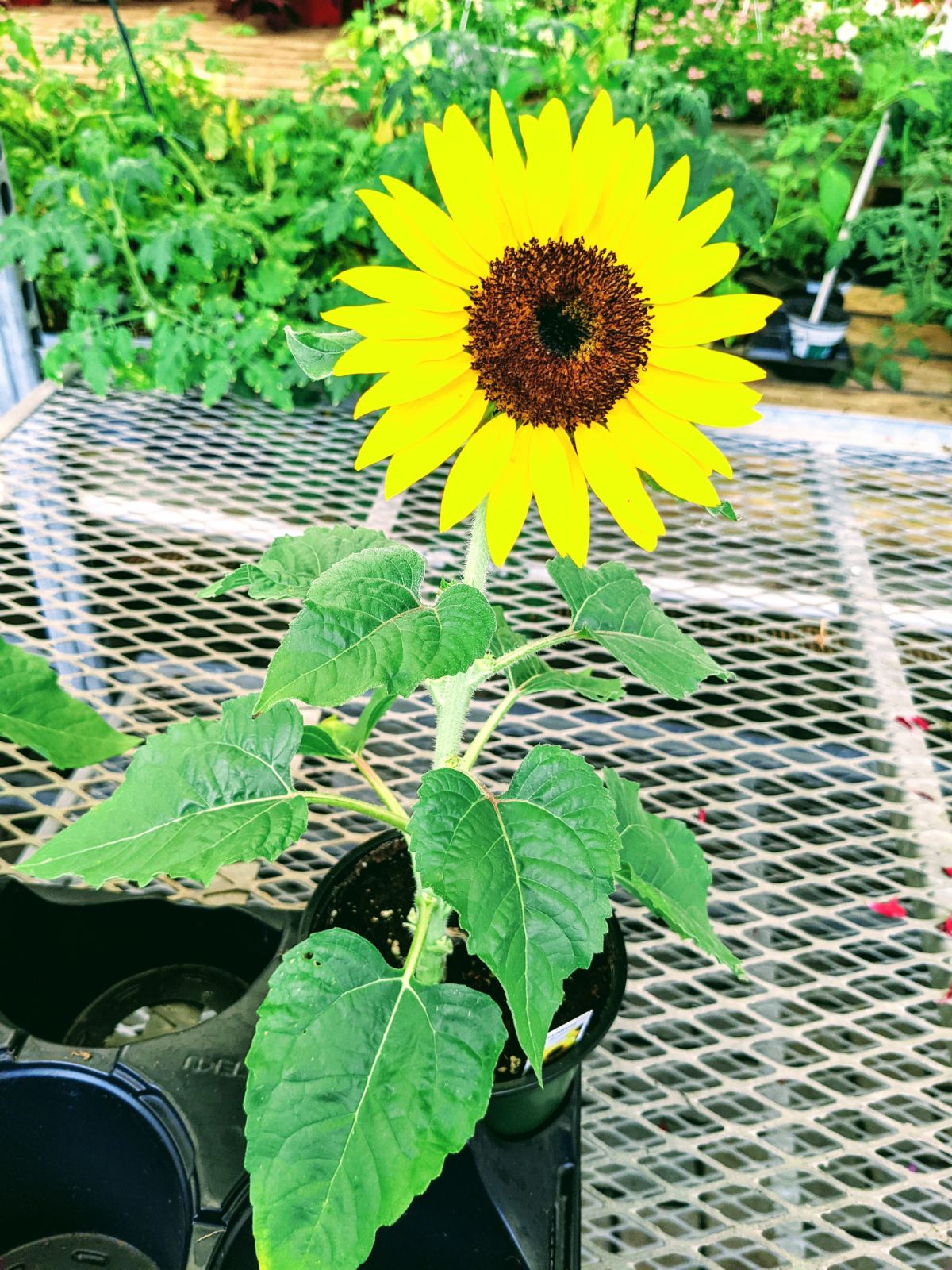 Do you know of other dwarf sunflower plants we should mention? Feel free to let us know in the comments!
Wishing you all the best in your garden!