Pro Mix Potting Soil Review (vs. Miracle-Gro)
Do you have a favorite soil mix? I do! I first tried Pro Mix potting soil for seed starting in my 2021 garden. After planting SO many seeds indoors over the years using Miracle Gro soil, I noticed tons of gnats. So, I decided I needed a change and tried ProMix soil. I've never looked back!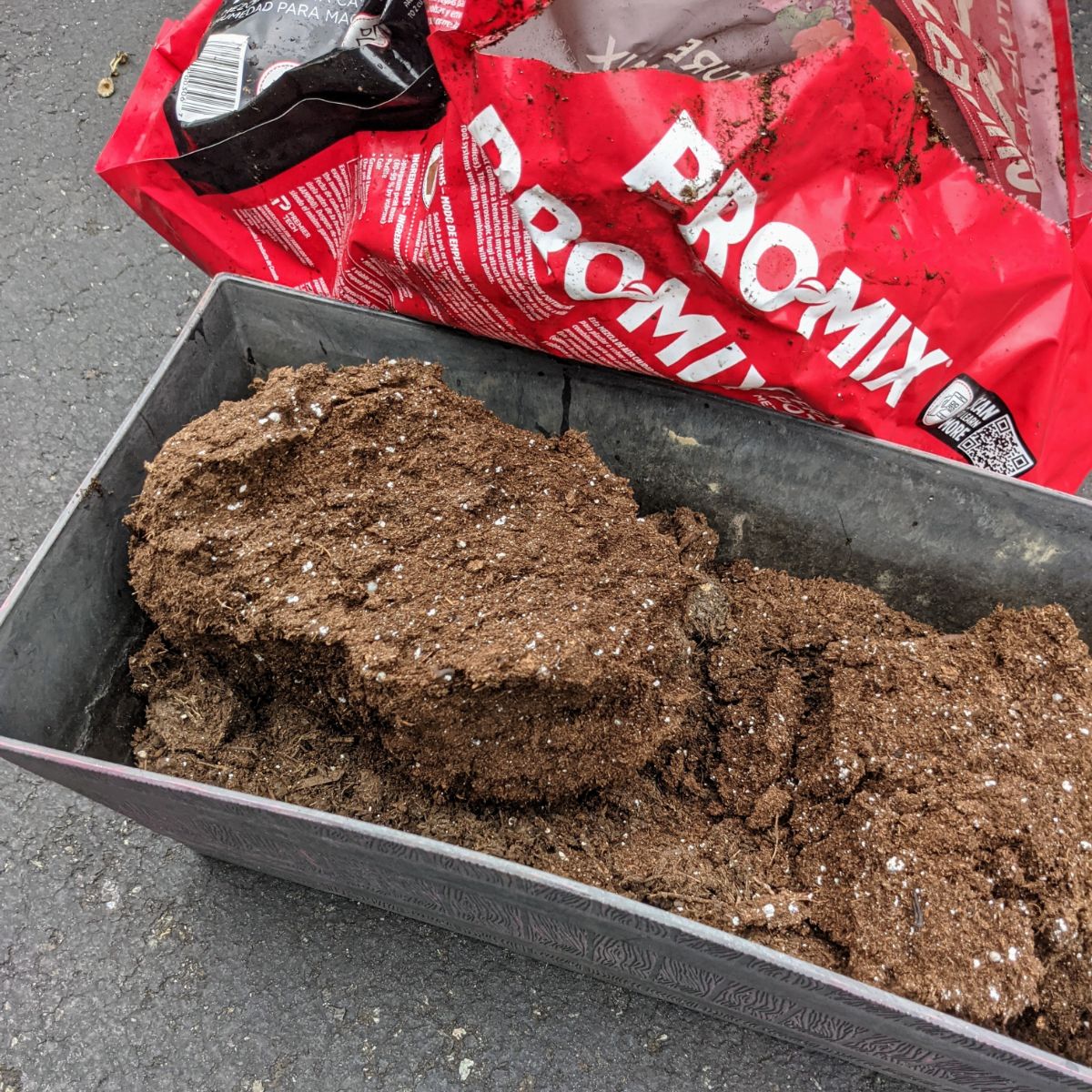 Back in 2020, I got serious about gardening. The pandemic inspired many new gardeners to try a quarantine garden, and while I wasn't new to gardening, I definitely dove back in head first.
I asked about favorite potting soil brands in one of my Facebook gardening groups and discovered a lot of gardeners actually don't strictly use Miracle Gro potting soil! Some mentioned Black Gold soil and others mentioned FoxFarm.
Some serious gardeners talked about how they make their own DIY potting mixes every year. It sounds like it works out cheaper and involves a true labor of love!
Numerous recommendations poured in for Pro Mix soil, so I decided to give it a whirl.
(Spoiler: I couldn't be happier!)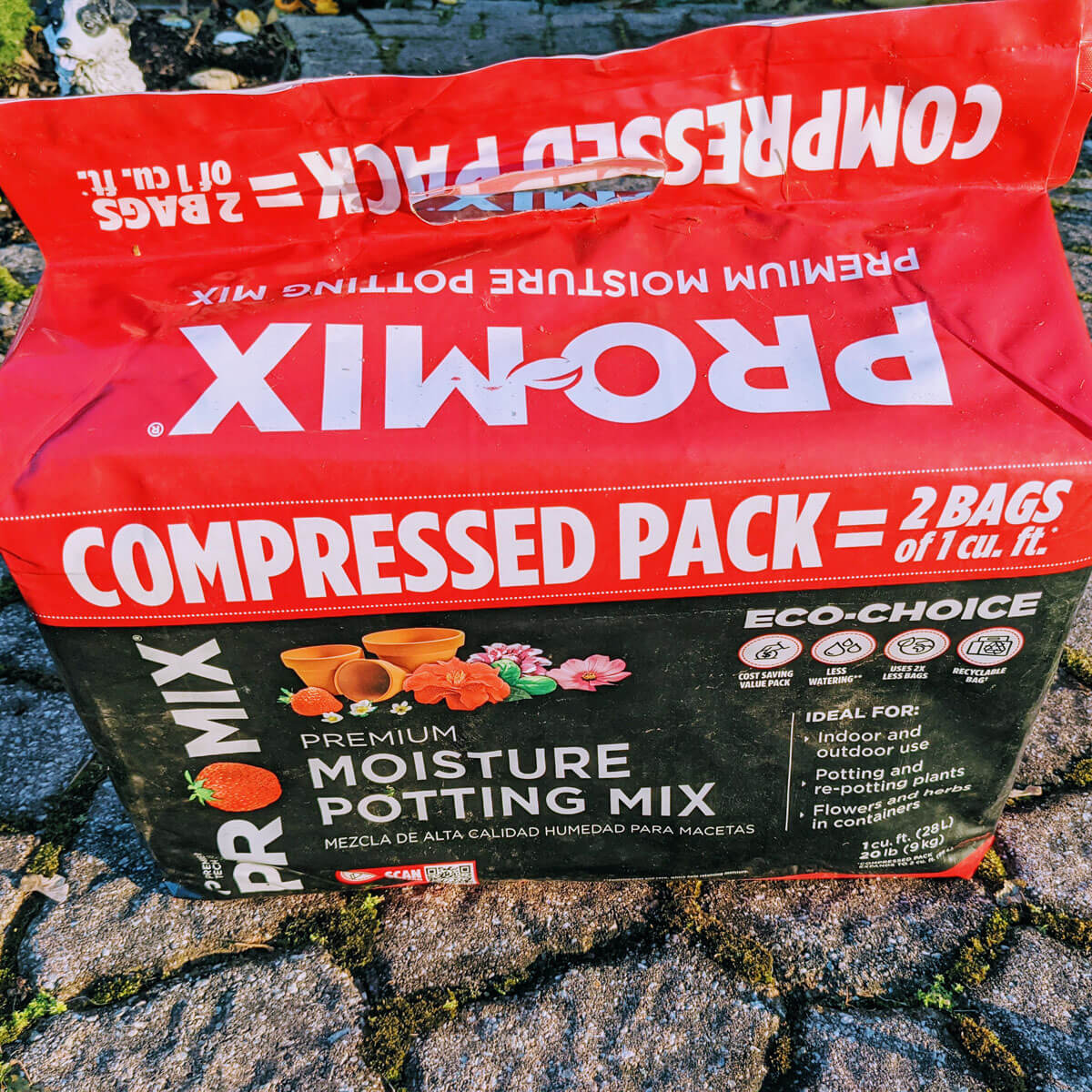 What is Pro Mix potting soil?
Pro Mix potting soil is peat-based potting soil designed for indoor and outdoor plants as well as seed starting and other garden needs. The ingredients are carefully selected to support vigorous growth, better moisture management, improved nutrient uptake, larger root systems, and healthier plants overall.
What is in Pro Mix potting soil?
The Pro Mix moisture mix contains Sphagnum peat moss (80-90%), natural coco coir fiber, perlite, ground limestone (for pH), mycorrhizae, and an undisclosed wetting agent. The organic garden mix contains a bit less peat but also includes Gypsum. Meanwhile, the Pro Mix All-Purpose Mix includes Canadian sphagnum peat moss, peat humus, perlite, limestone, and mycorrhizae (PTB297 technology).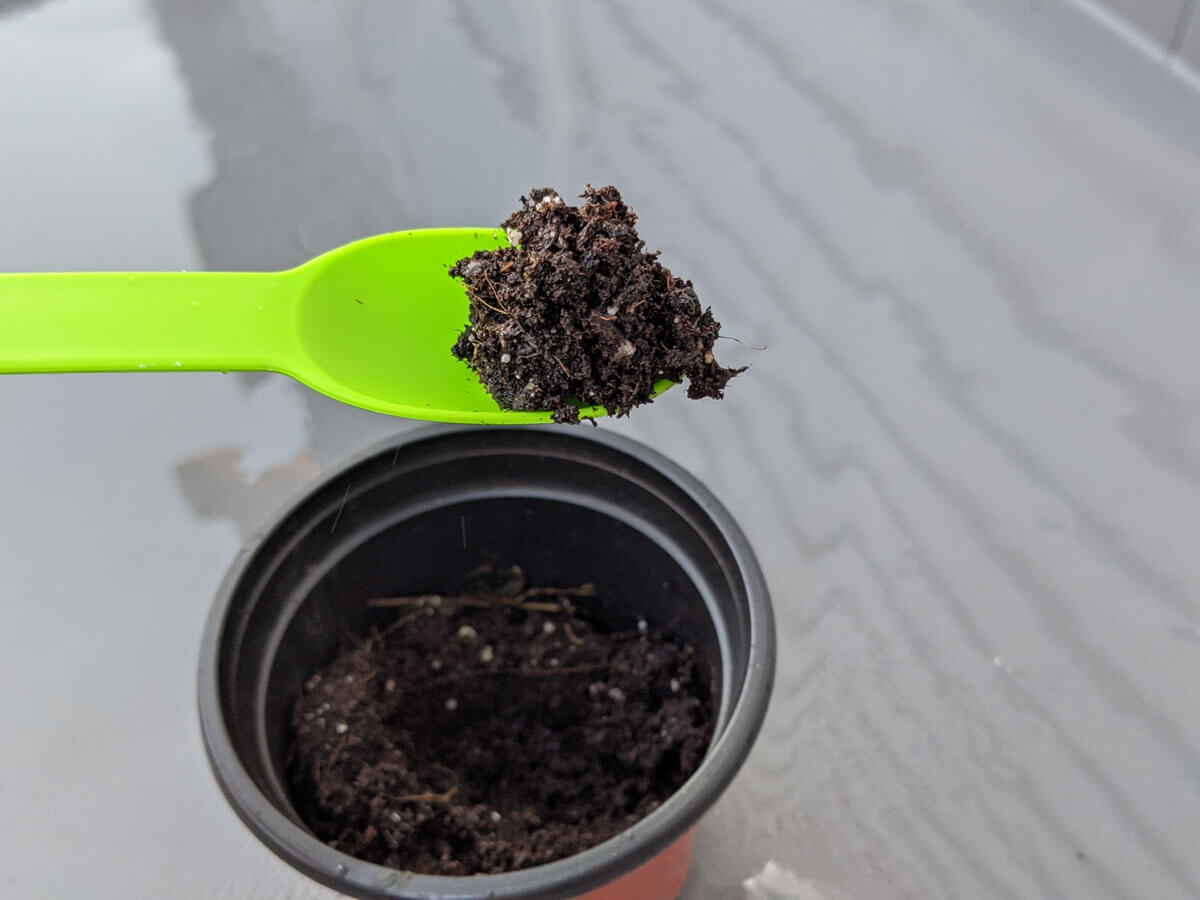 Benefits of Pro Mix Soil
I loved Pro Mix soil from the first time I tried it back in 2021. It is now my go-to potting mix for the foreseeable future.
In my opinion, these are the best benefits of Pro Mix Potting Soil:
Clean – From the first time using it, Pro Mix Potting Soil just felt cleaner and higher quality than any other potting mix I've used to date. The mix just didn't feel as dirty as traditional potting soil.

Affordable – The bag of Pro Mix ended up costing me about 40% less than the equivalent amount of Miracle Gro Potting Mix. The 2cu ft value pack saves money and includes a LOT of potting mix!

Compressed – Two cubic feet of potting mix fit into that bag of Pro Mix! It's packed in tight to take up less space. The compressed potting soil limits packaging, resulting in 2x less bags per package.

Convenient Package – The convenient packaging has a sturdy handle and a boxy shape that fits well in storage when not in use. The Pro Mix bag also holds its form after opening, keeping your garage and other spaces neat.

No Gnats – To my pure delight, I didn't notice any fungus gnats, fruit flies, or other pests emerging from the soil. It's been amazing, to say the least.

Recyclable Bag – It's always great to see a company making an effort to a greener lifestyle!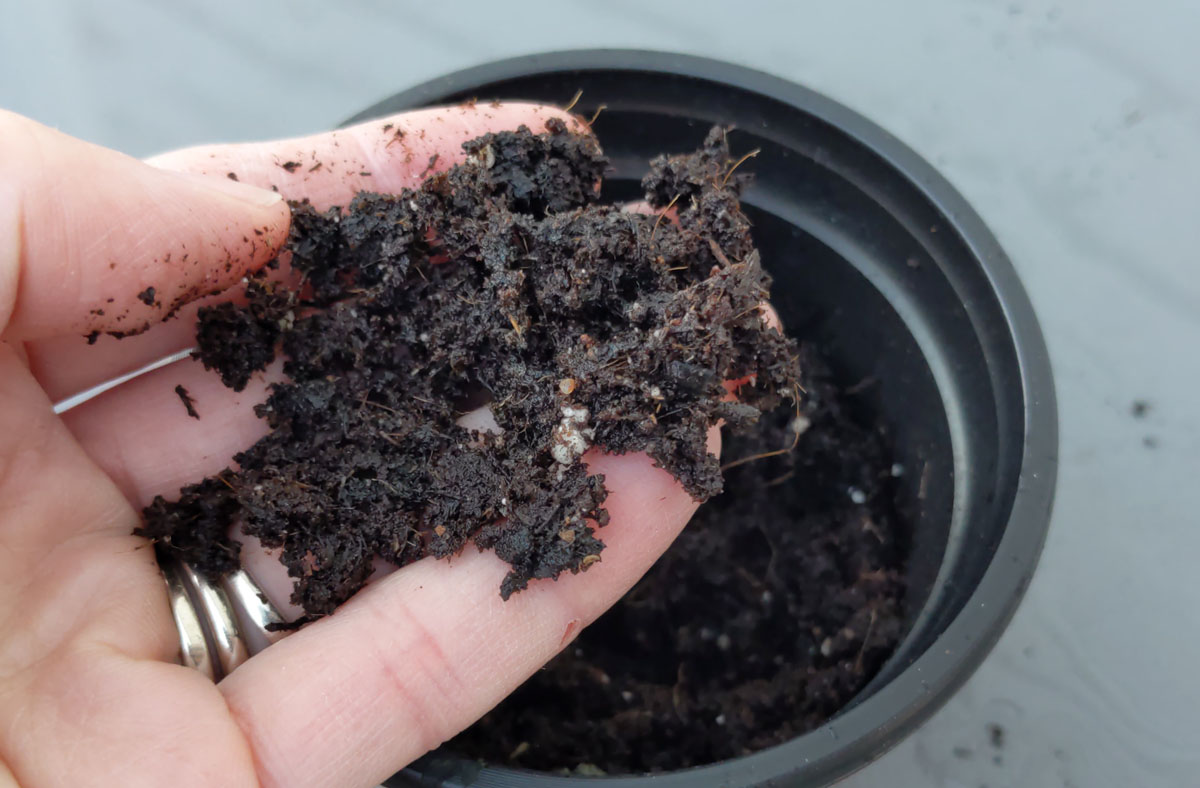 Where to Buy Pro Mix
I purchased Pro Mix Moisture Potting Mix (with the dark pink label) and also the organic mix (with the yellow label) at the Pottstown Walmart two or three times now. I also buy it at the Bechtelsville Walmart, or another local Walmart.
Sometimes it goes out of stock if you wait too long. It is difficult to find during the off-season (late fall, winter). So my best personal advice is to plan ahead and buy an extra bag to have on hand.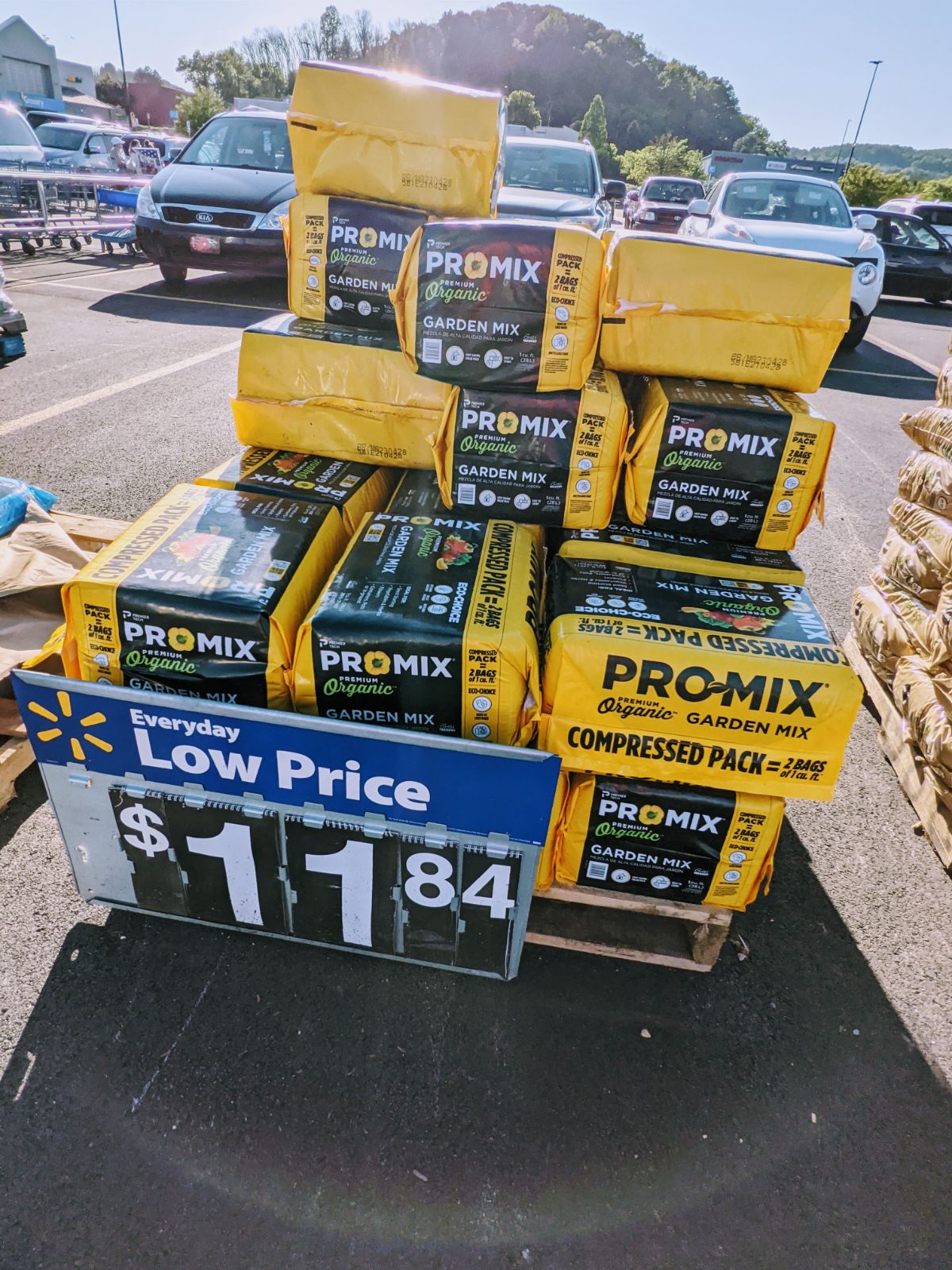 You can also check your local hardware or home and garden stores, like Home Depot and Lowe's, as well as Amazon.com. If you go to ProMixGardening.com, you can also search for a store near you.
Pro Mix Soil Video Review
Pro Mix Potting Soil vs. Miracle Gro Potting Soil
In my experience comparing Pro Mix Potting Soil vs. Miracle Gro Potting Mix, I found Pro Mix to be the superior product. For years I've used Miracle Gro potting soil and I will continue to use it here and there. As far as indoor gardening and seed starting, though, I will rely on Pro Mix as long as it's available.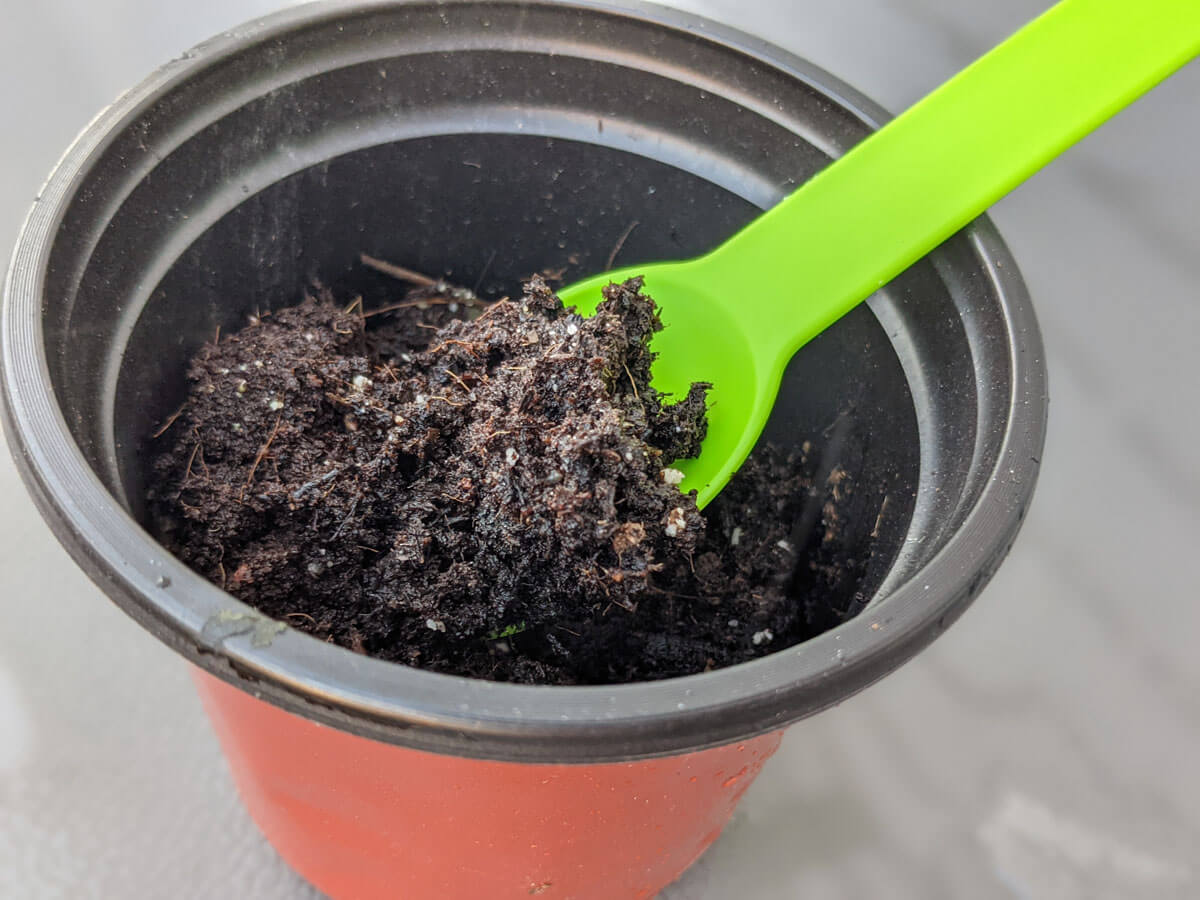 Here's the breakdown of Pro Mix vs. Miracle Gro potting soils:
Cheaper – Pro Mix wins this category as the 2 cubic foot bag of compressed soil was only $12.88 at Walmart. Looking at Lowes or Home Depot, I've seen the same about of Miracle Gro mix for close to $20.

Better Quality – I enjoyed the texture, composition, and cleanliness of using Pro Mix potting mix far better than the Miracle Gro mix. As I write this, gardening season is currently over here in PA Zone 6b, but I can't wait for seed starting to run my fingers through the mix as I plant tons of seeds all over again.

Value – I feel that the amount of Pro Mix provided in the compressed packaging is very fair for the cost and happily continue to be a repeat customer for this product. When Miracle Gro potting mix goes on sale, I will happily still buy it for my outdoor garden beds and containers.

Purity – When comparing Miracle Gro potting mix to Pro Mix potting soil, I felt the contents of both seemed to have good purity. However, I liked the look and feel of Promix better and also found less trouble with soil gnats (fungus gnats?). Promix may also be a good option if you are trying to avoid fertilizers already being included.
Sometimes I struggle with maintaining proper moisture for young seedlings. I don't think I had as much trouble this year using the Pro Mix Moisture potting mix, but I'll try it again for next growing season and report back.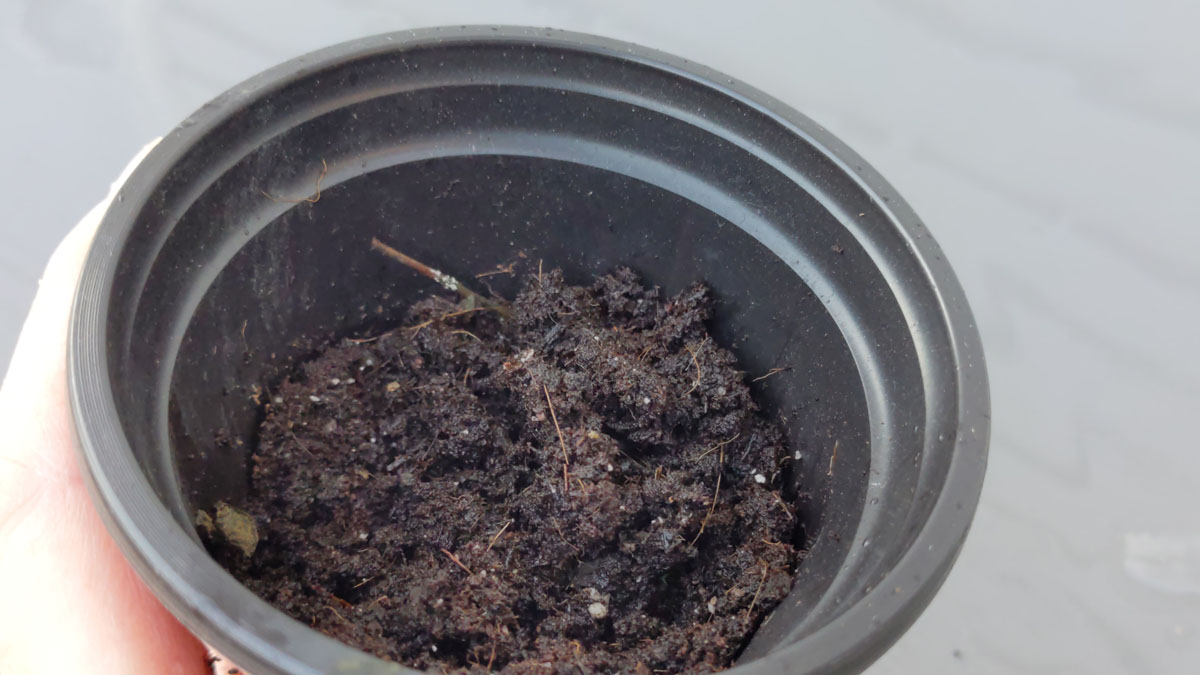 So Which Is It?!
Truthfully, I do like both brands and would happily use either in seed starting, filling flower pots or containers, and amending outdoor raised beds as needed.
Both companies offer quality products, and it was a nice change trying a previously unknown, new brand and product.
However, if I had to pick just one, I'd buy ProMix soil again and again. I would also be sure to fertilize my plants as needed or give seedlings some nutrients when appropriate.
Disclaimer: I am NOT compensated by Pro Mix nor do I have any relationship with the brand or its company. I am just a happy consumer. 🙂
Favorite Uses
Personally, I love the moisture mix for plant propagation. I successfully rooted a fig cutting in soil using the Pro Mix moisture mix.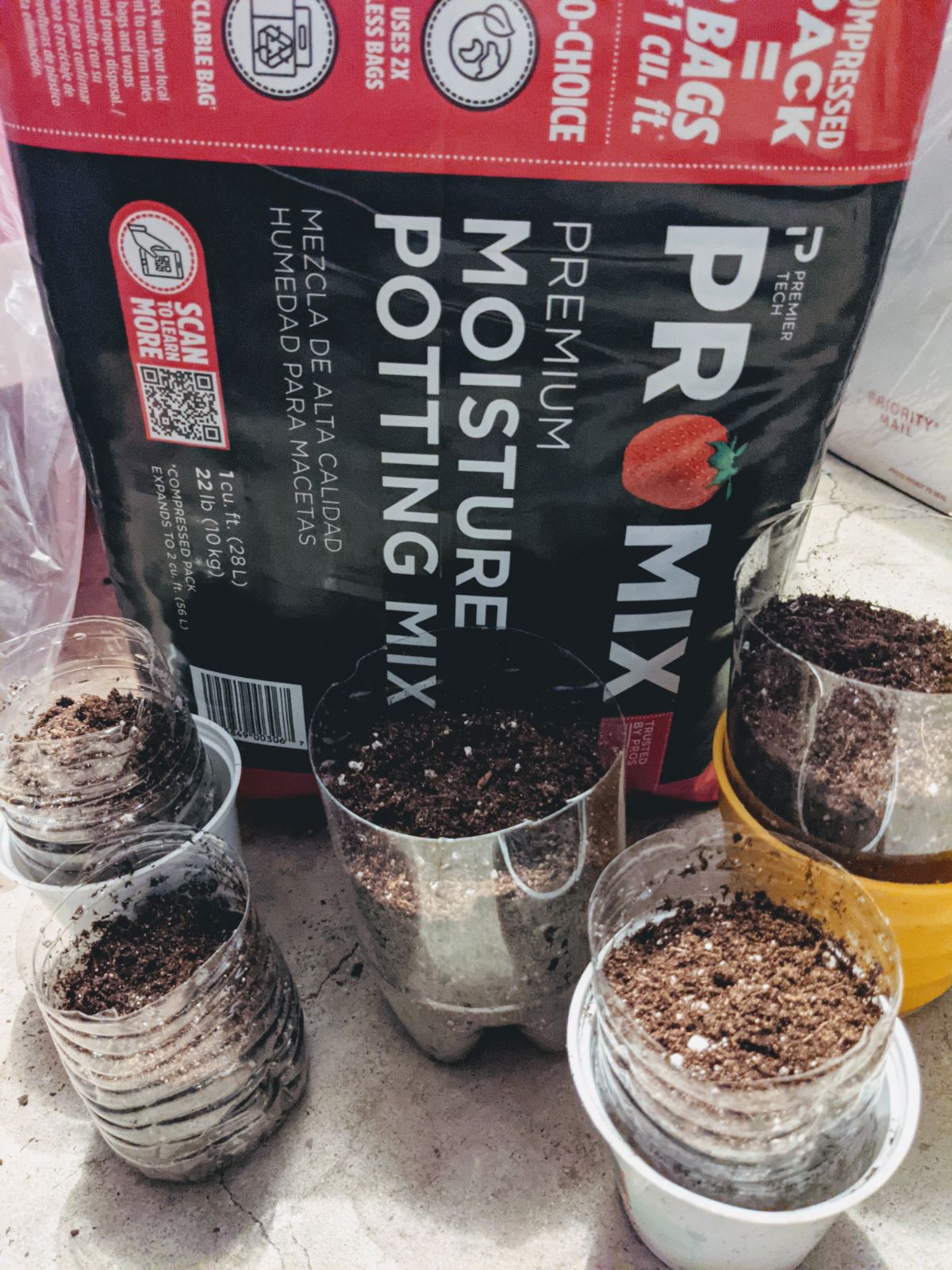 FAQ
Pro Mix Reviews
If you would like to see what other people are saying about Pro Mix, I think that's a great way to discover if it's right for you and your gardens.
Check out these Pro Mix reviews I've rounded up to help you learn even more about this product:
Pro Mix Reviews for Premium Organic Garden Mix (Yellow bag)
Reviews for Pro Mix Premium Moisture Potting Mix (Pink bag)
You can also check Amazon for reviews on Pro Mix products like PRO-MIX Premium Organic Vegetable & Herb Mix (2 cu. ft.) Promix Soil. (Learn more about it or buy it here.)
Our website features affiliate links to products that we personally believe in. If you make a purchase from a link on our site, we may earn a small commission at no cost to you. Thank you! This helps our girls chase their garden dreams! Thanks for your support. (View full affiliate disclaimer at the end of the page.)
Again, I buy my Pro Mix soil at Walmart because it's convenient with curbside pickup and it's the cheapest in my area. Your mileage may vary so see where you can find Pro Mix near you and compare costs!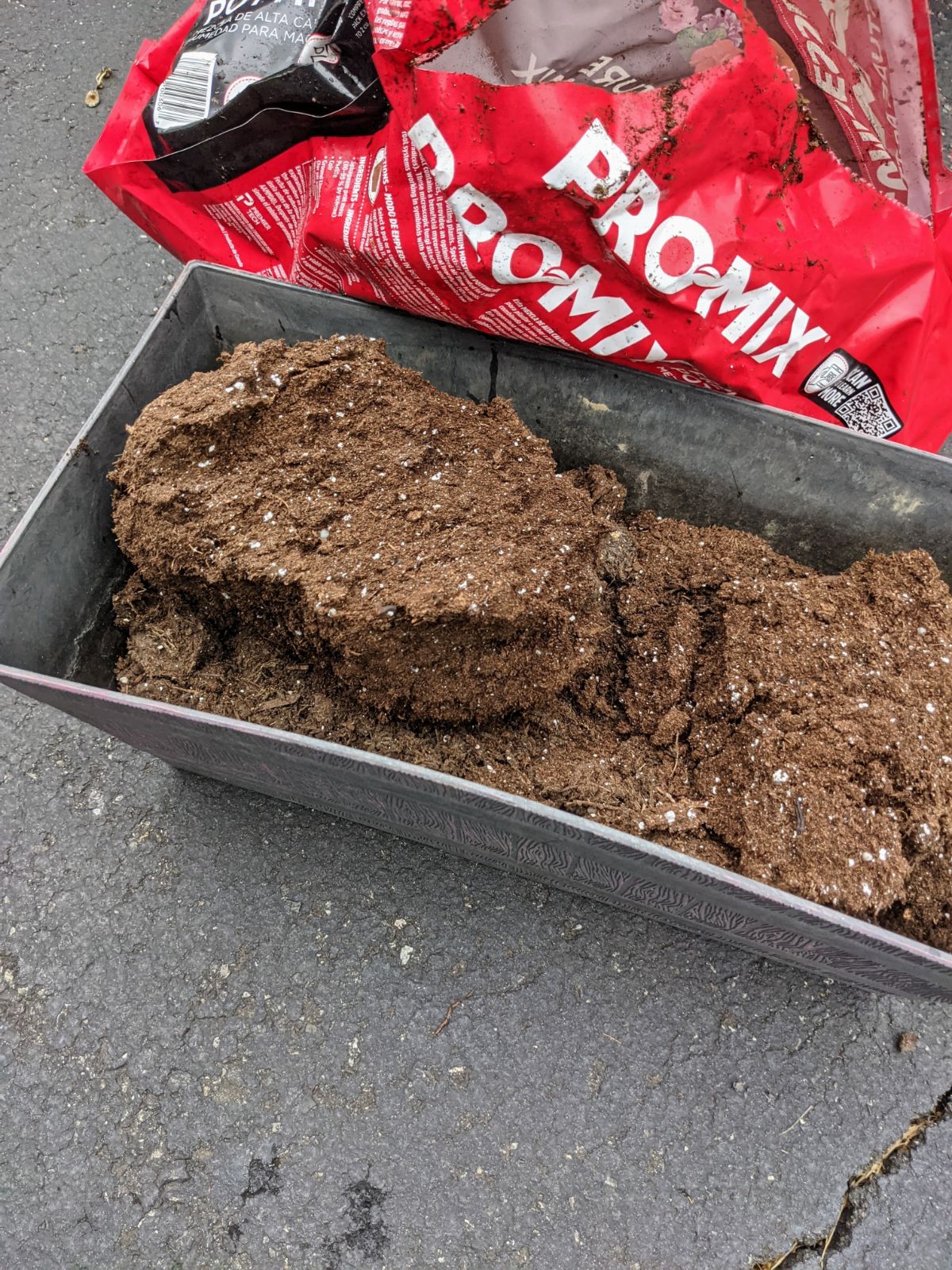 Conclusion: Pro Mix Is an Awesome Compressed Potting Soil!
In case you skipped ahead to the ending, here it is in black and white – I love Pro Mix soil! I definitely recommend it and I buy it every year.
It's as "clean" feeling as I think soil can be. No problems with gnats. Plants do well. Seedlings start out great.
No complaints here!
What's your favorite potting mix? Have you tried the comparison of Miracle Gro potting soil vs. Pro Mix potting soil?
Do you have any other feedback or stories to share about this compressed potting mix option?
Shout out in the comments below so we can track everyone's favorite brand and experiences!
Happy Gardening!
12.14.21 – Edited to add video and update spelling of Miracle Gro.
04.20.23 – Updated to improve spacing, made images full size, and added FAQ. Added reviews section with links, new photos, and a heading for conclusion. Republished from original date Nov. 15, 2021.