17 Plants Associated with Christmas for a Festive Winter
Where we live, outdoor gardening doesn't last all year long. For that reason, I especially love seeing the arrangements and potted plants for all seasons. With that in mind, here are 17 popular plants associated with Christmas to add another festive touch to your holidays.
Different flowers and plants bring their own unique benefits to the ambiance and aesthetics of the season. These Christmas-themed plants and flowers offer timeless scents and visual appeal for the holidays.
During winter and the holiday season, consider brightening up your home with any of these plants associated with Christmas.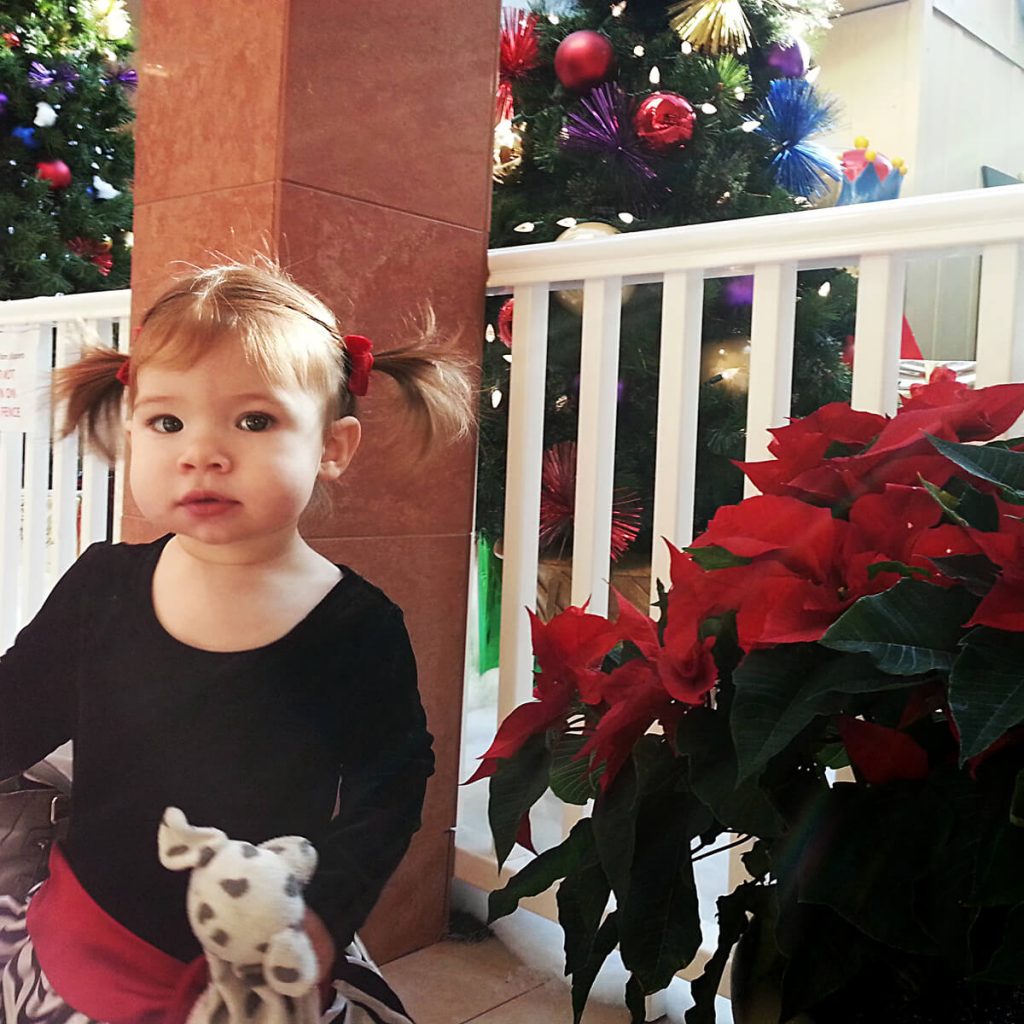 But first, we'll get into a bit of holiday plant history!
What are some plants associated with Christmas?
Traditionally, poinsettias, holly, mistletoe, and amaryllis continue to be some of the most common flowers and plants associated with Christmas. Evergreens and other unique flowers, shrubs, and plants improve the festive atmosphere at Christmastime. These flowers and plants add color and holiday charm to your home's interior.
What is the symbolism of the poinsettia with Christmas?
Poinsettias are a sign of community and goodwill. The poinsettia's star shape symbolizes the Star of Bethlehem, a meaningful icon for Christmas. Popular as a Christmas color, the red hue of poinsettias signifies the blood of Christ during his crucifixion.
How did the poinsettia become associated with Christmas?
As legend has it, a girl in 16th century Mexico had no money nor a gift for baby Jesus. Inspired by an angel, she brought roadside weeds that she'd picked to the altar and they miraculously burst into beautiful red flowers (poinsettias).
This is the origin of how they got their Spanish name: Flores de Noche Buena (Flowers of the Holy Night).
Franciscan friars in Mexico as early as the 17th century may also have been some of the first to prize poinsettias as a Christmas flower. The friars placed the poinsettias in their nativity for Fiesta of Santa Pesebre.
These traditional holiday plants came to the United States on the whim of Minister to Mexico, Joel Roberts Poinsett, who propagated poinsettias in his greenhouses and shared them with friends and family.
From there, others began to cultivate poinsettias. They grew in popularity as a mainstay flower of Christmas.
(Source – "Why Do We Have Poinsettias?" University of Vermont Department of Plant and Soil Science)
Where are poinsettias from?
Originally called "cuetlaxochitl," poinsettias originally served as a dye crop and medicinal flower in Mexico, tended by the Aztecs.
What are 3 evergreens associated with Christmas?
Evergreens allegedly symbolize everlasting life with God. Pine, spruce, and Douglas fir trees are three evergreens associated with Christmas. Fir trees served as some of the first Christmas trees. Some folks even cared for evergreens planted in boxes indoors over the winter.
(Source: "How did evergreen trees become a symbol for Christmas?" Michigan State MSU Extension)
Now that you know some of the background on a few important plants associated with Christmas, let's dig deeper into the list!
Here are 17 popular Christmas plants, flowers, and trees to enjoy and consider for a festive holiday season.
1. Poinsettias
Bedecked in the true colors of Christmas, it's hard to go wrong with poinsettias at Christmastime. Poinsettias add a brilliant pop of color and festive foliage that works well in any home décor scenario. Smaller potted poinsettias would make lovely centerpieces, especially.
By the way, poinsettias tend to get a bad reputation as far as whether they are poisonous to pets. According to experts at the Purdue University Plant and Pest Diagnostic Laboratory of the College of Agriculture, these holiday favorites are only mildly toxic to dogs and cats.
2. Amaryllis
Popular to grow from bulb form and often sold as gifts, amaryllis is another popular Christmas flower. Full blossoms in red or white match the magnificent color scheme of the season. Meanwhile, green stalks complete the look.
3. Mistletoe
Around the holidays, mistletoe symbolizes love, friendship, and good luck. Of course, mistletoe is best known for its Christmas kiss tradition. If a couple stands under the mistletoe, legend has it they can steal a kiss. Refusing such a kiss under the mistletoe surely delivers bad luck. The earliest mention of kissing under the mistletoe is believed to be from 1784 in a song. (Source: TIME: "Here's why people kiss under the mistletoe at Christmas")
The really interesting thing about mistletoe is that it has rather sticky seeds that stick to tree branches and grow there, feeding off the trees instead of planting in soil.
4. Holly
As a symbol of Christmas, holly plants symbolize eternal life as holly remains evergreen. According to beliefs held in Christianity, the leaves represent the crown of thorns while the red holly berries allude to the blood of Christ. All of this reminds us that God gave his only son to save humanity.
5. Bayberry
One of the most memorable scents of Christmas for me, I'll forever associated the fragrance of bayberry candles with Christmastime. Bayberry itself is a sizable evergreen shrub associated with the holidays.
Legend has it that the burning of bayberry candles ushers in blessings and abundance for the New Year ahead. Just be sure you are burning bayberry candles on Christmas Eve and New Year's Eve!
6. Christmas Cactus
Also known as Schlumbergera, Christmas cactus is so named for its tendency to bloom during the Christmas holiday! You'll also find Easter cactus and likely Thanksgiving cactus.
Truth be told, my dad gave my best friend and me two of his Christmas cactus plants that he'd raised himself. Hers is blooming hot pink right now as I type this, and mine isn't far behind. It seems we have received the Halloween cactus! Hah!
7. Christmas Rose (Helleborus Niger)
Oft called Christmas rose or Lenten rose, Helleborus Niger is an evergreen perennial that blooms around the holidays. Known for its showy winter blooms, this plant is hardy from zones 3 through 8.
Old lore suggested that the Helleborus Niger Christmas rose grew forth from the snow when a little girl had no gift for Baby Jesus in Bethlehem. You may find Christmas roses in white, purple, or red hues.
According to the Penn State Extension, Hellebores typically bloom in our area, zone 6b, from January or February until April or May. What a way to jump start the flower garden!
8. Paperwhites Narcissus
Delicate white blooms look almost as though expert paper crafters snipped or folded these perfect designs. You can create beautiful Christmas arrangements with Narcissus Paperwhites, leveraging only a vase with water and pebbles.
As part of the daffodil family, paperwhite narcissus bulbs look lovely in full bloom, which typically takes about four weeks to force. Paperwhites are associated with Christmas due to their easy care and ability to force blooms indoors during the winter.
9. Cyclamen
Spikes of vivid blooms above leafy, rich green foliage conjure all the colors of Christmas. Cyclamen can bloom repeatedly during the coldest months of the year when grown as an easy holiday houseplant. This Christmas plant boasts heart-shaped leaves and gorgeous blossoms, symbolizing love and a devoted heart.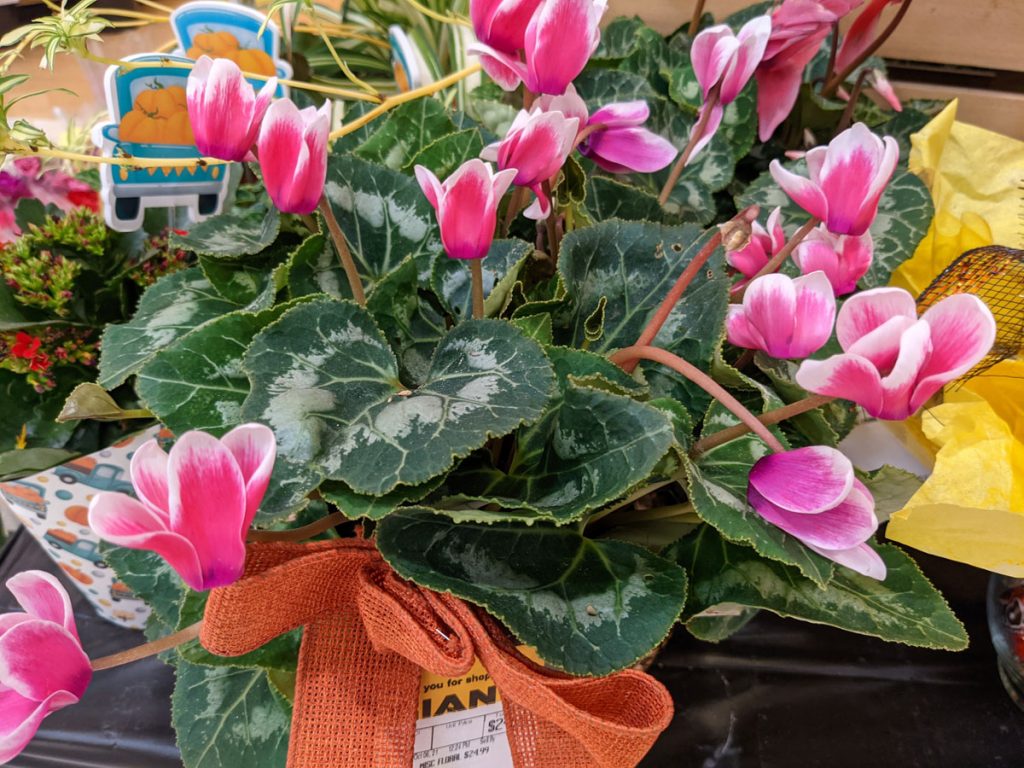 10. Christmas Cheer Azalea
A mini potted azalea adds a festive touch to any holiday tabletop. The Christmas Cheer Azalea features bold red blooms that add a colorful pop to your indoor holiday décor. When spring breaks after the holidays, plant this Christmas shrub in the ground so you can enjoy the blossoms every spring going forward.
11. Radishes
La Noche de Rábanos, or Night of the Radishes occurs annually on December 23 and features magnificent and creatively carved radishes used as centerpieces. This event celebrates a long-standing tradition dating back to times when farmers in Oaxaca carved radishes to promote their businesses at the Christmas market.
Now, it is a competition dating back to its earliest beginnings in 1897, when the city made the contest official.
13. Winter-Blooming Orchids
Grown as glamorous houseplants, winter-blooming orchids can be some of the finest plants associated with Christmas, especially when given as gifts. More than a dozen different varieties of orchids that bloom in winter exist, giving you lots of choices to find the best flower for Christmas.
14. Cedar
Symbolizing strength, cedar trees make fine Christmas trees. In general, cedar wood brings a delightful, earthy aroma to the home. The Eastern red cedar tends to be a popular choice among cedar species.
15. Spruce
One of the most popular trees associated with Christmas, the Colorado Blue Spruce (or blue spruce for short) is beloved as a Christmas tree. Believed to symbolize peace and protection, the spruce tree fits right in during the holidays.
The blue spruce tree has more of a teal or dusty teal coloring, making it unmistakable by one and all.
16. Douglas Fir / Balsam Fir
The Douglas Fir is another favorite holiday tree, accounting for more than 50% of all the Christmas trees grown throughout the country. (Source: ArborDay.org) The dense branches boast soft, green needles pointing in all directions and creating a lovely, full appearance for Christmas.
Rumor has it that the Balsam fir tree boasts the best "Christmas tree smell" due to its rich fragrance emanating from this festive tree.
17. Pine Tree
Some believe pine trees symbolize wisdom and longevity. Also, pines may carry quite a bit of that Christmas tree smell we all know and love. This evergreen is another great choice for trees and plants associated with Christmas. You can even find tiny tabletop sized pine trees!
Final Thoughts: Top Plants Associated with Christmas
When I was a child, the smell of Christmas for me was bayberry. My mom had a large red bayberry candle that always gave our boxes of decorations and ornaments the most amazing smell.
Now, I still consider other fragrances like evergreen, cinnamon, and warm vanilla holiday friendly as well. But, bayberry will always be the scent of Christmas for me.
What are your favorite plants associated with Christmas? Can you think of any I've missed?
Feel free to shout in the comments below – we always love hearing from you!
Happy Holidays!
By the way – if you love gardening and can't wait for spring, why not try a few winter gardening projects?!