Transplanting Milkweed Seedlings, Starts, & Reseeded Volunteers
Some gardeners say growing milkweed from seed can be a tricky process. Sometimes it's much quicker and easier when acquiring butterfly weed starter plants and then transplanting milkweed in the garden. This is the route I decided to take with butterfly weed and swamp milkweed, although I will try from seed another time.
I lucked into a plant swap with a local gardening mom and she gave me quite a few milkweed volunteers! I also bought a few plants at a great garden center.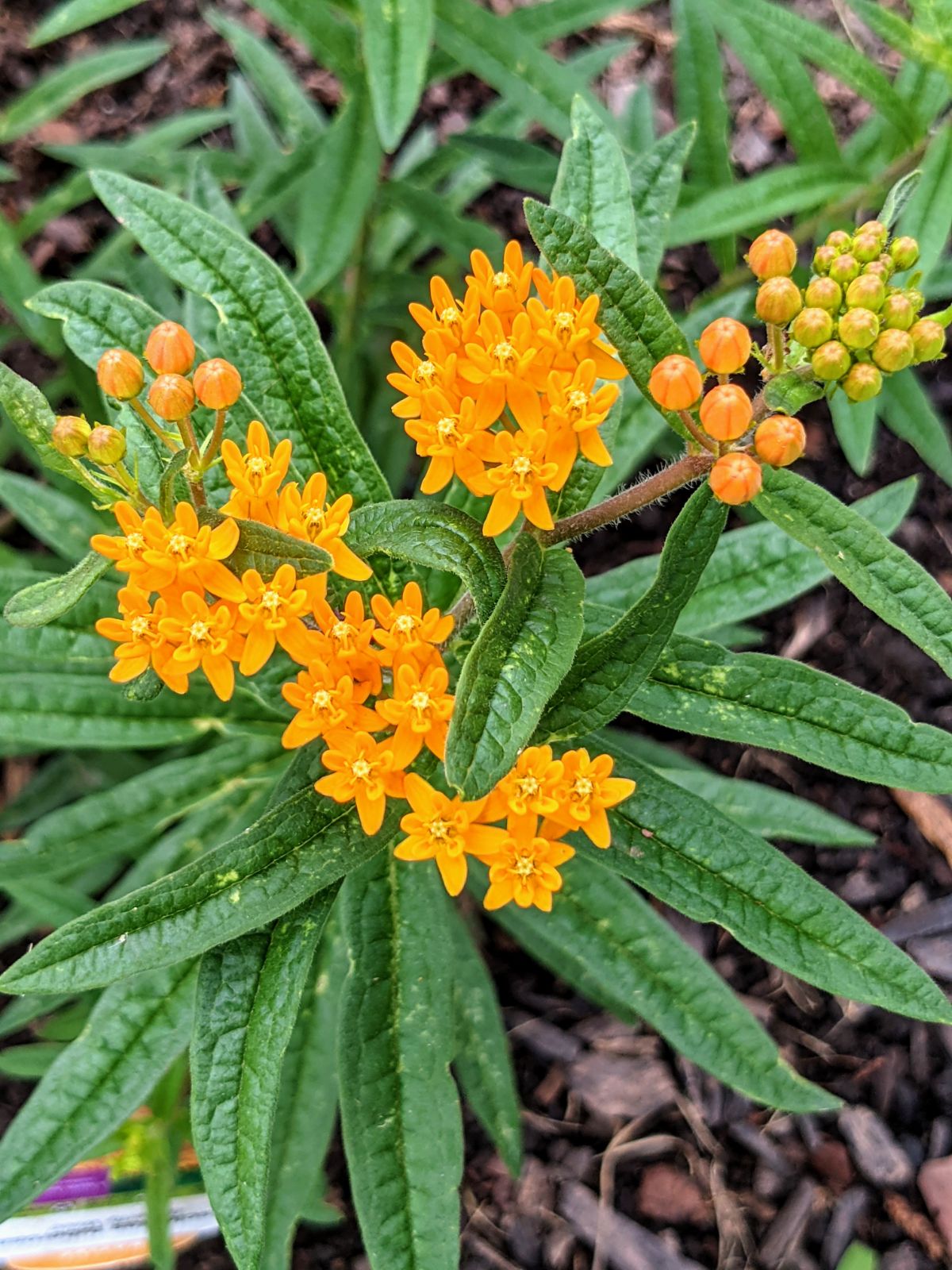 The young milkweed starter plants reseeded in the garden and the gardener graciously shared some with us. I told her how the girls already love seeing the black swallowtail butterflies in our garden, so milkweed is a natural next step!
Can you transplant milkweed?
Yes, you can transplant milkweed. Transplanting milkweed seedlings, nursery plants, or shared milkweed from a friend can help you to cultivate your own butterfly garden.
Can you dig up milkweed and replant?
Yes, it is possible to dig up milkweed and replant it elsewhere. If a milkweed reseeds itself, you can plant the babies elsewhere in the garden or share them with friends. You can even sell milkweed volunteers once they get large enough to successfully transplant.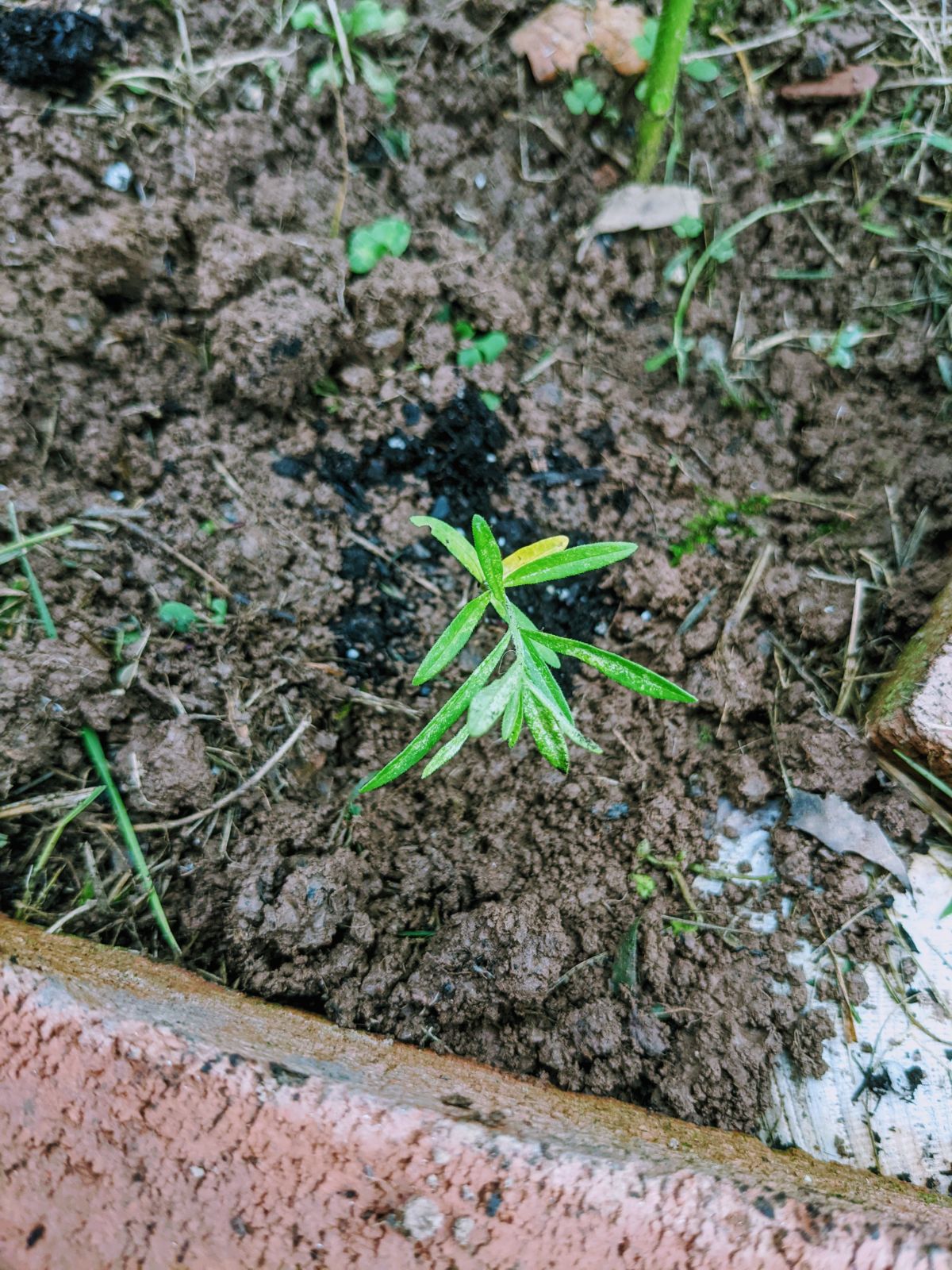 When is the best time for transplanting milkweed?
Knowing when to transplant milkweed depends on your climate and the maturity of the plants. The best time to transplant milkweed is generally during the cooler weather of springtime. However, you can also transplant milkweed seedlings in summer or fall.
Keep the heat and sun strength in mind. Make sure milkweed is hardened off and try to avoid moving plants that are flowering or going to seed.
How to Transplant Milkweed
Butterfly weed is pretty resilient when transplanted. First, choose a variety of milkweed that is suitable for your zone.
Discover how to replant milkweed to help the monarch butterfly population.
Plant from seed or acquire milkweed seedlings or reseeded volunteers.

Choose a planting site in your yard or garden.

Dig a hole that is at least as wide and deep as the container holding the milkweed.

Squeeze the bottom of the container to release the root ball and gently lift the plant out of the pot.



Transplant milkweed seedlings or starter plants into the planting hole, first making sure the soil surface and base of the plant are level. Backfill the hole if needed.

Refill the soil around the milkweed plant and pat it down.



Water the transplanted milkweed to help it acclimate to the new location.
Be sure to check butterfly weed daily for watering needs and signs of stress. Your milkweed transplants should grow tall and healthy in short time.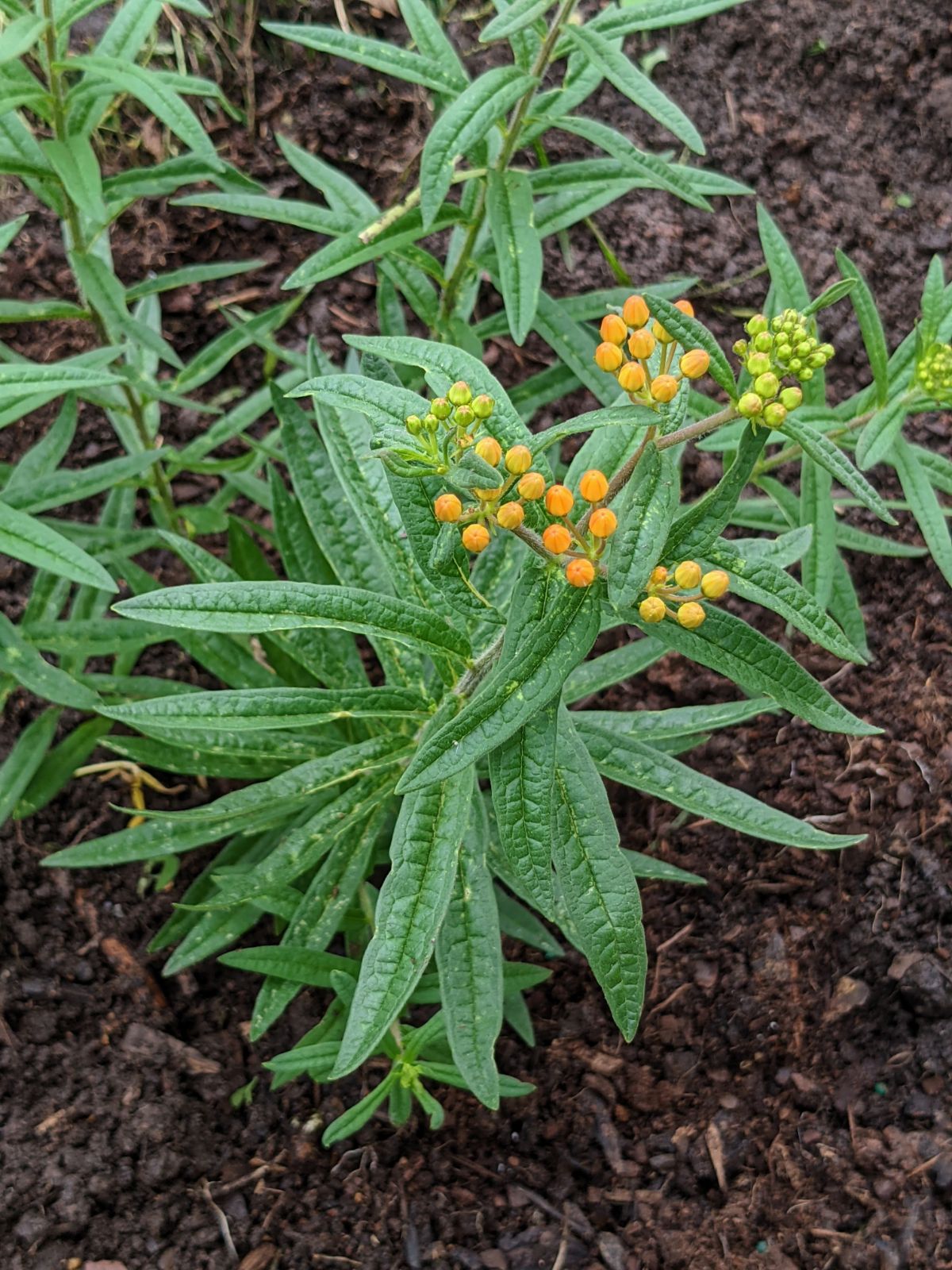 Replanting Swamp Milkweed
Transplanting swamp milkweed goes the same way as replanting butterfly weed starters or seedlings.
Simply follow the steps above to bring beautiful butterflies and native plants into your yard.
I'm so excited to see the showy pink blooms!
For now, we've got healthy starter plants in the ground.
Transplanting Common Milkweed Tips
Now that you know how to transplant milkweed, you can try a few tips to ensure the best chances of success.
In most cases, any kind of milkweed transplant goes smoothly and plants thrive as perennials for many years to come.
Keep these tips in mind for the most successful chances of an expanded milkweed patch.
Acclimate – Harden off milkweed seedlings before transplanting outside. If you grow from seed, this step is very important.

Ease in – When possible, choose a cool or cloudy day to transplant milkweed plants.

Watering – Water transplants immediately after planting to help limit stress.

Timing – Avoid transplanting milkweed when flowering or producing seed pods, if possible.
I am excited to be making a conscious effort to grow native plants in my garden. This is the start of something big!
Do you have your own milkweed patch or butterfly garden in your yard? Have you tried transplanting milkweed from the nursery, from seedlings, or from your own garden?
Feel free to chat with us in the comments below about all things milkweed – we love hearing from you!
Happy Gardening!