National Seed Swap Day – PLUS 8 Seed Trading Tips
National Seed Swap Day takes place on the last Saturday of January every year. It's a fantastic time to plan a seed swap, especially in colder climates like ours. We don't get to enjoy planting for at least another month or two!
Mark your calendar for Saturday, January 28 for National Seed Swap Day 2023. Spring gardening is now in sight and it's time to celebrate!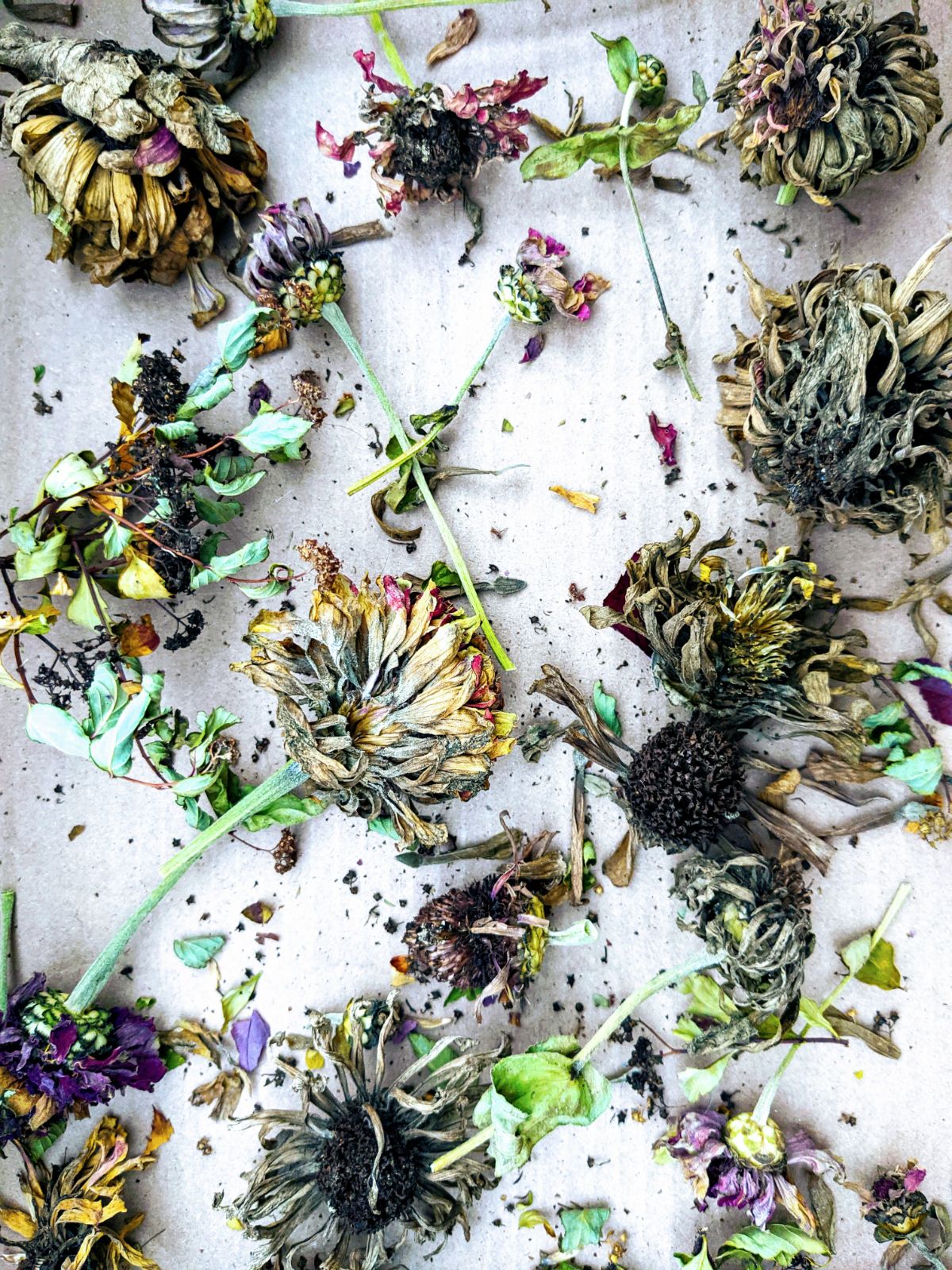 How to Celebrate National Seed Swap Day 2023
As an avid gardener and seed collector, I can only think of one way to celebrate National Seed Swap Day – trading seeds, of course!
But where do you find all the seed swaps?
1. Join Facebook Seed Swap Groups!
Some of my favorite seed swaps so far have been on Facebook. I've found so many kind gardeners who are very happy to share their seeds across the United States.
These are my favorite Seed Swap Groups on Facebook:
You can also find groups on Facebook for heirloom seed swap or other categories of seed swapping, selling, and more.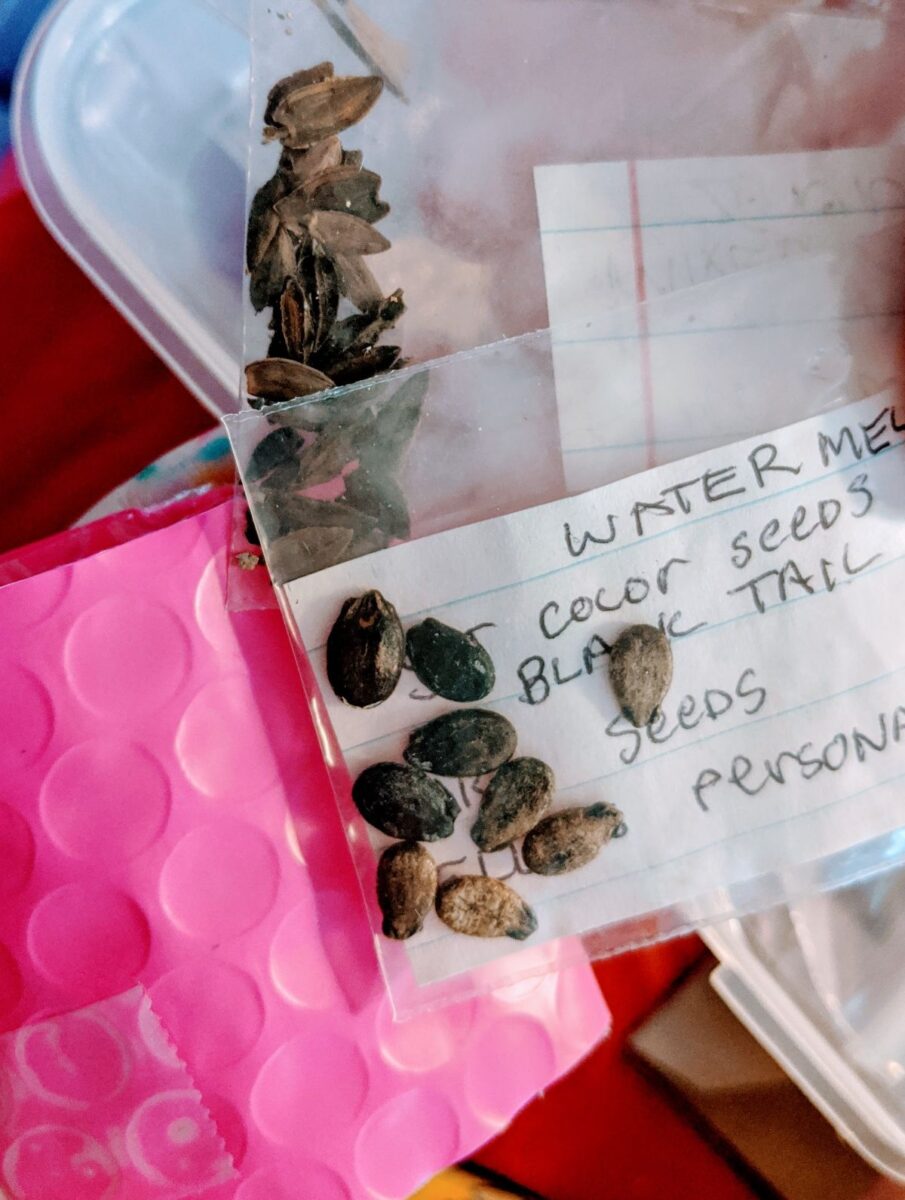 You can find local plant swap groups so you can swap cuttings, succulents, and plants as well. Some gardeners even swap handmade items in return for seeds!
2. Follow #SeedSwap Tags on Instagram.
I began working to get Bunny's Garden happily integrated in the Instagarden starting in 2020. In the process, I happily discovered one of the wonderful folks I follow on there hosts a "SeedWishWednesday" each week!
Be sure to follow @brambleberry_farmstead for access to the weekly Seed Wish Wednesday thread.
Don't miss the fun at Bunny's Garden on Instagram as well! Join us for Mystery Seeds Monday! You can post an offer for seeds you want to share with two clues about what they are – a seed riddle makes it extra fun. Claim some mystery seeds by commenting on an open offer. (You can follow our adventures and tips at @bunnysgardenblog.)
But actually, since you're here, and I appreciate that so much, you can use this direct link to get a head start! Check out my new series – Mystery Seeds Monday Seed Swap!
3. Check out the Reddit Seed Swap.
How exciting to find out about this great Seed Swap Reddit Style! Researching how to celebrate National Seed Swap Day in the United States led me to discover this amazing find.
Simply log into Reddit (or create an account) and head on over to r/seedswap. Take note that not everyone is from the same country, so you should ask before you arrange any swaps.
I just checked now and saw people willing to trade seeds, cuttings, and rooted plants! I am so excited that I just joined this group as well. It's going to be an amazing gardening season in 2022!
If you are looking to trade plants as well, you can find other subreddits to meet other gardeners. Try r/TakeaPlantLeaveaPlant where you can trade cuttings and rooted houseplants and more!
4. Browse through your NextDoor Neighbors and Community Pages.
Feelings of community and good will abound in online hubs like NextDoor.com. I've seen people finding pets, sharing good will, selling and donating unwanted items, and generally… being good neighbors!
Neighbors can be one of the best audiences for sharing plants and seeds! What fun to be able to walk next door, or down the street, to make the beauty of your garden contagious.
I actually created a NextDoor Gardening Group in my area. You can always do the same if you aren't finding one to join in yours!
Also, you can check out your Local Patch Community. You might find local gardening groups already in bloom!
5. Follow along with Gardening Blogs and YouTube.
It's no secret gardeners are very generous and love sharing! If you're going to find fun seed swaps on any blog, it's bound to be a gardening blog.
Follow your favorite gardening blogs on their social media. Sign up for their e-newsletters and follow their blog for the latest content.
Some YouTube channels even put out seed swaps and seed giveaways. You can subscribe so you're notified before each one goes off!
Once you're connected, you'll be sure to catch any Seed Swap events they put out into the world!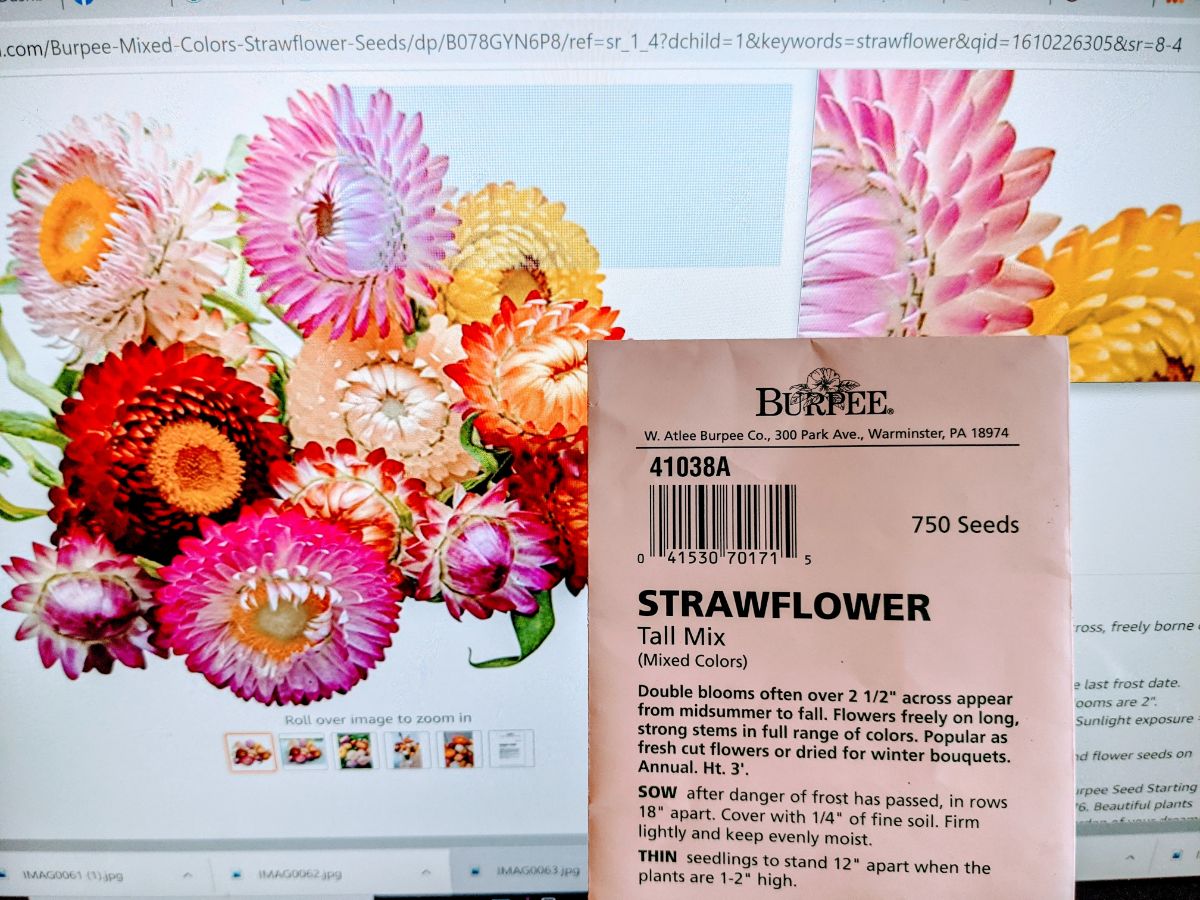 6. Start Your Own Seed Swap Group!
Does your area have a local gardening group? How about a plant and seed swap group? If not, you're perfectly suited to start one!
You've come here, after all, looking for great ways to swap seeds and celebrate National Seed Swap Day – what better way than creating your own group?!
If you DO create a seed swap group and it's open to the entire US, feel free to post it in a comment below since that's what this post is all about!
We'd love to follow your adventures and help you grow!
7. Swap Seeds within Your Family.
If your kids garden, or your grandchildren – or even your parents or grandparents – it can be a wonderful experience to share those special seeds!
Swapping seeds within the family adds a precious layer of heartwarming sentiment. If only I had some of my grandfather's tomato seeds!
Or cuttings from my other grandfather's roses!
It would be such a nice tribute to continue generations in the garden.
8. Play Seed Swap Games on Facebook and Instagram.
Seed swap games are huge right now! Each swapping game has its own rules to keep things organized and fair for everyone involved.
Also, look out for weekly wishes on social media gardening groups and profiles. The comment section is like a regular hangout where you go to see your distant gardening friends each week. 🙂
A couple games and wishes to check out:
Seed Swap Unboxing Fun with the Family
When your seed swaps start arriving in the mail, have fun unboxing them with your kids!
After seeing how excited my girls got during our seed swaps back in 2020, we decided to make an unboxing video for our gardening adventures. It's pretty exciting to see what you get in a mystery pack of seeds in the mail!
Seed mail *IS* the best mail, after all!
So, here's our first attempt at an unboxing video as a bit of garden therapy to stretch us through until spring arrives.
Seed Swap Unboxing Preview
Gardening opens up a wide world of wonder for young growers, too, like my daughters, Bunny & Little Bear, who explore the rewards of their earliest efforts in seed swapping in this video. The girls – particularly big sis – traded custom seed saving envelopes for seeds to plant in their garden this year. Thanks to the generosity of wonderful gardeners across the United States, we have still more seeds to enjoy planting next season. (Now we just need a bigger backyard!)
This seed swap unboxing video is our very first one we've made. It offers a quick glimpse into the dynamic relationships between gardeners, particularly experienced growers sharing and trading to help inspire the next generation of gardeners. ❤︎
For Newbies:
If you are new to seed swapping, here are some helpful tips for a successful swap:
Protect – Bubble wrap, cut-up Amazon envelopes, or sometimes a piece of cardboard can help ensure safe arrival. Also, tape the envelope closed to keep seeds from spilling out.

Measure – Keep seed swap envelopes to no more than ¼ inch thickness. Otherwise upgrade to a bubble mailer or box instead of a standard envelope.

Confirm Postage – A kitchen scale is handy for weighing mail to make sure you have enough postage. Sometimes extra postage is required.

Save on Shipping – Use a shipping service like PirateShip.com for better rates when sending padded envelopes and packages. You can even ship your swaps without leaving home!

FAQ:
Seed Swaps for the Win!
Now that you're into seed swapping, have fun saving seeds from your own garden, too! It's truly an amazing feeling to share the beauty and favorite crops you grow with other gardeners across the country.
Resources:
If you liked our video, please subscribe and also follow us on our Facebook page! You might also enjoy our Seed Swap Google Web Story.
By the way, if you are looking for seed swaps, you might also be interested in my other post, Need Seeds! Cheap Garden Seeds.
And if you're ready to participate in a big seed swap, be sure to check out the guide on How to Mail a Package without Going to the Post Office.
Are you growing anything special from your family? Please tell us in the comments below – I love great gardening stories!
Remember, with the right group, ANY day can be an awesome Seed Swap Day!
Also, if you know other gardeners who would enjoy celebrating National Seed Swap Day 2023 – or swapping seeds anytime – please share the love!
12.28.21 – Edited to update the date for National Seed Swap Day 2022.
12.12.22 – Updated the date for 2023.
01.19.23 – Consolidated with Seed Swap Unboxing post and 301'd to this one. Updated images. Added FAQs and Schema.