Lavender Companion Plants: Vegetables, Flowers & Herbs
Ah, the intoxicating scent of lavender! I love it in all kinds of beauty and health products, and now I'm trying to grow lavender in the garden. I started looking for lavender companion plants to give my lavender garden the best chance of success.
Perhaps I'm off base, but I swear I've heard through the grapevine that lavender can be temperamental to establish, at least here in Pennsylvania. I'm a little intimidated, but still hopeful. To be honest, it's giving me flashbacks of my African violet that I had back in college. [covering eyes] Yep. Moving on…
I am hoping for better luck growing lavender! For that reason, I'm so focused on doing all that I can to get these plants started off on the right foot—er, root.
Keep reading to find some good plants to pair with lavender!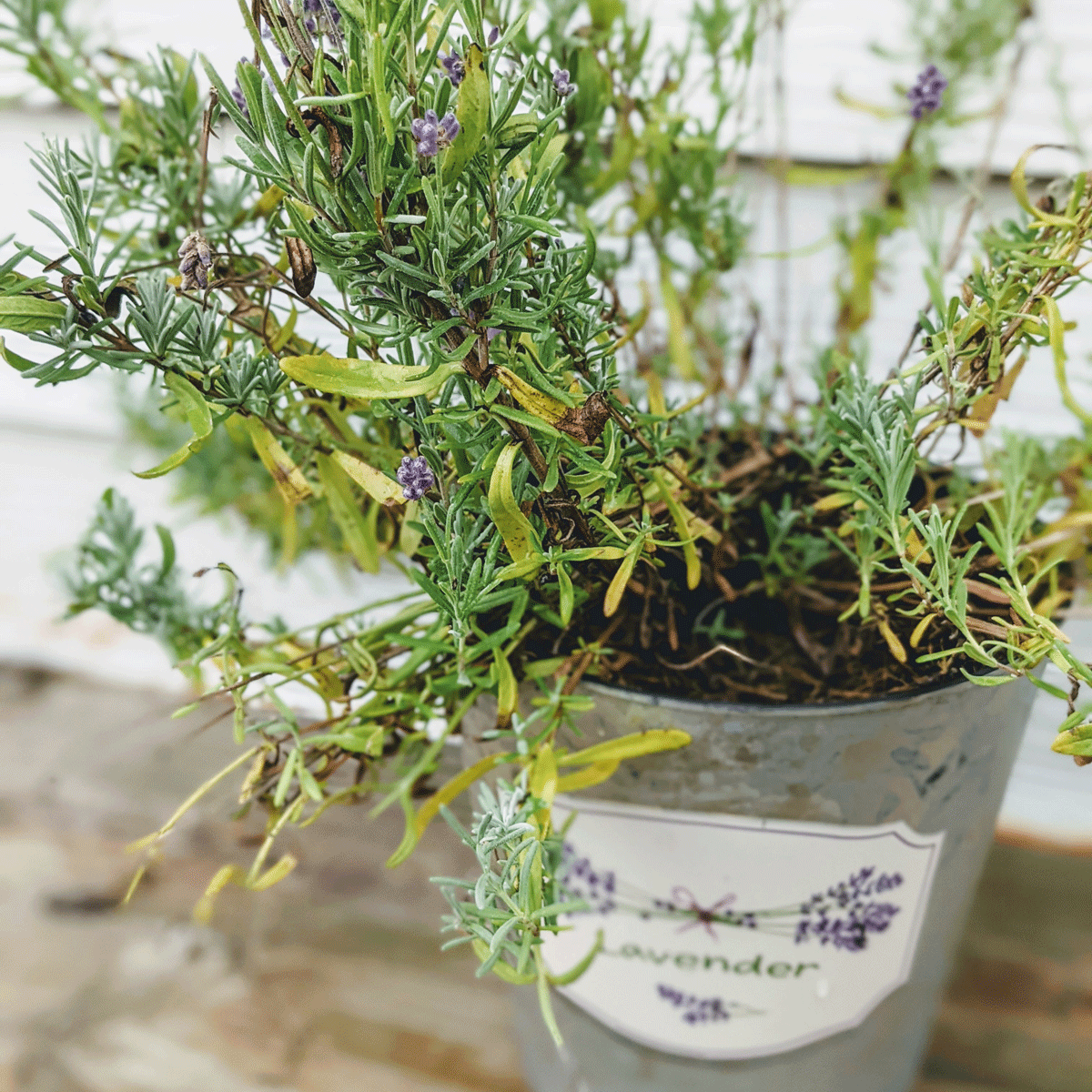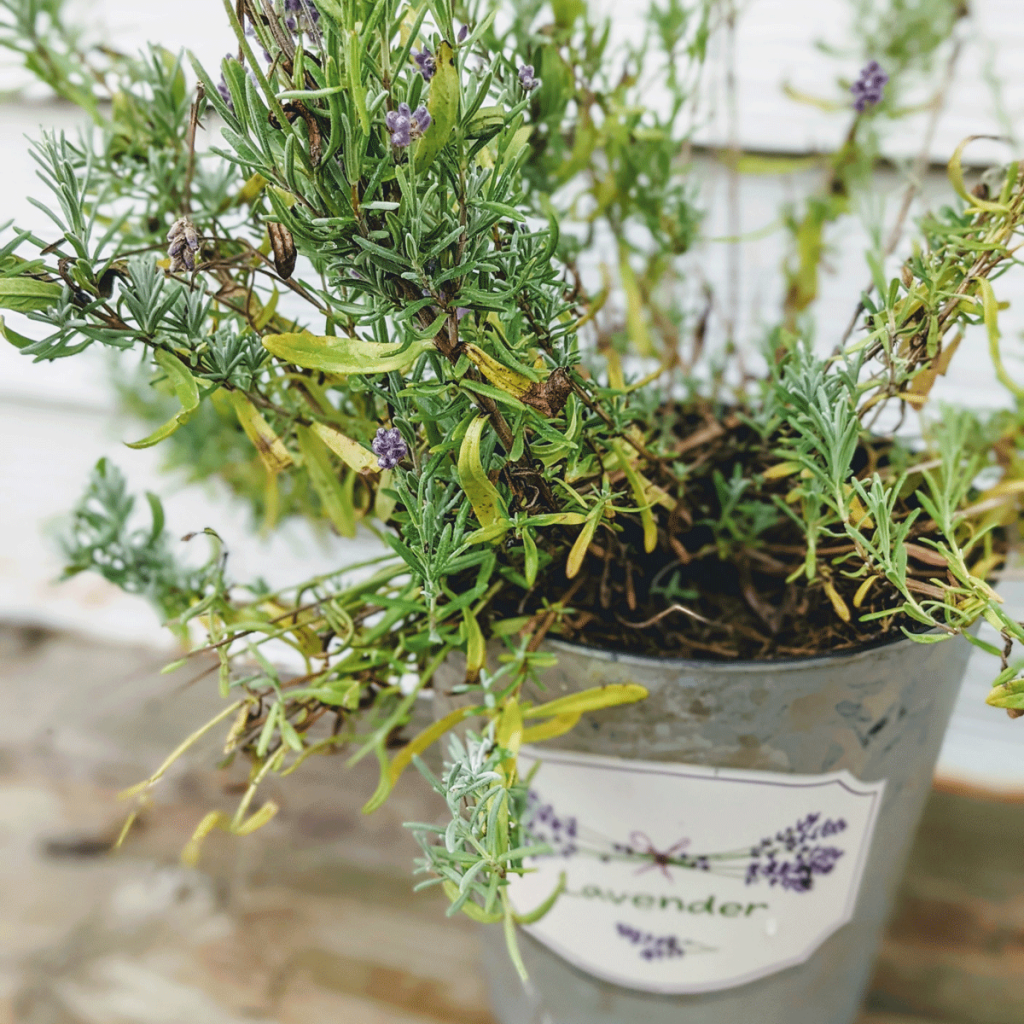 What is lavender?
Lavender is a perennial herb that's prized for its delightfully calming scent as well as numerous potential health and beauty benefits. Native to the Mediterranean region, lavender is part of the Lamiaceae, or mint family. The scientific name of lavender is Lavandula.
Is lavender a flower or an herb?
Lavender is technically a perennial herb, but many people love lavender for its floral qualities and uses. Much like calendula and chamomile, lavender is an herb that produces beautiful flowers beyond its uses in aromatherapy, health, and beauty treatments.
What plants are related to lavender?
Lavender is related to other plants in the mint family, including rosemary, oregano, sage, thyme, and basil, bee balm, and others. Salvias are also part of the mint family and closely related to lavenders.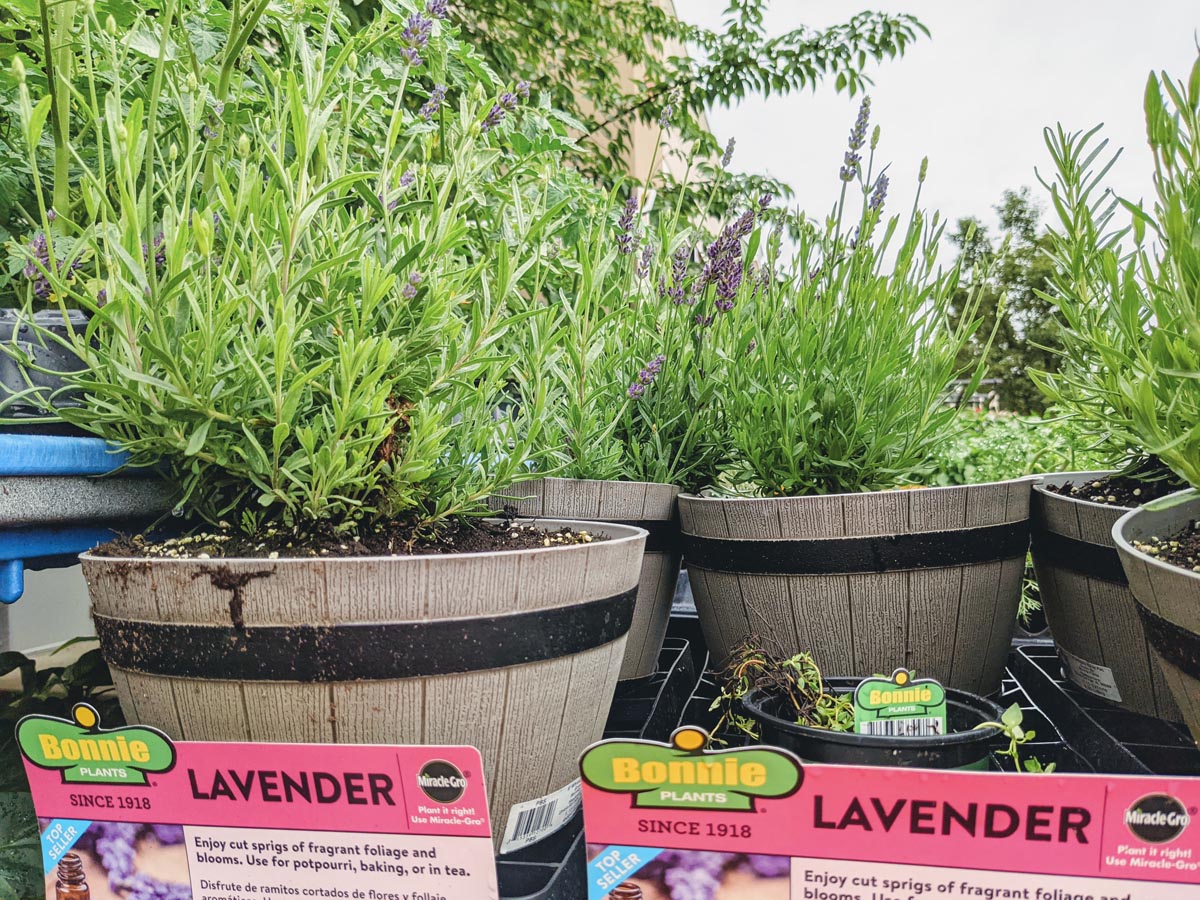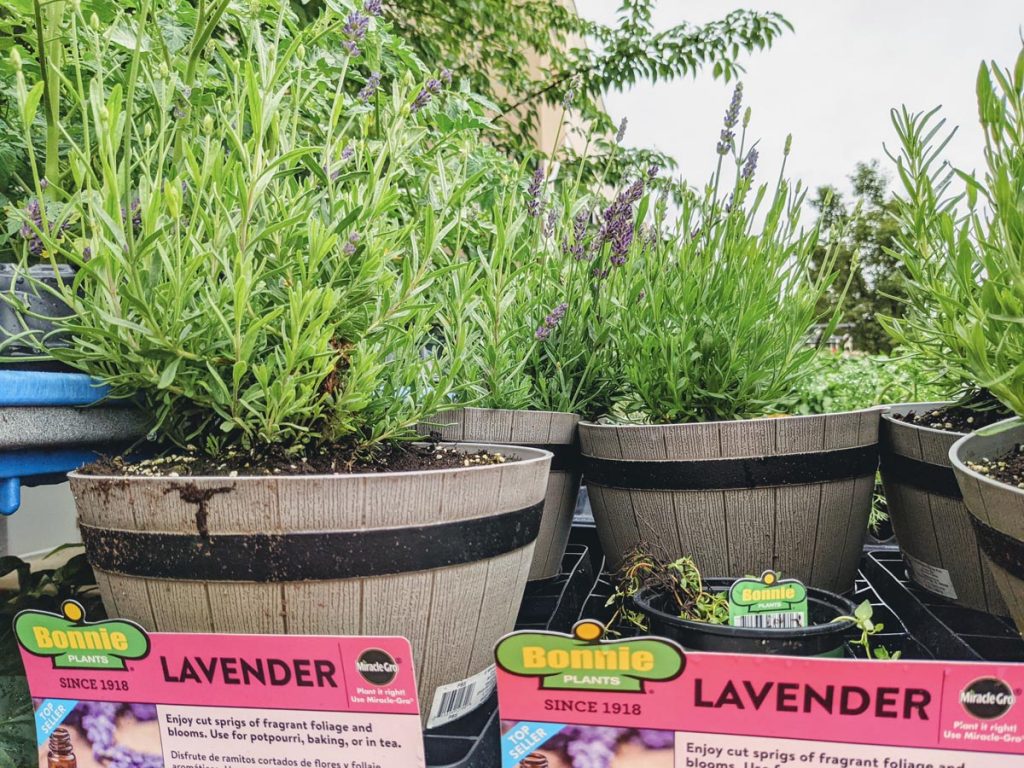 What should you not plant near lavender?
Avoid planting these plants near lavender:
Mint – Mint requires greater moisture in the soil than lavender can tolerate. And, anyone who's ever grown mint knows just how invasive it can be! Avoid!

Shade-Loving Perennials and Annuals – Plants and flowers that prefer the shade, like Coleus, Hosta, Impatiens, Fuchsia, and Camellias, likely won't be your best choice of a buddy plant for lavender. Avoid shade plants!

Dense Shrubs – Shrubs that require quite a bit of space or those that spread freely are another example of what not to plant with lavender.

Vigorous Growers – Plants that multiply and self-propagate rapidly are probably another choice of what to avoid planting near lavender. Personally, I would avoid planting my spring bulbs like daffodils too close.
What are the best growing conditions for lavender?
Lavender loves full sun and thrives best in a warm and dry, sunny location. Most lavender varieties grow in USDA zones 5-9, so if you're outside of that, you may want to consider growing lavender in containers.
Finding Companion Plants for Lavender
Give some careful consideration to where you will plant your lavender flowers. Here are some herbs, veggies, and flowers that grow well with lavender.
Lavender Companion Herbs
As an herb itself, lavender pairs well with other herbs. Consider these lavender companion herbs to improve growth in your garden.
Basil
With the ability to repel aphids and other garden pests, basil makes a wonderful companion herb for lavender. Keep in mind, though, that basil likes the soil a bit wetter than lavender.
For this reason, you should space them out enough to keep their roots from mingling, but keep basil and lavender close enough to enjoy the pest control benefits.
Rosemary and Lavender Planted Together
As members of the same family, try rosemary and lavender planted together in the garden or a container. Both hail from the same Mediterranean regions and thrive in warm, sunny conditions and dry soil.
Keep in mind that rosemary's hardiness zone is zone 7-10, although you may find some reports of the herb surviving winters in zone 6. If you live in zone 6 and colder, consider growing your rosemary and lavender together in a container that you can bring inside over the winter if needed.
By the way, rosemary and lavender planted together also boast an amazing fragrance explosion that is sure to delight.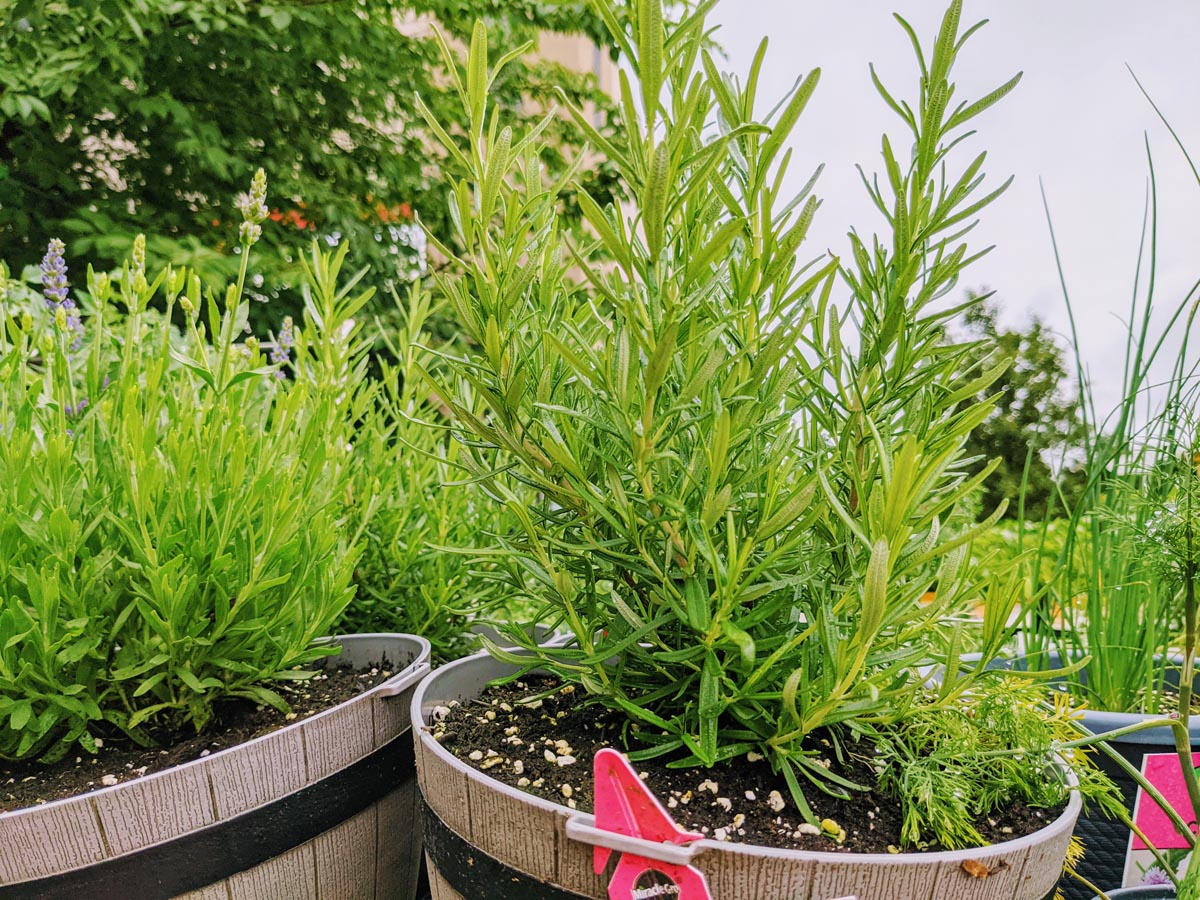 Thyme
Beloved in many culinary uses, thyme makes an excellent companion herb for lavender. Similar growing needs make these two quite a pair while thyme's short stature complements the longer span of lavender's growth habit.
Thyme is fairly cold hardy and grows well in zones 5 through 9. It pairs nicely with lavender since they have the same growing zone and climate.
Sage
Like other herbs in the mint family, sage is happy in well-draining soil with little need for water. If you don't grow sage in your regular garden, consider putting together a mixed herb planter. Choose from the lavender companion plants listed here, such as thyme, sage, and lavender, or perhaps rosemary, too.
Oregano
Lavender and oregano work well together in the garden, continuing the trend of herb pairings that benefit each other in similar growing conditions. Oregano loves dry soil and a warmer climate, making it a fine choice as a lavender companion.
Besides the similar care and maintenance needs, oregano's rich fragrance also pairs nicely with lavender and the other herbs in your herb garden.
Echinacea (Coneflower)
This popular perennial enjoys the same growing conditions as lavender, if not a little drier still. The gorgeous display of color and low maintenance growing will be well worth trying a lavender and echinacea companion plan.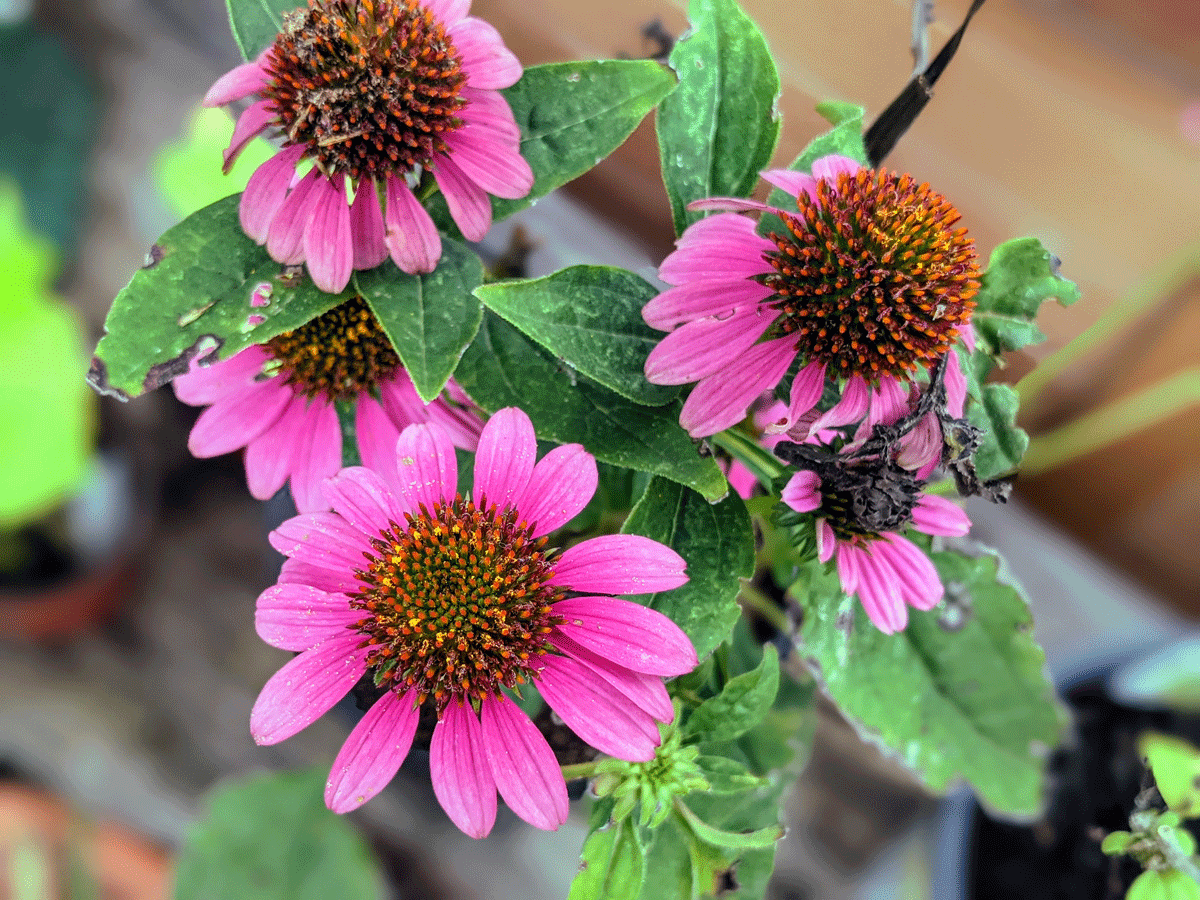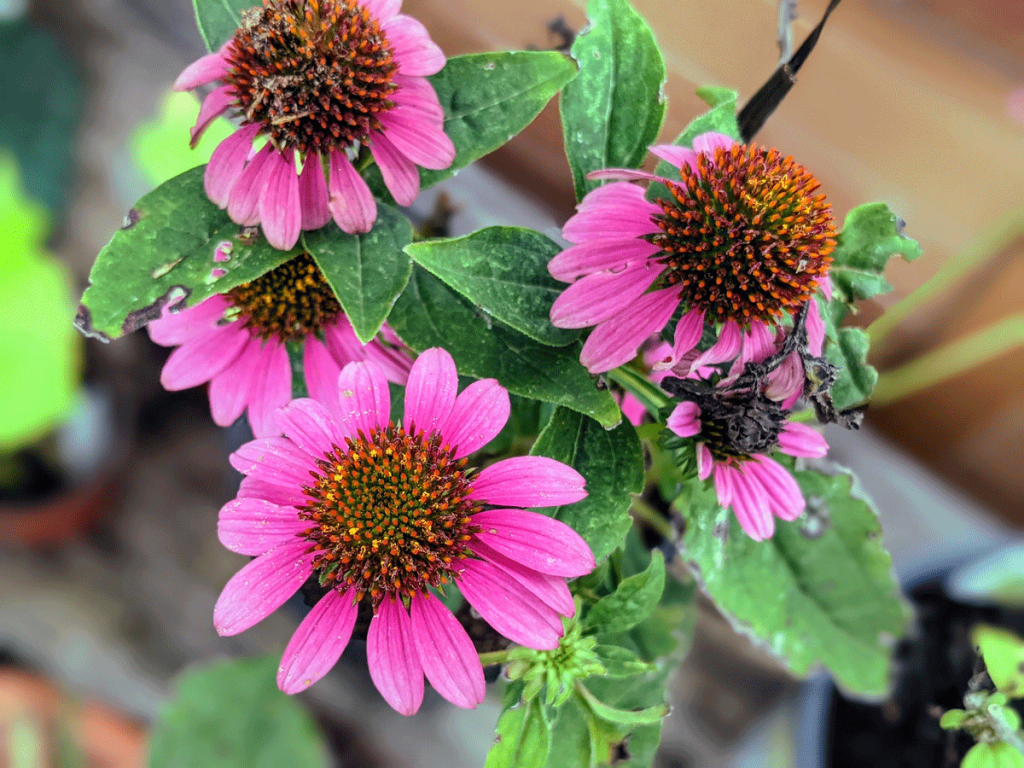 Lavender Companion Vegetables
Planting some lavender companion vegetables is not unheard of – you just need to choose the right ones!
Alliums
Vegetables in the allium family, such as onions, garlic, leeks, chives and scallions can make suitable companion plants for lavender. As an added bonus, these allium vegetables offer helpful health benefits you want in your life.
Brassicas
As a lavender companion, brassicas benefit from lavender's moth repellent properties. The dreaded cabbage white butterfly is known to decimate an entire crop of brassicas before the gardener even enjoys a harvest.
Some brassicas that may benefit as lavender companions include:
Broccoli
Cabbage
Kale
Brussels Sprouts
Cauliflower
These lavender vegetable companion plants make it easier to plan and plot your gardens, maximizing your space and any symbiotic relationships between plants.
Lavender Companion Flowers
Create a stunning flower garden with lavender as one of the focal points. Check out these lavender companion flowers to plan your flowerbed.
Lavender and Roses Companion Planting
Roses and lavender planted together can produce a beautiful and fragrant space in your garden. When trying lavender and roses companion planting, you may have best results with floribunda roses and shrub roses.
Both roses and lavender love well-draining soil and should flourish together. Roses may want slightly more water than lavender, so keep this in mind when deciding how close to plant them.
Baby's Breath
Sweet, delicate blooms would look lovely with lavender but that's not the only reason to try this plant pairing. Baby's breath loves full sun and also prefers well-draining soil, just like lavender.
Sedum and Stonecrops
Another less thirsty plant, sedum has some succulent characteristics that make it a great choice for a lavender companion plant. This eye-catching perennial pretty much grows autonomously with very little care, a great plant to pair with lavender.
Aster
Just like lavender, asters prefer full sun and loamy soil that drains well. The bright and colorful aster blooms, often in shades of pink, purple, and blue, look incredible alongside lavender blooms.
Zinnias
Drought-tolerant and impressive with prolific blooms, annual zinnias are a good BFF for almost any garden plants. Zinnias would work well as lavender companion flowers – just check the expected height of both plants for planning purposes.
Other Lavender Companion Plants
Besides those listed above, consider planting lavender near these other plants for mutual benefits:
Fruit Trees and Bushes
Lavender's richly fragrant flowers attract pollinators and beneficial insects like hoverflies. This can help improve the condition of your fruit trees and berry bushes, increasing yield and crop size.
As a Garden Border
Consider planting lavender as a border crop around your vegetable garden. The pest control properties can benefit countless plants, even if they aren't planted side by side.
Lavender is said to repel deer and other garden intruders, making a strong case for a border of lavender. It can also help to deter the cabbage moth and other garden pests.
Our website features affiliate links to products that we personally believe in. If you make a purchase from a link on our site, we may earn a small commission at no cost to you. Thank you! This helps our girls chase their garden dreams! Thanks for your support. (View full affiliate disclaimer at the end of the page.)
Lavender Companion Plants: Final Thoughts
To date, I've focused my gardens mainly on appearances, but this year I really wanted to get into a fragrance factor as well. When it comes to the scent, it's hard to beat lavender!
It would be a weight off my mind to get my lavender plants set up in a permanent garden space with a few companions. Most of all, I'm hoping my efforts in finding the best companion plants for lavender will allow our plants to survive the winter and thrive next year!
I'm not gonna lie—it's been rough trying to grow them in containers. I can't seem to get the watering down pat and already lost one plant. I believe it was due to overwatering lavender, but I can't be sure since this is my first year growing it.
At any rate, wish me luck and I'll do the same for you. I was already looking for plants that pair well with lavender so I could plant my discount lavender plants in the ground this week. I hope my lavender companion post is helpful to you, as well!
Do you have any experiences to share regarding the best companion for lavender that you've found, or any questions to ask? Definitely hit us up in the comments!
07.08.22 – Updated to adjust spacing and add suggested lavender companion plant choices.