Transplanting Daffodils in Spring & Beyond: Dividing Tips
Sunny yellow daffodils bring cheer as one of the first signs of spring. Transplanting daffodils in spring may be on your to-do list to get your flowerbeds ready for gardening season. Follow these tips on digging up and replanting daffodil bulbs with the least stress possible for the plants.
Also known more generally as Narcissus, the genus filled with many spring perennials, daffodils sport showy yellow blossoms with frills and a trumpet-shaped cup in the center. Daffodil is the common name for this pretty spring flower.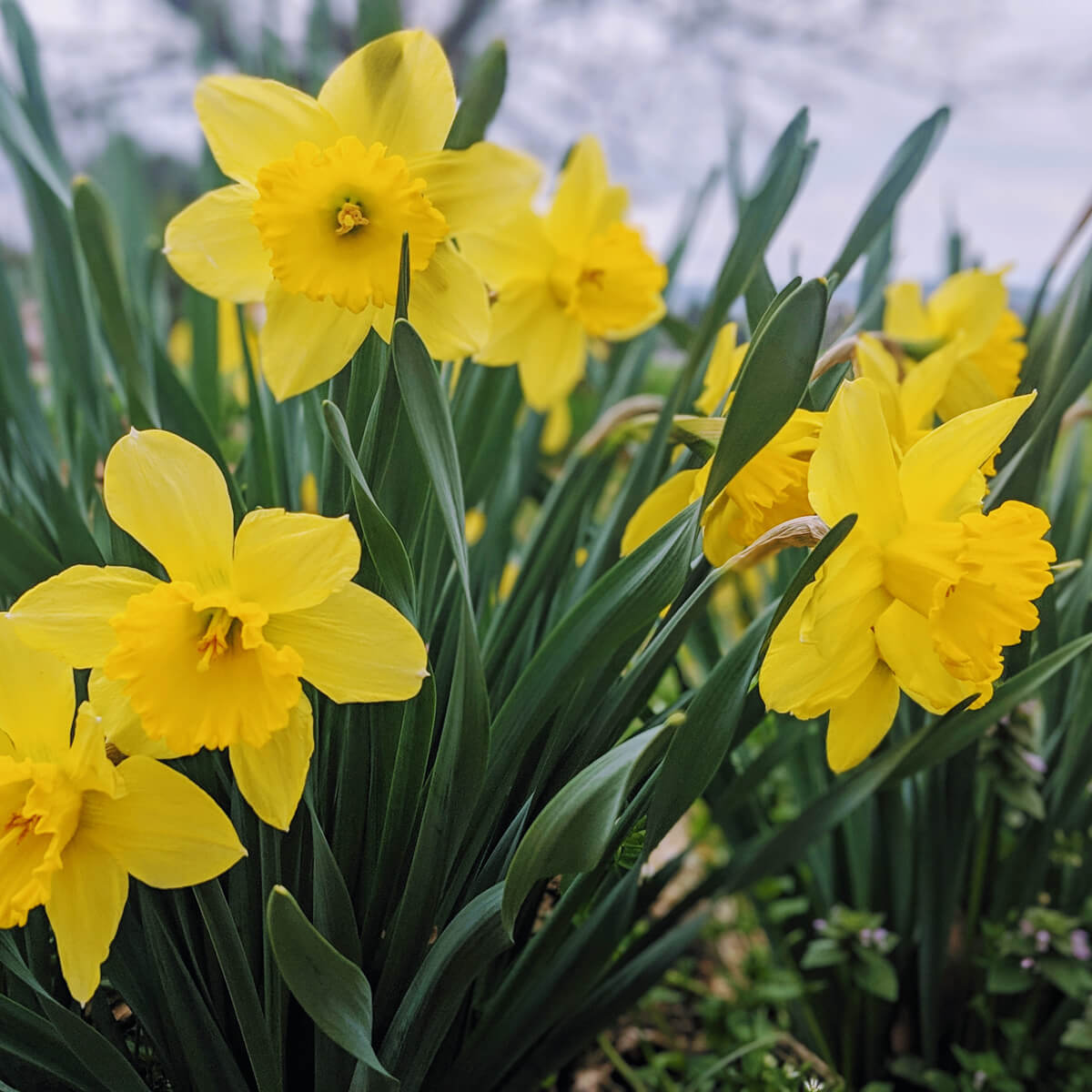 Did you know daffodils aren't always yellow? Most envision a sea of yellow when thinking of this springtime blossom. Surprisingly, daffodils also come in white, salmon, orange, pink, or even light hints of green.
Discover how to transplant daffodils in spring – or any season – to spread the beauty throughout your garden.
What are the benefits of transplanting daffodils in spring?
Moving daffodil bulbs to other parts of your garden in spring helps you jump start your flowerbeds. You get to do any digging in the soil before your other plants get in the way. This reduces chances of damaging plants during their growing season. Transplanting daffodils in spring isn't always the best option, as flowering may suffer, but these hardy plants generally recover quite well.
When is the best time to transplant daffodils?
Daffodils tend to be fairly easygoing so you can generally transplant them any time throughout the year. Ideally, the best time to transplant daffodils is after blooming as the leaves are turning brown, usually by early summer. If you buy potted daffodils from the store, you might be able to plant them out during the same blooming season – I've had luck with this, but your mileage may vary.
Can you transplant daffodils before they bloom?
Yes, it is possible to transplant daffodils before they bloom. Be aware that doing so may leave you with mixed results. Transplanting during blooming may hinder the flower and you may disrupt the blooming process. (Don't worry, they will bloom again next year.) Daffodil buds may not open if transplanting before blooming, but the flowers should rebound for future years.
Can you dig up daffodils and replant them?
Yes, daffodils are fairly forgiving. Even if you disturb some daffodil bulbs while digging later in the year, they usually do just fine the next growing season. Dividing daffodils – the process of digging up and separating daffodil bulbs – is an optional task in the garden. You can divide daffodils to transplant the bulbs to other places in your garden or to share and spread the beauty with other gardeners.
Deciding when to transplant daffodils can be a personal decision. What works best for your garden plants this year?
Transplanting daffodils in spring makes it a bit easier to get the rest of your garden plans in motion. That way, you won't need to disturb any other plants during their growing season.
Of course, if you have a perennial bed, you may not need to do much. Maybe you pop a few annuals here and there closer to the summer. Do whatever works best for you!
How to Transplant Daffodil Bulbs
Learning how to transplant daffodils is easy! Follow these steps to replant daffodils in your garden.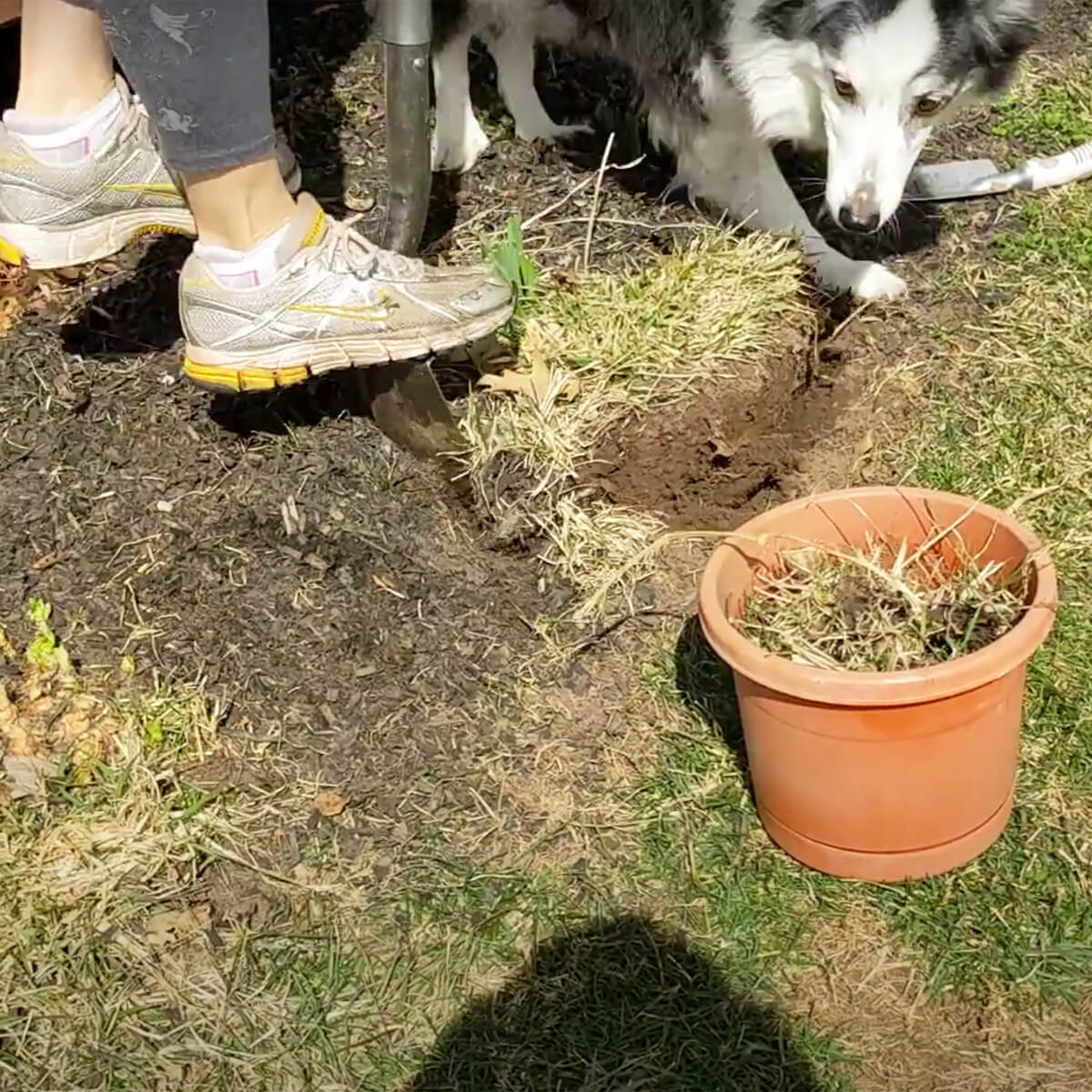 Dig up daffodil bulbs from your garden. Use a shovel to dig around them and finally underneath, popping up a chunk of soil filled with daffodil bulbs.
Separate individual daffodil bulbs from the chunk of soil, if desired. Use your hands to gently pull the bulbs apart from the clump of soil. You can also just transplant the whole chunk of soil and bulbs you've dug up if they aren't overcrowded.

Tip: Do not separate tiny baby daffodil bulbs from the parent bulbs. Allow them to grow to full size before dividing.

Dig a hole in the flowerbed where you wish to plant daffodils. Dig the hole 2-3 times deeper than the height of the bulbs.
Place the bulbs in the hole with the pointed end facing up. Give the bulbs some room to multiply, leaving spacing in between of at least 3 inches apart.
Leave the leaves, unless they are already dying back. If you're transplanting daffodil bulbs directly from the garden, try to keep the foliage intact.
Refill the soil to cover the hole. Use loose soil so the flowers can grow through easily.

Water the transplanted bulbs. Watch for new signs of growth over the coming days and weeks.
Tips on Transplanting Daffodils in Spring
Replanting daffodil bulbs is pretty easy as far as flower gardening goes. Try these tips on transplanting daffodils.
Dividing daffodils isn't always necessary. If you do wish to separate them, plan on transplanting and dividing daffodil bulbs every 3 to 5 years.
Use care when digging. Do your best to avoid cutting into the bulbs with the shovel. This can harm the bulb and may breed disease, fungus, or other issues.
Look for daffodils and other spring perennials on clearance after Easter. You can often find great deals of 50% off Easter flower perennials or better. Sometimes I've seen daffodils at Walmart for $1 each and other spring perennials at Produce Junction for great deals as well.
Do you enjoy the sunny greeting you get from daffodils in the garden each spring? They are such a cheerful flower. Try transplanting daffodils in spring, summer, and beyond to expand with more flowers throughout your gardens.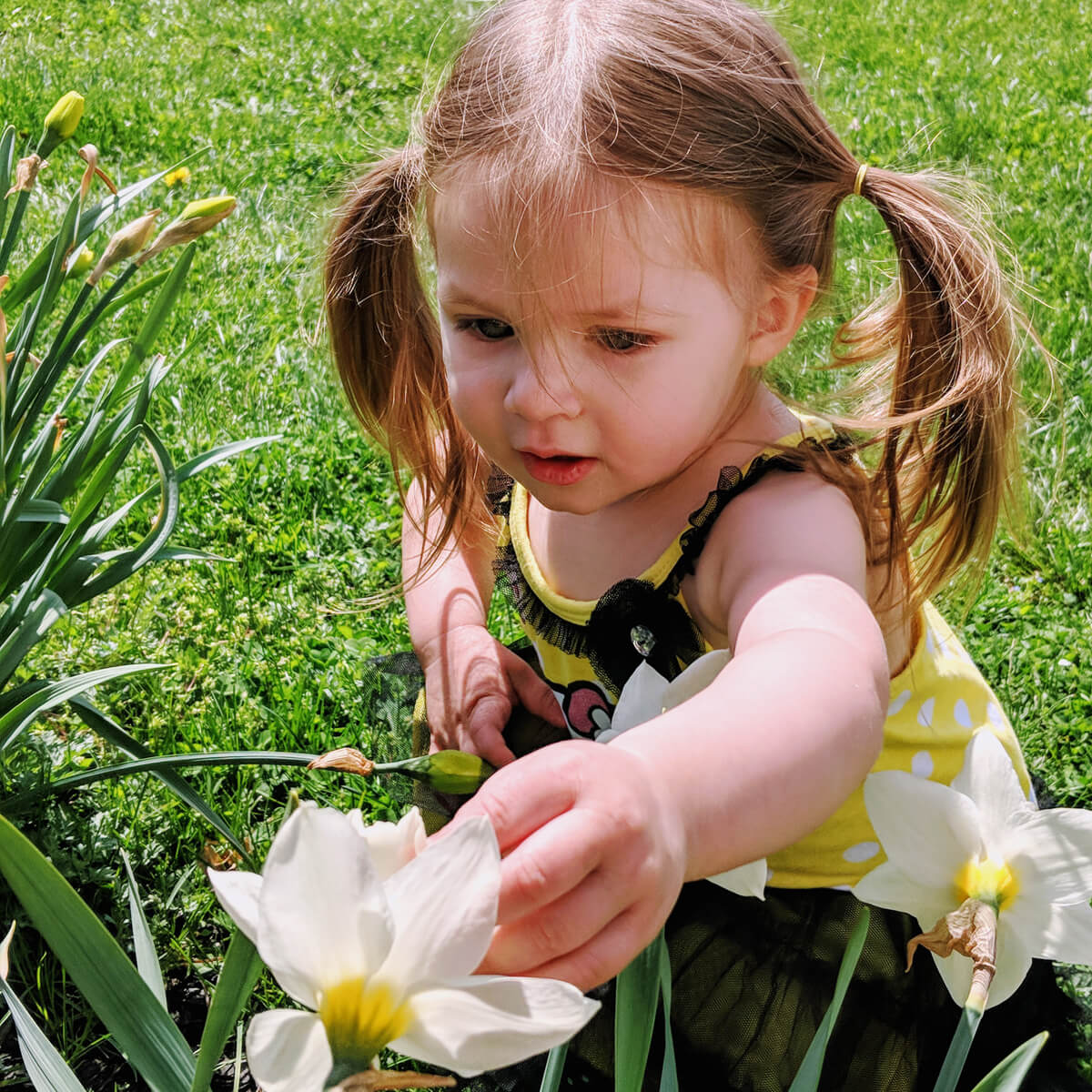 By the way, if you enjoy daffodils, you might also love other perennials like lilies. Check out my post on growing lilies from scales!
Feel free to ask any questions you may have or share even more daffodil replanting tips in our comments. We love hearing from you!
Happy Gardening!