How to Harvest Kale So It Keeps Growing All Season
Kale is pretty much a superfood, so it's a great one to grow in your veggie garden. Knowing how to harvest kale so it keeps growing will increase your harvest potential throughout the season. So much kale!
If you haven't grown kale before, it's actually pretty easy. The pests like the cabbage white butterfly and cabbage worms are the worst part of the experience.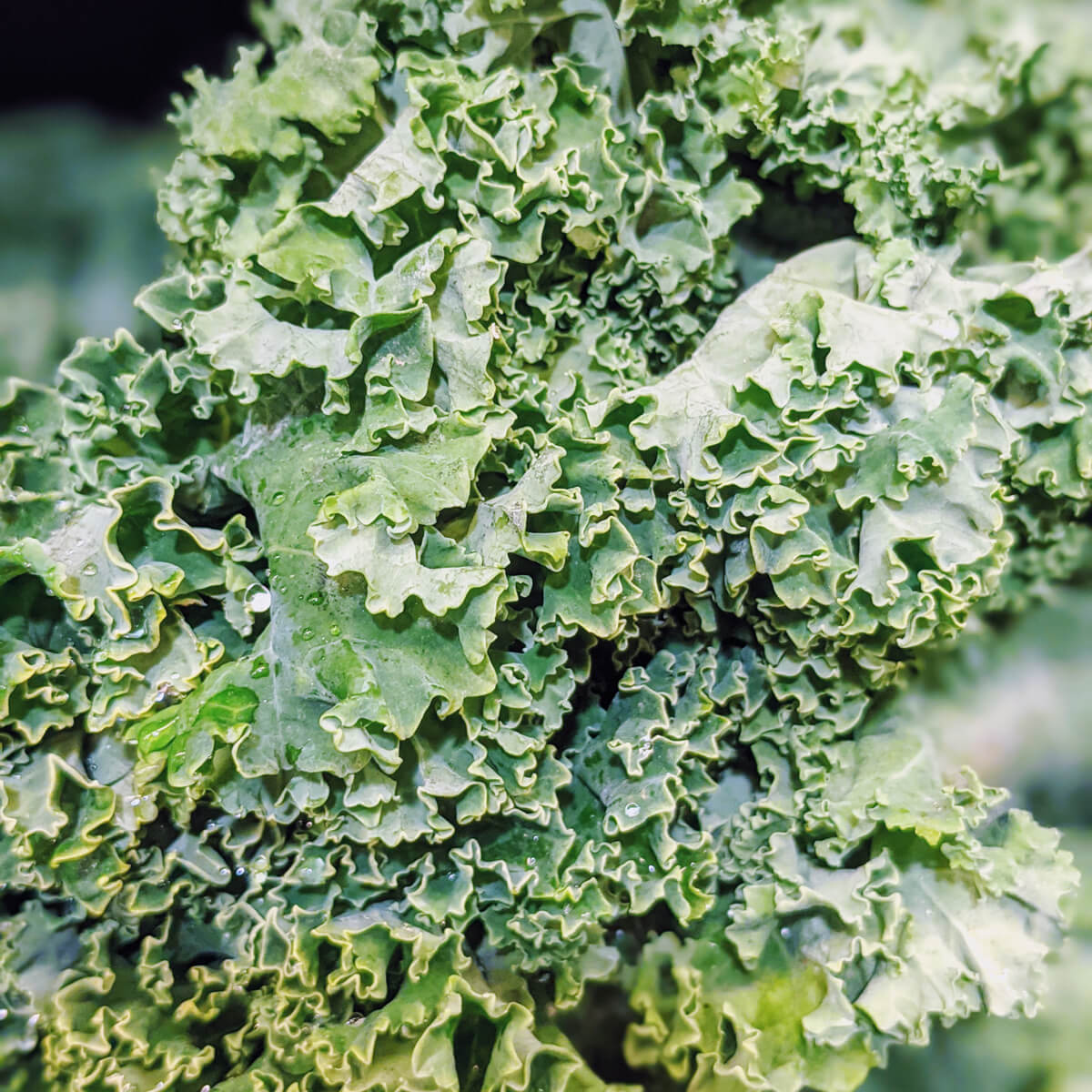 I'll gladly walk you through the process of how to harvest kale so it keeps growing. Let's get started!
When to Harvest Kale
Plan to harvest kale when the leaves are at least the size of your hand. The plant itself should be about one-foot tall. Kale from seed should be ready to pick in about 55 to 75 days. Meanwhile, you may be able to enjoy kale from starter plants in as little as 30 days, depending on the type.
How long can you harvest kale?
You can harvest kale all season long if it remains healthy. Generally, give your kale plant intervals of four weeks or so in-between picking. As a cool-season crop, you can also pick kale after a frost. As long as it looks and feels fresh and healthy, feel free to cut kale leaves as long as you like!
Can you eat kale in the second year?
Since kale is a biennial, if yours overwinters outside and comes back, you can also cut it back in its second year and harvest again. Kale buds (kale flowers) are also edible. You can also leave them to go to seed and save seeds for your next season's gardening.
How to Harvest Kale: Cut-and-Come-Again Style
Follow these steps on how to cut kale so your plant continues to thrive.
Identify the largest kale leaves that you wish to harvest.
Hold a leaf in one hand and pruning shears in the other.
Pull the leaf a bit away from the plant to get some space.
Snip the kale leaf at the base of the plant without cutting the plant itself, just the leaf.
Continue to harvest kale leaves until you've collected as much as you need.
Tips on Harvesting Kale
By leaving the plant intact, you can come back and cut kale leaves all throughout the growing season. Here are a few tips to help you make the most of your kale harvest.
Pay Attention – Make sure to snip only the kale leaves you're harvesting and not the base of the plant. This allows new leaves to grow freely.
Be gentle – When first learning how to pick kale leaves, use pruning shears and don't pull. Be careful not to hurt the plant.
Inspect – Check kale leaves for cabbage worms and other pests before taking them inside. Rinse before eating.
Chill – Use or refrigerate harvested kale right away to prevent wilting.
Protect – Consider keeping kale under insect netting to protect it from pests. This way you won't have to worry so much about those green worms on your kale!
Harvesting Kale So It Keeps Growing
Now that you know how to harvest kale correctly, you can enjoy cut-and-come-again kale all summer long.
Just think of all those smoothies, salads, and kale chips!
I hope this post makes it easy for you to learn how to pick kale so that it keeps producing.
Feel free to ask questions in the comments or share your favorite tips and stories about harvesting kale. We love hearing from you!
Happy Gardening!