Blueberry Netting – My Favorite Blueberry Bush Covers
If you aren't careful, birds will eat your blueberries in the summer and all the woodland animals will eat the young branches and leaves over the winter. For this reason, I highly recommend blueberry netting or blueberry bush covers to protect your precious berries!
Even if you aren't a big time berry orchard, blueberry covers or nets can save your crops!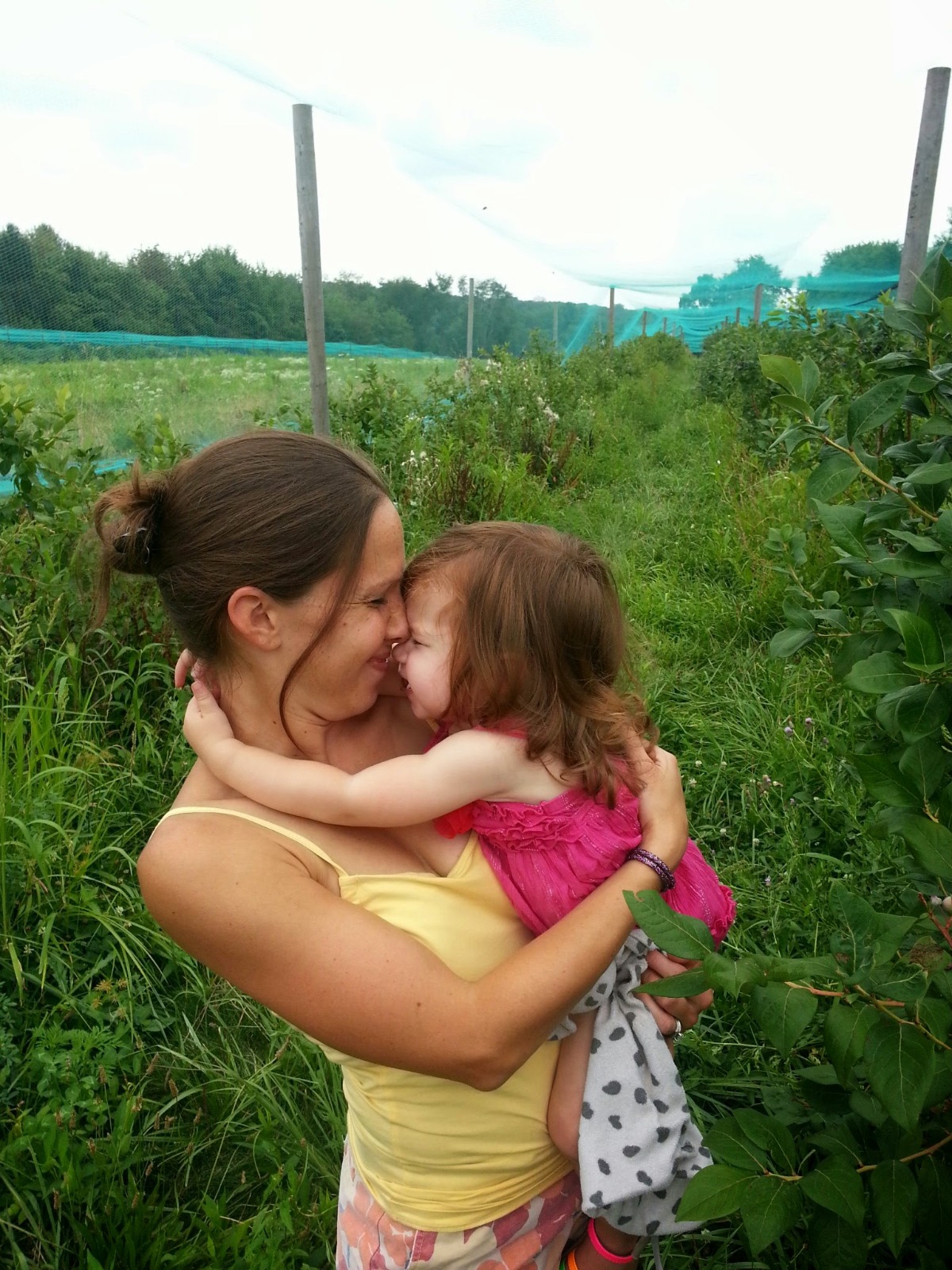 In all my years of growing blueberries, I've dealt with all sorts of animals eating the berries as well as the woody stems and branches!
Fed up, I decided to find the best blueberry nets or protective blueberry covers I could for my plants.
Are you dealing with birds eating your blueberries, too? What about wintertime animals chowing down on your poor fruit bushes?
We've got to protect the berries!
I've found a great solution and I am happy to share my blueberry netting ideas and blueberry plant covers with you!
Should I cover my blueberry bushes?
Depending on the size and maturity of your blueberry bushes, it may be a good idea to cover them. Birds are voracious and can rapidly decimate a blueberry crop before you get to harvest any fruit. Keep in mind that timing, materials, and a good process to cover blueberries will all play into the success of your blueberry bush covers.
Do blueberries need netting?
Technically, blueberries do not need netting to grow. You can grow blueberries without netting, but you may sacrifice your crop to hungry birds and other animals. Most of the time, blueberry netting is recommended in areas where wildlife actively devour plants before gardeners can enjoy their harvests.
What blueberry netting is best?
Different kinds of netting for blueberries are available for home garden use. You can use black wildlife nets, the bright green netting used at pick-your-own blueberry orchards, or convenient insect barrier mesh tree covers, among others. The best blueberry netting is the one that makes your life the easiest while still protecting your crops.
That being said, I've used both wildlife netting for blueberry plants as well as the insect barrier tree covers for my blueberry shrubs. My personal preference is now to use the drawstring protective plant covers instead of bird netting.
This is because birds won't be as apt to get caught in this as the mesh is very fine. Also, the blueberry branches won't grow through the netting or become entangled in it.
Do blueberries need bees to pollinate?
Yes, blueberry flowers need pollination by bees and other pollinators to result in delicious berries for harvest. Despite your efforts to cover blueberries, keep in mind you'll need to keep the blueberry bushes safely accessible for pollination. According to NC State Extension, different native bees like bumble bees and solitary bees, along with honeybees, are some of the most important blueberry pollinators.
When to Cover Blueberry Bushes
It's a good idea to cover blueberry bushes over the winter when the plants are dormant. This protects them from foraging animals who might otherwise eat the bushes down to the ground. To protect the fruit, wait until after the bees pollinate the flowers and the fruit is starting to grow before applying a blueberry plant cover. You don't want to cover them too early and prevent pollination altogether. From a temperature perspective, cover blueberry plants when the temps remain below 20°F.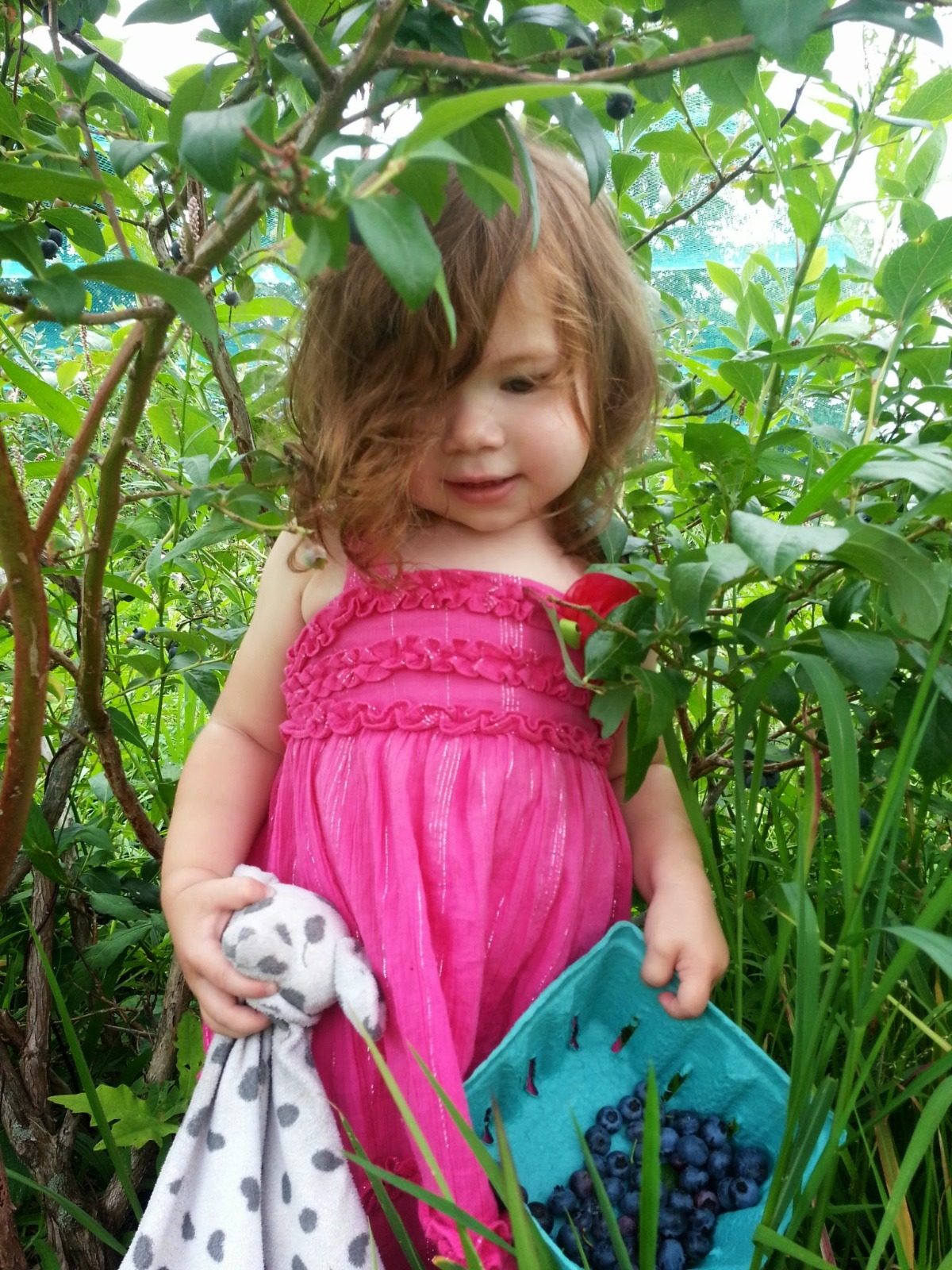 Pros and Cons of Blueberry Netting
As with most things in life, you'll find pros and cons of using blueberry netting in your yard. Here's a breakdown according to our experience using blueberry covers.
Advantages
Fruit Preservation – Protect your blueberries from birds and other animals with a netting barrier.

Winter Protection – Blueberry covers protect your plants from animals that wish to eat the tender branches in the wintertime, when other food is largely unavailable.
Disadvantages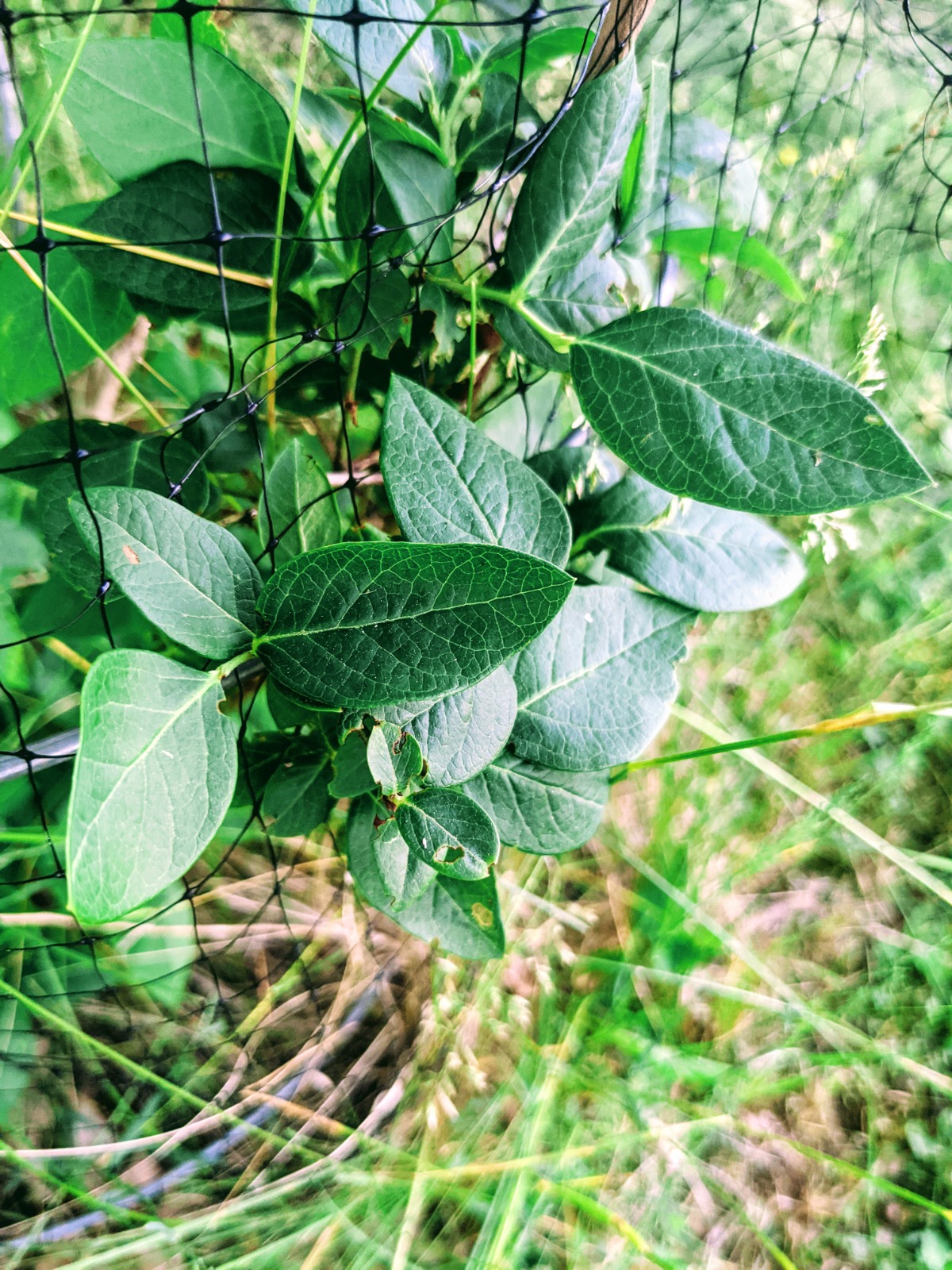 Plants Growing Through – Plants can grow through large openings, leaving them exposed to the animals' hungry mouths. It's also a pain if you want to uncover them or try a different covering method.

Creature Casualties – Birds can sadly become entangled in wildlife netting while trying persistently to reach your fruit. I believe this has only happened to us once, and not with blueberries, but it was still very sad.

Pollinator Access – Make sure your plants are accessible to bees during flowering to ensure you get berries. Some berry covers allow this while others make it more difficult.
For many years, the wildlife netting effectively separated our blueberry plants from hungry animals!
I personally feel the pros outweighed the cons, although I have recently found a better alternative to blueberry netting, in my humble opinion.
How to Set Up Blueberry Netting
Figuring out how to build blueberry netting can be a personal decision based on your yard's blueberry patch layout.
Consider these tips for an easy blueberry covering solution that one person can do by themselves.
Materials for DIY Blueberry Covers with Tomato Cages
Wide Tomato Cages

Wildlife Netting

Twist Ties

Scissors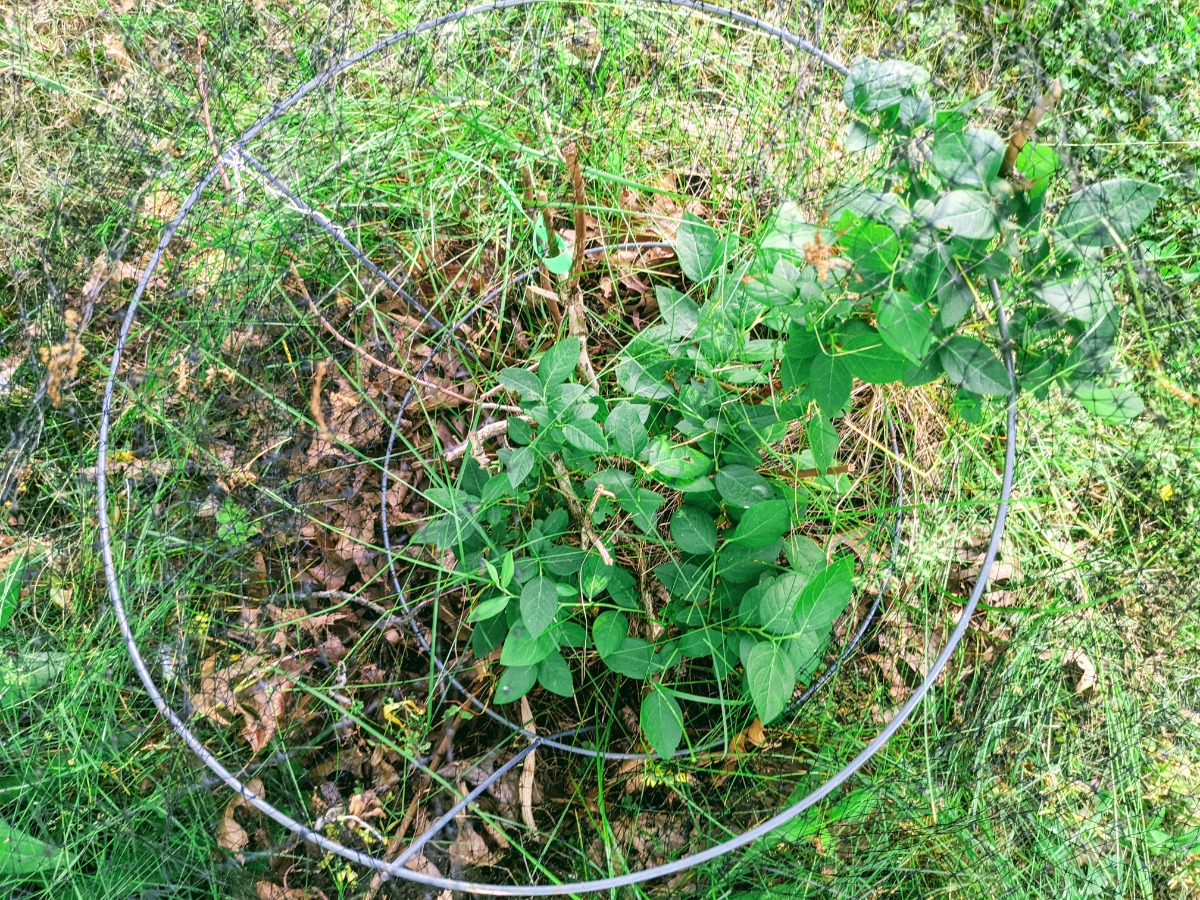 How to Build Blueberry Netting
Choose and purchase a large, wide tomato cage. It must fit cleanly around your blueberry bush.

Place the tomato cage around the blueberry bush, pushing the stakes into the ground securely.

Unroll a section of wildlife netting and spread it out to see the full size.

Estimate how much you need by wrapping the blueberry netting loosely around the tomato cage.

Leave a little excess for good measure, then cut the section of netting from the roll.

Wrap the netting around the tomato cage.

Secure the ends of the netting with twist ties.

Secure the netting to the blueberry cage with twisty ties as well.

Also secure the tops of the netting with twist ties.
This should do the trick for a DIY blueberry netting solution you can do all by yourself.
Of course, if you have a larger scale operation, you should look into wooden posts, frames, or hoops that you can cover with commercial grade bird netting.
Design it in such a way that you can still walk underneath it.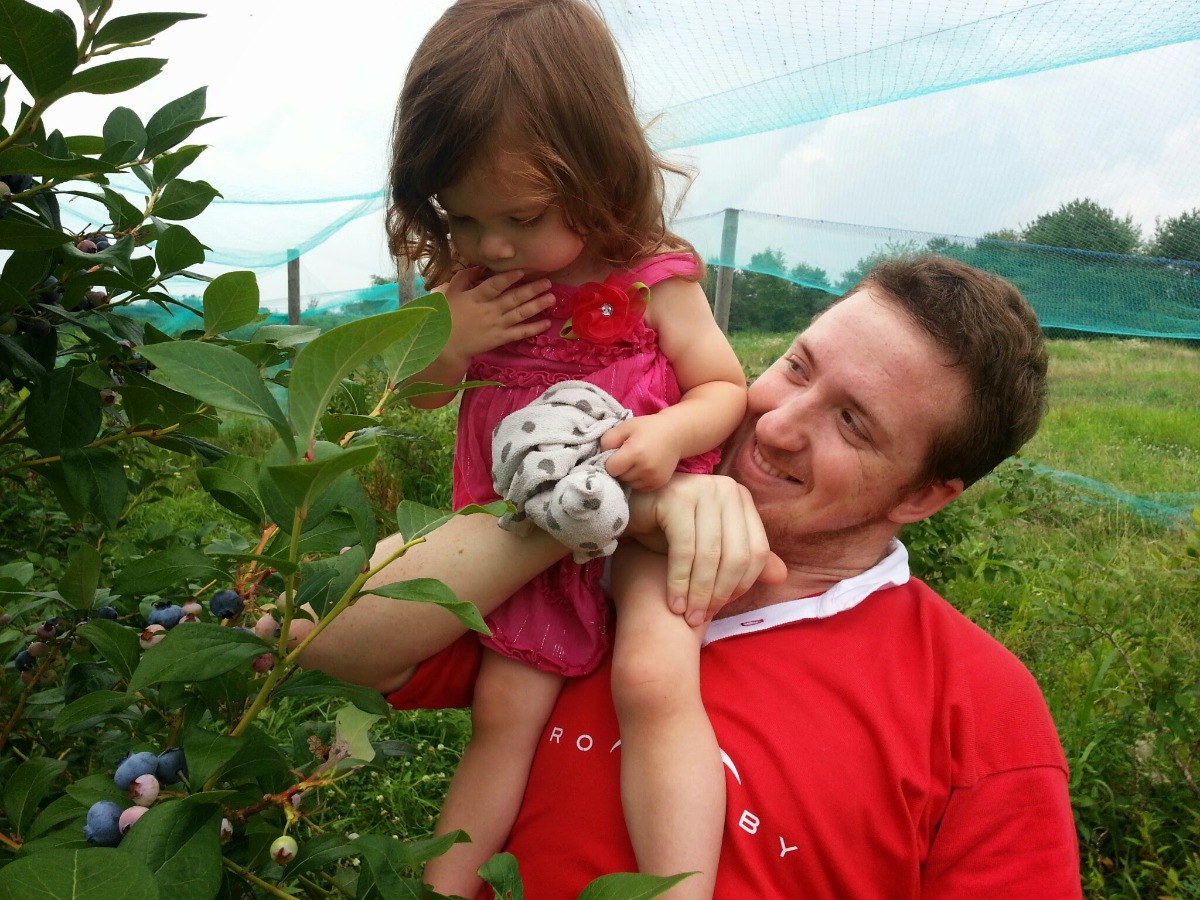 Accessing Fruit through Blueberry Netting
When it's time to harvest blueberries, all you need to do is undo the twist ties at the top of the blueberry bush netting and reach inside.
Untwist the ties, collect as many blueberries as you can, and replace the twist ties.
The process should be very easy and rewarding!
Of course, if you hang wildlife netting around a larger frame, it's often best to go underneath the netting to pick blueberries.
How to Cover Blueberry Bushes from Birds without Netting
If you want to avoid wildlife netting altogether to avoid the problems that can arise with it, I've got you * covered* – hah! Pun intended. <grin>
My best recommendation on how to cover blueberries without netting is to use mesh drawstring bags or insect netting covers. You can even use them in combination with traditional wildlife netting if you like.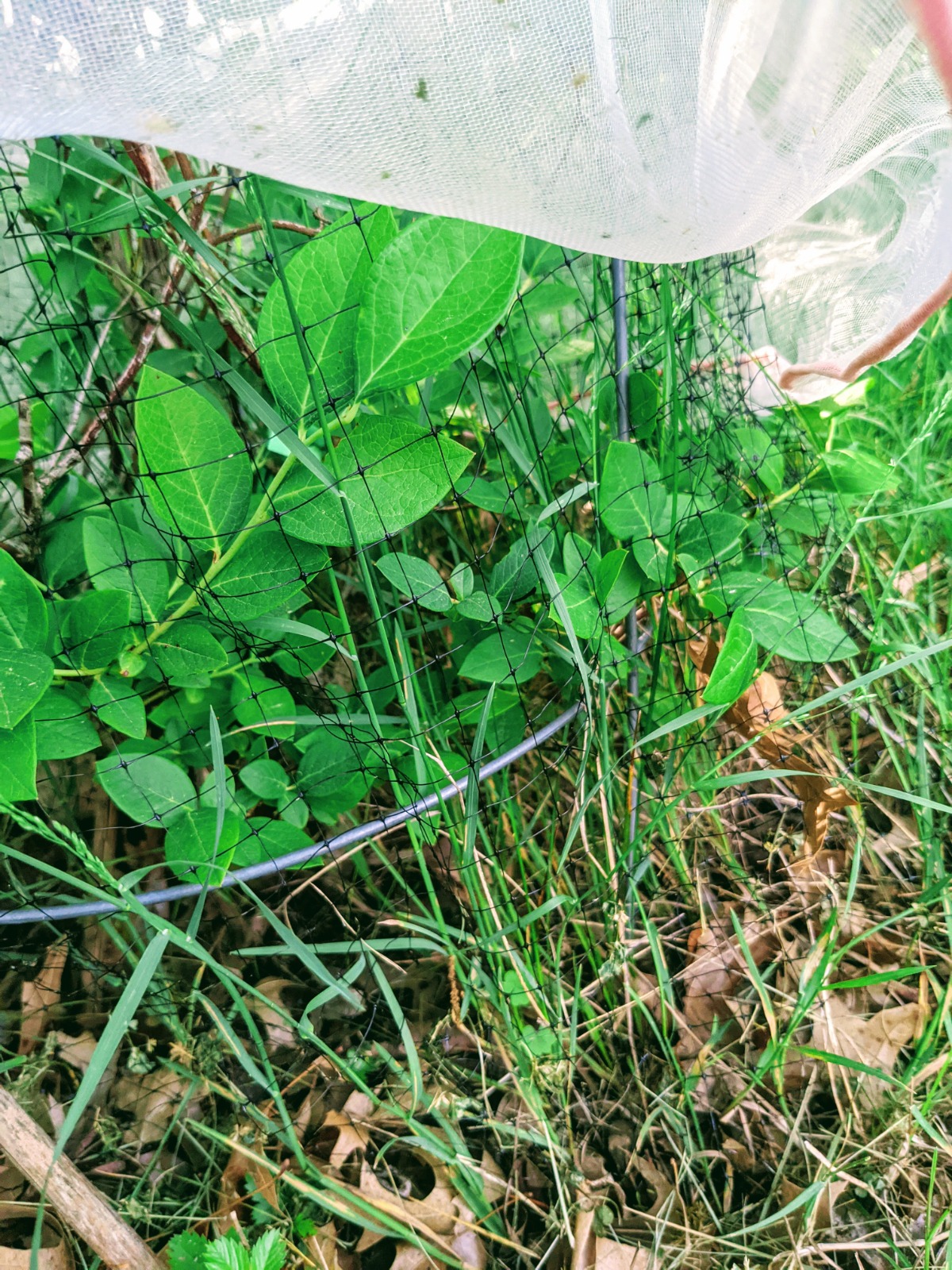 First, you should measure the height of your blueberries and be sure your plant covers are long enough and wide enough to cover blueberry bushes.
I found high quality tree and plant covers on Amazon that are absolutely perfect for protecting blueberries.
Our website features affiliate links to products that we personally believe in. If you make a purchase from a link on our site, we may earn a small commission at no cost to you. Thank you! This helps our girls chase their garden dreams! Thanks for your support. (View full affiliate disclaimer at the end of the page.)
Using Blueberry Bush Covers
Here's how I use them as berry bush covers:
Just like with the bird netting, place a large, wide tomato cage around the berry bushes.

Push the berry cages securely into the ground.

Open one of the drawstring mesh netting bags.

Place the protective plant cover over top of the berry bush and tomato cage.

Tighten the drawstring at the bottom of the blueberry cage as appropriate.
Voila, you're done! Now you've protected your blueberry plants from birds and critters!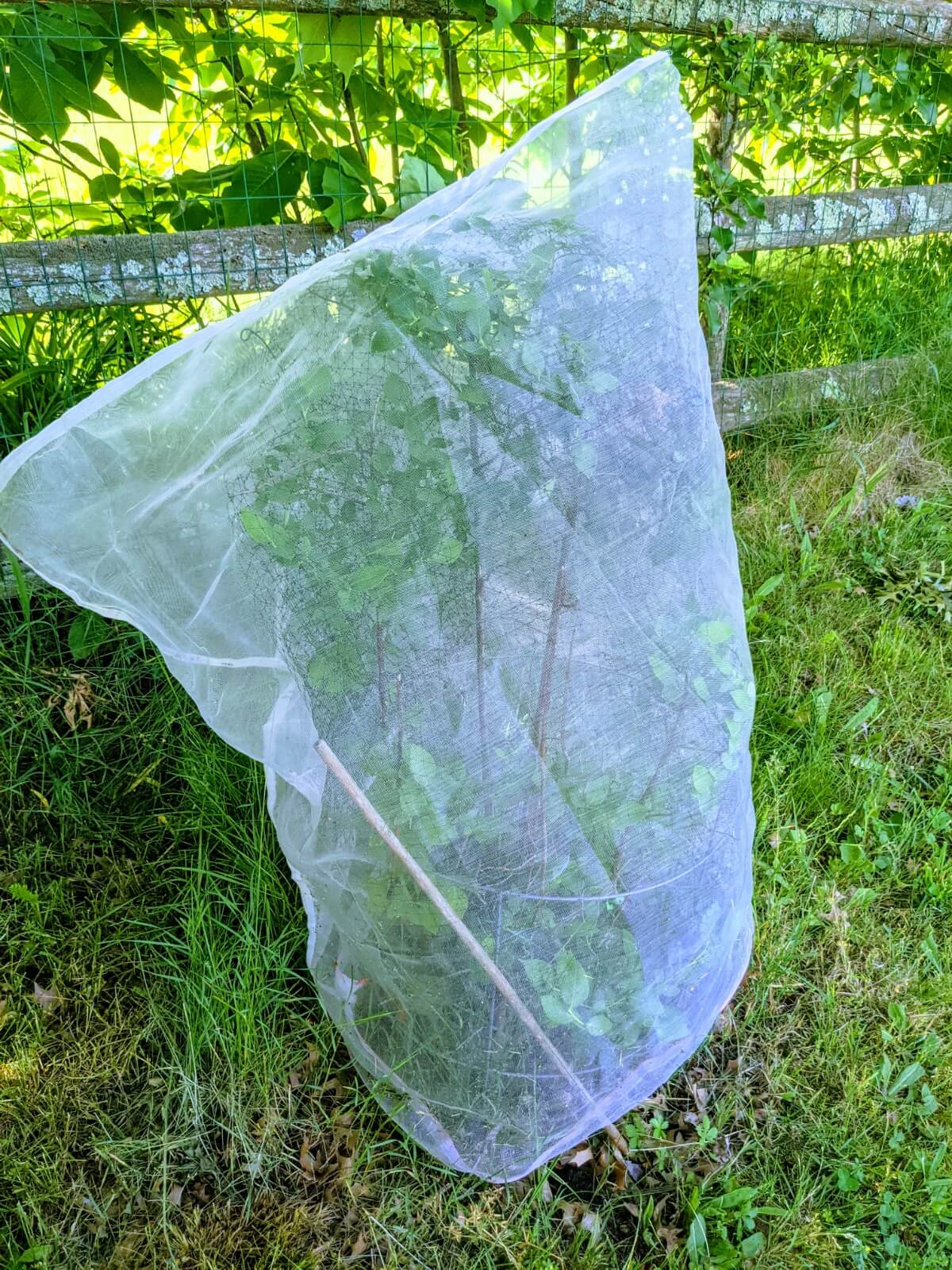 Protective Blueberry Netting Ideas & Alternatives
Here are some ideas on how to protect blueberries from birds with and without netting.
Black wildlife netting

Green bird netting

Insect netting row covers fabric and tomato cages

White mesh insect covers with drawstrings

Enclosed blueberry crop cages

Pop-up plant covers (similar to pop-up laundry hampers)

Wooden or PVC frames with netting or mesh covers

Large hoops with bird netting
Why Cover Blueberries?
I cover my blueberry bushes so my little girls can enjoy some blueberries each summer! I loved berry picking with them while they were little and it's something we try to do every year if possible.
Covering blueberry bushes in summer protects your crop and covering blueberries in winter keeps the shrubs safe for many more seasons of growth.
It's a small task resulting in great reward if done properly.
Choosing Protective Covers for Blueberries
Consider the complexity of different blueberry netting ideas to arrive at one that suits your needs.
Most importantly, putting up some kind of bird netting for blueberries assures you get to enjoy some – if not all – of your crop.
This sort of netting can also help to discourage groundhogs, bunnies, and deer from your blueberries, as well!
Look at the level of effort involved as well as the cost to create a protective environment for your berries. You can definitely find a good blueberry plant cover to keep your crop for your family.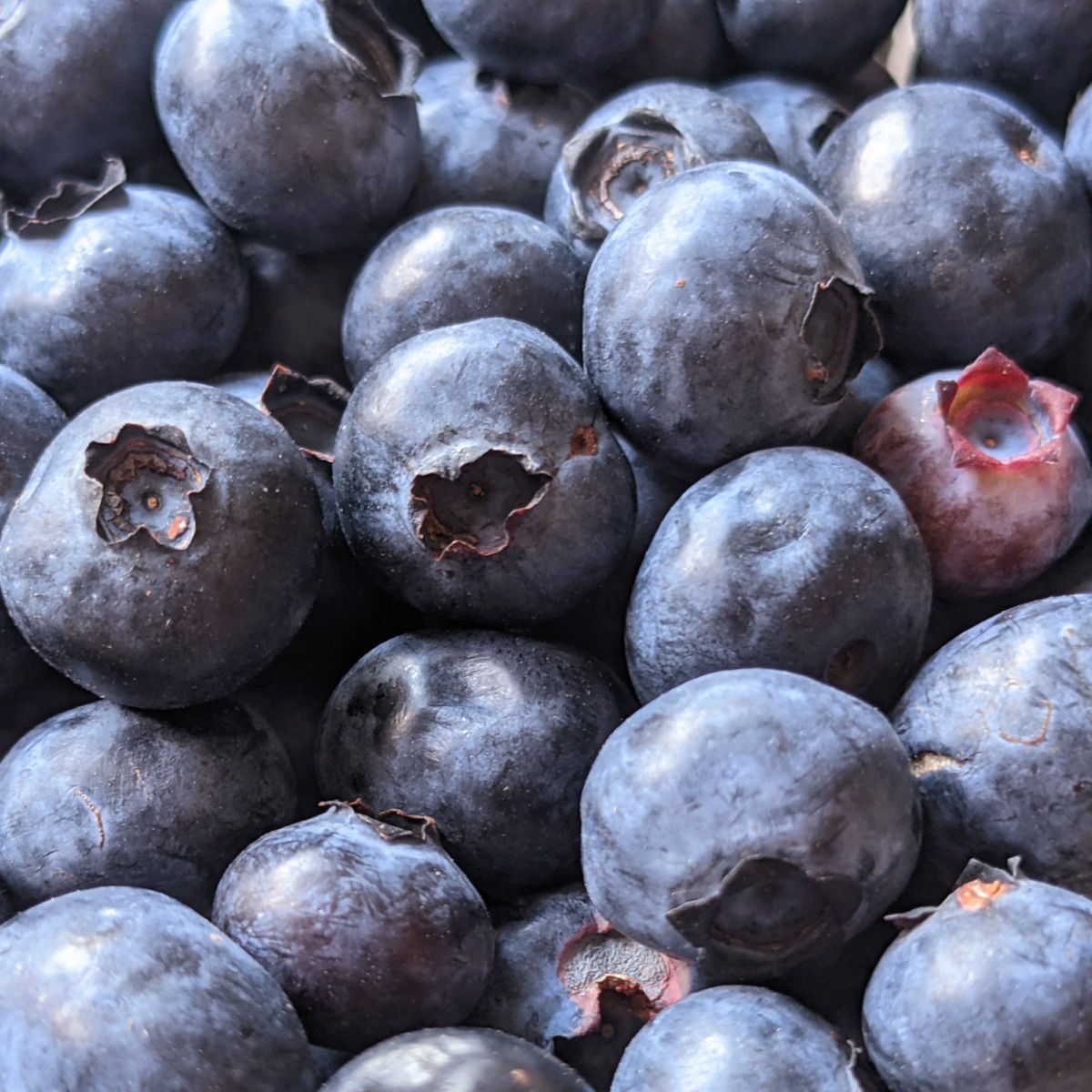 Now that you know how to protect blueberries, I wish you many successful years of blueberry harvests!
You can always improve on a plan, but for now, just getting started is the important part!
By the way, you may also enjoy our popular post on blueberry companion plants! And be sure to check out the tips on how to transplant blueberry bushes, too, if you expand your garden!
How do you protect your blueberries? Do you have any other methods to suggest or questions about these ideas for blueberry covers?
Hit us up in the comments – we love hearing from you!
Happy Gardening!
05.31.23 – Updated to add link to transplanting blueberry bushes.