How to Grow a Popcorn Plant from Seed
Planting popcorn is as easy as popping a few seeds in some potting soil and keeping them moist! Grow a popcorn plant for your family and at the very least, you'll grow some memories.
In a matter of days, you should see some miniature corn leaves sprouting from your popcorn seeds.
Imagine how great it will be to grow and eat popcorn from your garden!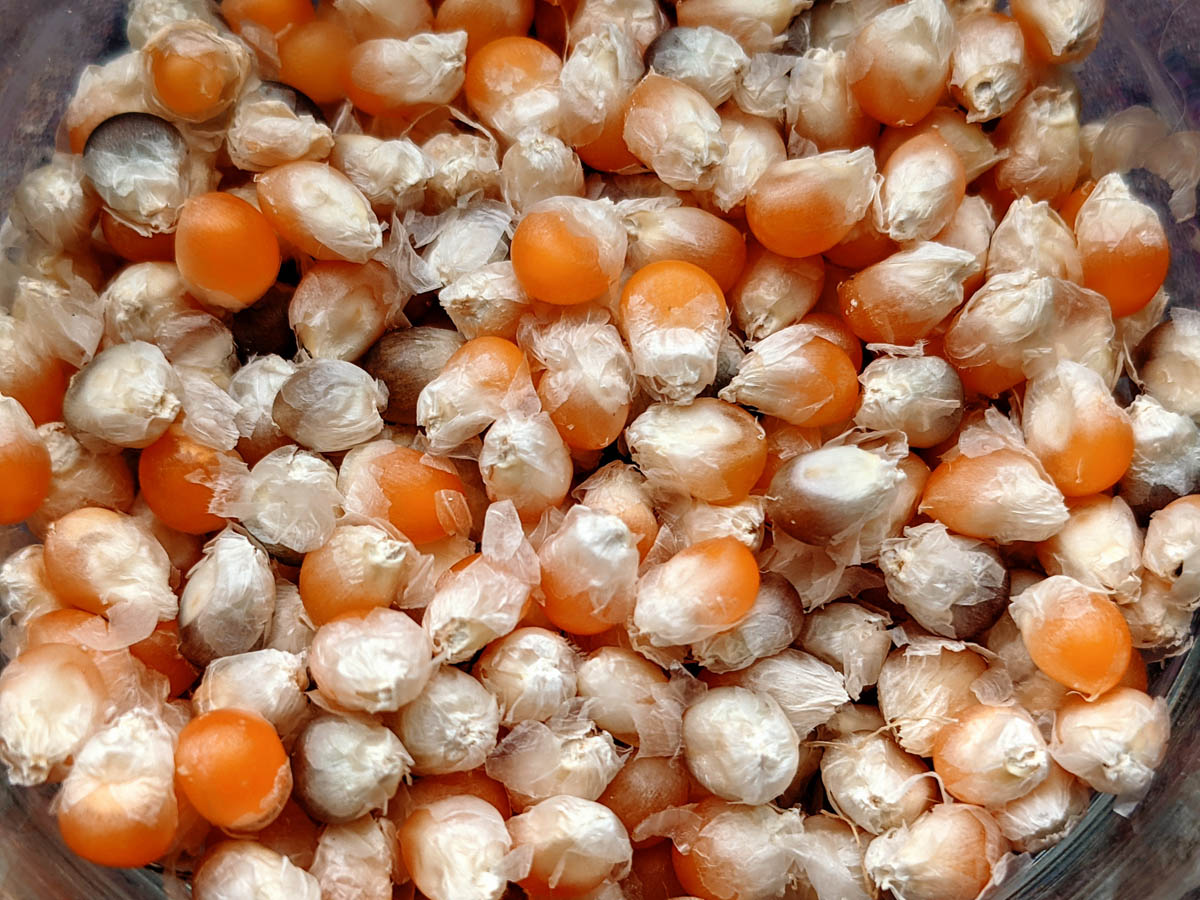 What Is Popcorn?
Popcorn is actually a kind of flint maize or flint corn. This type of corn has a tougher shell and generally isn't eaten off the cob. Instead, flint corn is used as popcorn, hominy, or cornmeal.
Flint maize comes in gorgeous colors of the rainbow, in such varieties as Indian corn and glass gem corn, among others.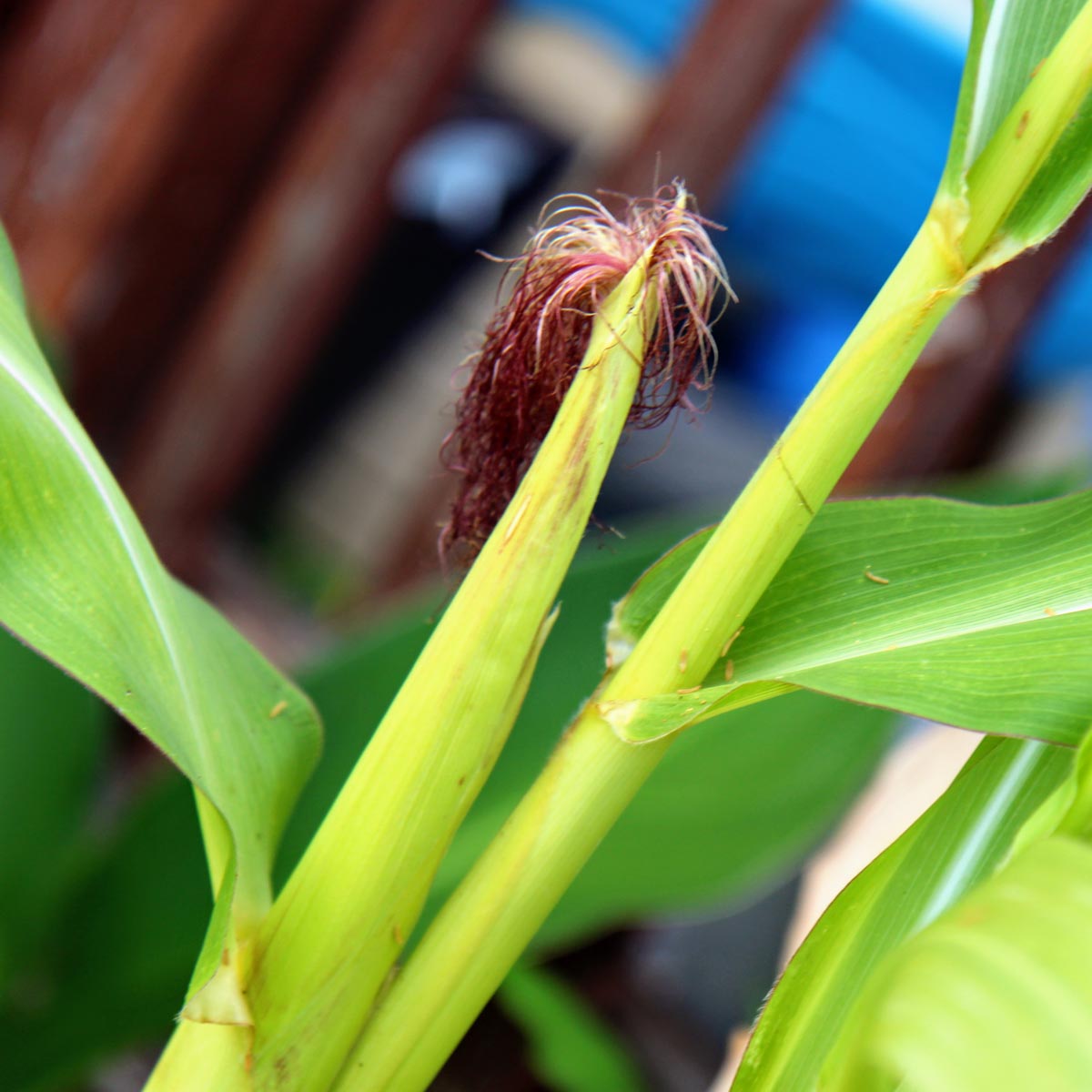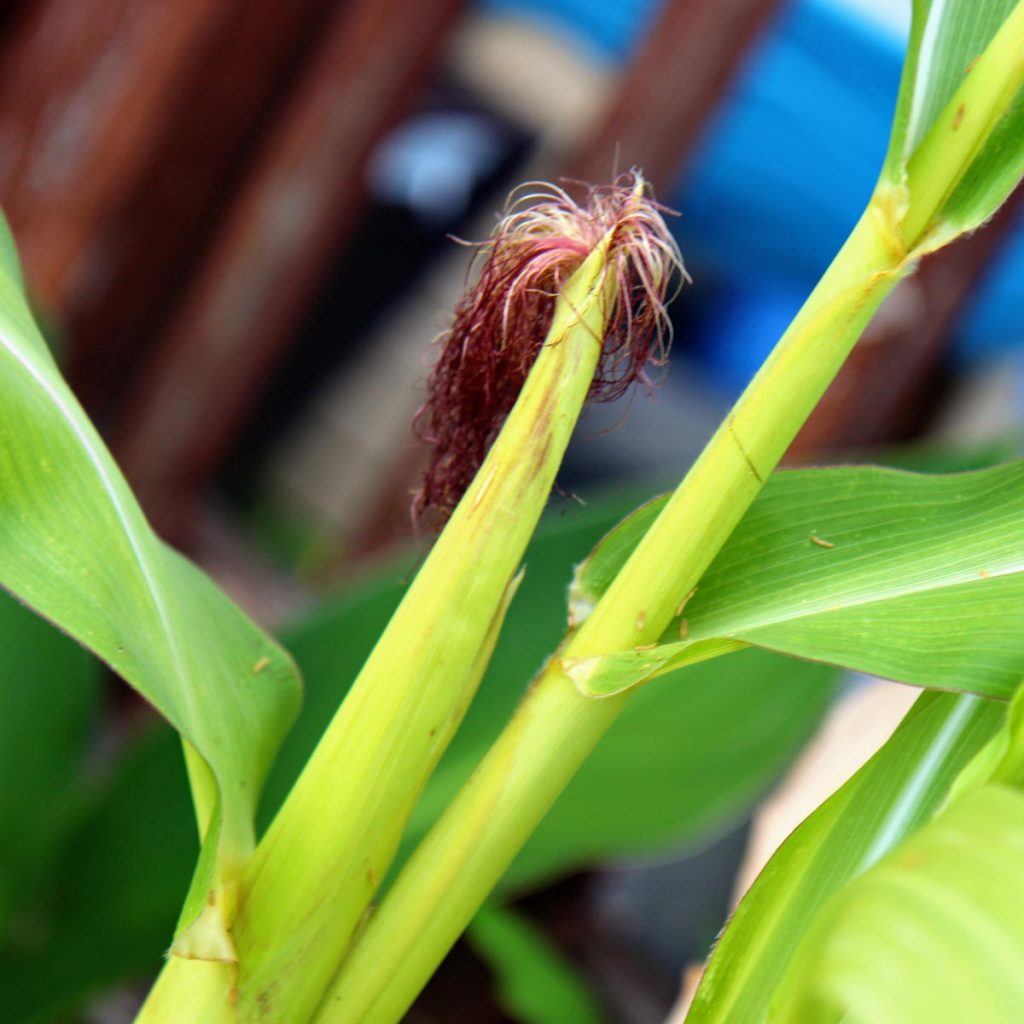 How to Grow Popcorn
Growing popcorn is such a fun gardening activity, especially with kids!
Our daughters LOVED growing popcorn last year and we are super excited to do it all over again, but with more varieties this time. (BTW, here's a list of some of the other things we grew last year – Natalie wrote this when she was just 7!)
Here are some simple steps on how to grow popcorn:
Prepare a seed starting tray or egg carton with some potting mix. (I love ProMix! Got some great recommendations from a bunch of gardeners and so far so good!)
Plant two popcorn seeds per seed cell.
Water as needed, deeply enough to reach the roots but not oversaturating the seeds.
When popcorn plant seedlings are several inches tall, transplant them to bigger pots or outside after hardening off if the threat of frost is gone.

NOTE: Some experts advise direct seeding popcorn. We grew ours from seedlings we started indoors and they did just fine.

Help pollinate your popcorn! The tassels on top drop the pollen on the silken hairs of the popcorn plant. Give your plants a gentle shake now and then to encourage the pollen onto the corn silks.
Allow your ears of popcorn to dry on the popcorn plant for best results.
Important: Plan to isolate your popcorn plants from other types of corn to avoid cross-pollination. You may wish to only grow popcorn to avoid negatively affecting your crops (ex: less desirable sweet corn or popcorn that doesn't pop as well).
Grow popcorn in containers if you don't have a large garden space to fill. Our first year growing popcorn, we planted three popcorn plants in a five-gallon flowerpot.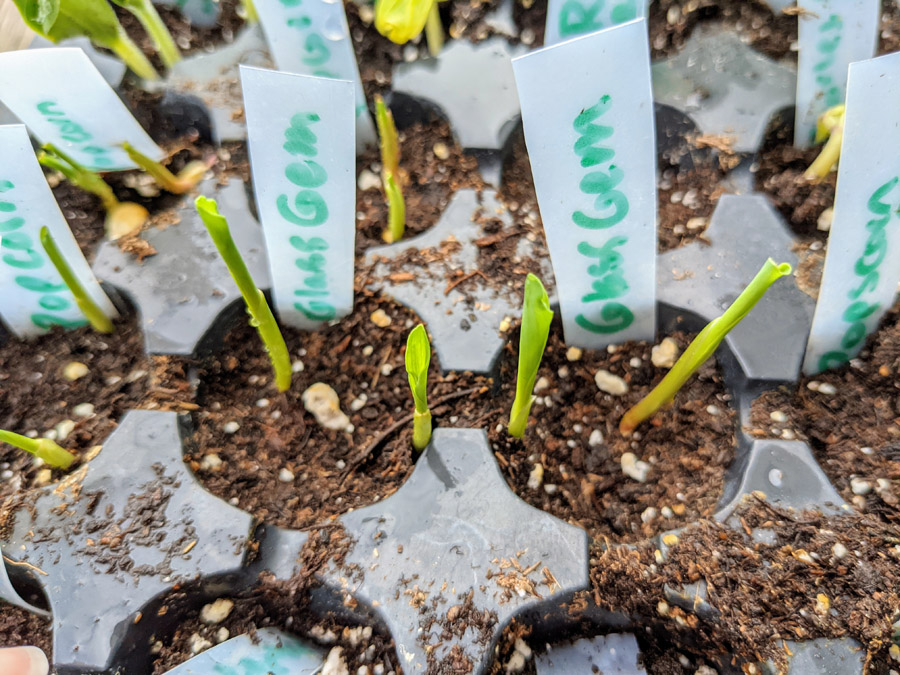 Popcorn Seed Varieties
You can find quite the selection of popcorn seed for planting with a simple search online.
This year we have three or four different kinds of popcorn plant seeds we are going to try. Not all of these are technically popcorn (some are ornamental or otherwise), but we are growing them as popcorn.
Crème Puff Yellow Hulless Popcorn, Seedville USA
Japonica Corn
Glass Gem Corn
Ornamental Fiesta Corn
Contrary to popular believe, just because a type of corn is labeled as "ornamental" doesn't mean it's poisonous, toxic, or inedible.
Rather, it is not a traditional corn on the cob type corn. However, you can enjoy these unique and colorful kinds of corn as popcorn!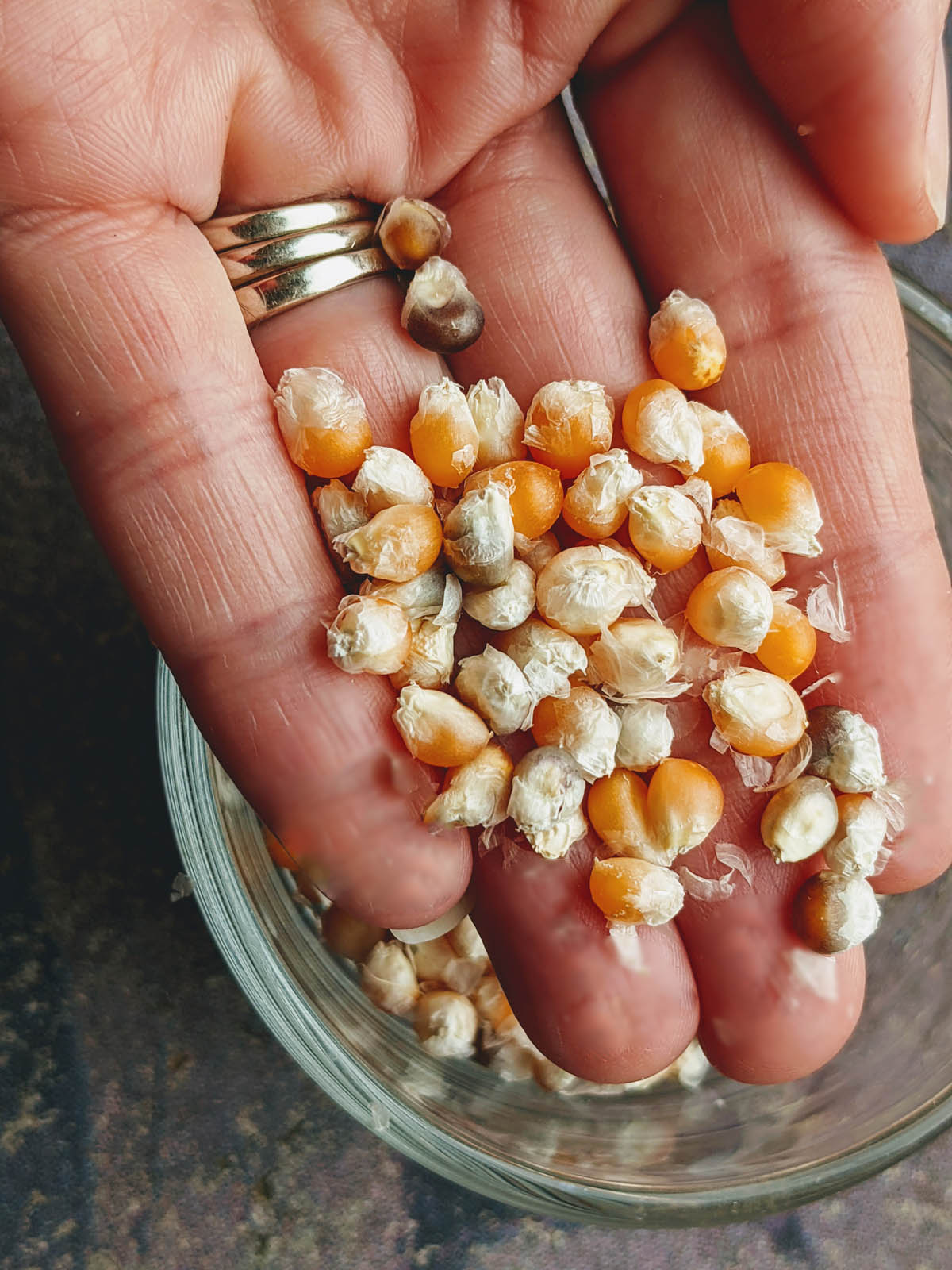 What About This Other Popcorn Plant?
There's a plant called Popcorn Cassia (Cassia didmobotrya), which is said to smell like buttered popcorn. This plant is lovely for its vibrant yellow blooms, but it is actually a poisonous plant.
I wrote this post before I even knew there was a "popcorn plant" with a fragrance to match. I'll skip this one, though, because we've got kids and a dog and I'm avoiding any of those toxic plants.
Final Thoughts: Popcorn Plant Care
Growing a popcorn plant last year proved to be a really fun experience with my kids. I never dreamed of growing popcorn!
The popcorn plants were very easy to care for as container plants. I found them to be very forgiving when we got busy and the biggest issue was how their roots came up out of the soil in the pot.
We added some mulch and watered more deeply than some of our other vegetable plants. Our popcorn did just fine for our first attempt – we got two cobs of popcorn last year!
This year our goal was to grow enough popcorn that we can save some for our Friday movie nights during the fall and winter.
We planted glass gem corn seeds to grow as popcorn. It turned out BEAUTIFUL!
Pretty sure we didn't have enough space to devote to popcorn plants for the whole year's worth of popcorn, but we'll see how long it lasts!
Have you every grown a popcorn plant? Are you growing popcorn this year? I'd love to chat in the comments, so drop us a line!
09.28.2021 – Updated to add photos of glass gem corn and a seasonal update.
01.19.2022 – Updated photos to full size.