Growing Spinach from Seed in Containers
My sister once told me spinach was tough to germinate. I think it psyched me out that year, but this year my daughter planted spinach seeds and it's all good. Turns out my 10-year-old is a natural at growing spinach from seed!
We decided to grow spinach from seed in tier planters we got at the Dollar Tree. The planters stack and unstack easily for convenience.
Spinach typically grows more as a cold crop, so I liked the idea of being able to move the planters indoors or into the shade if it gets too hot.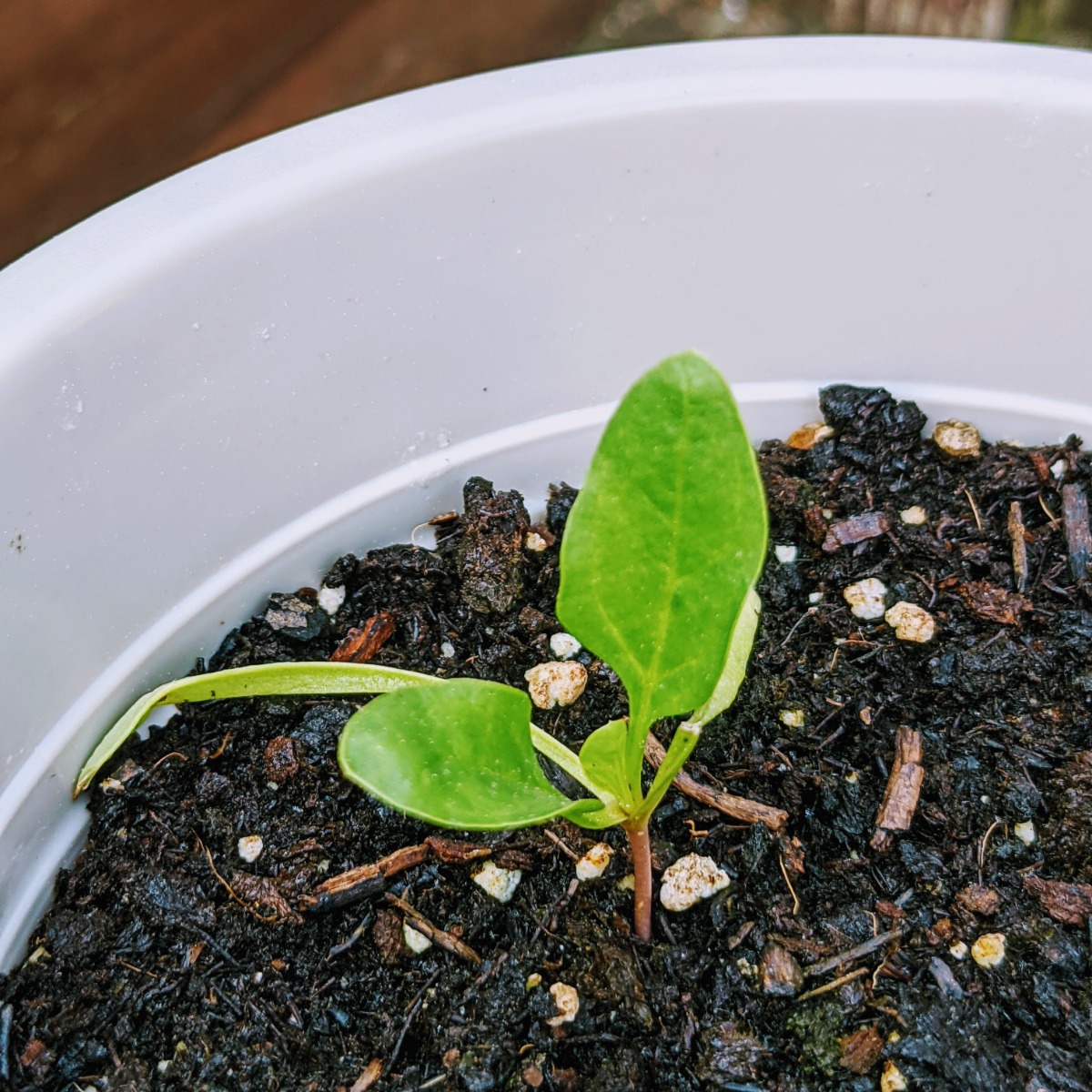 At what temperature do spinach seeds germinate?
Spinach seeds germinate best in cool soil. Plant spinach seeds when soil temperatures are between 45 and 68 degrees. (Source)
What do spinach seedlings look like?
Spinach seedlings emerge with tiny grass-like leaves. As they grow bigger, spinach seedlings start to have more defined leaves. Commonly, spinach leaves tend to be oval in shape. Sometimes spinach leaves become pointy before the plant bolts and goes to seed.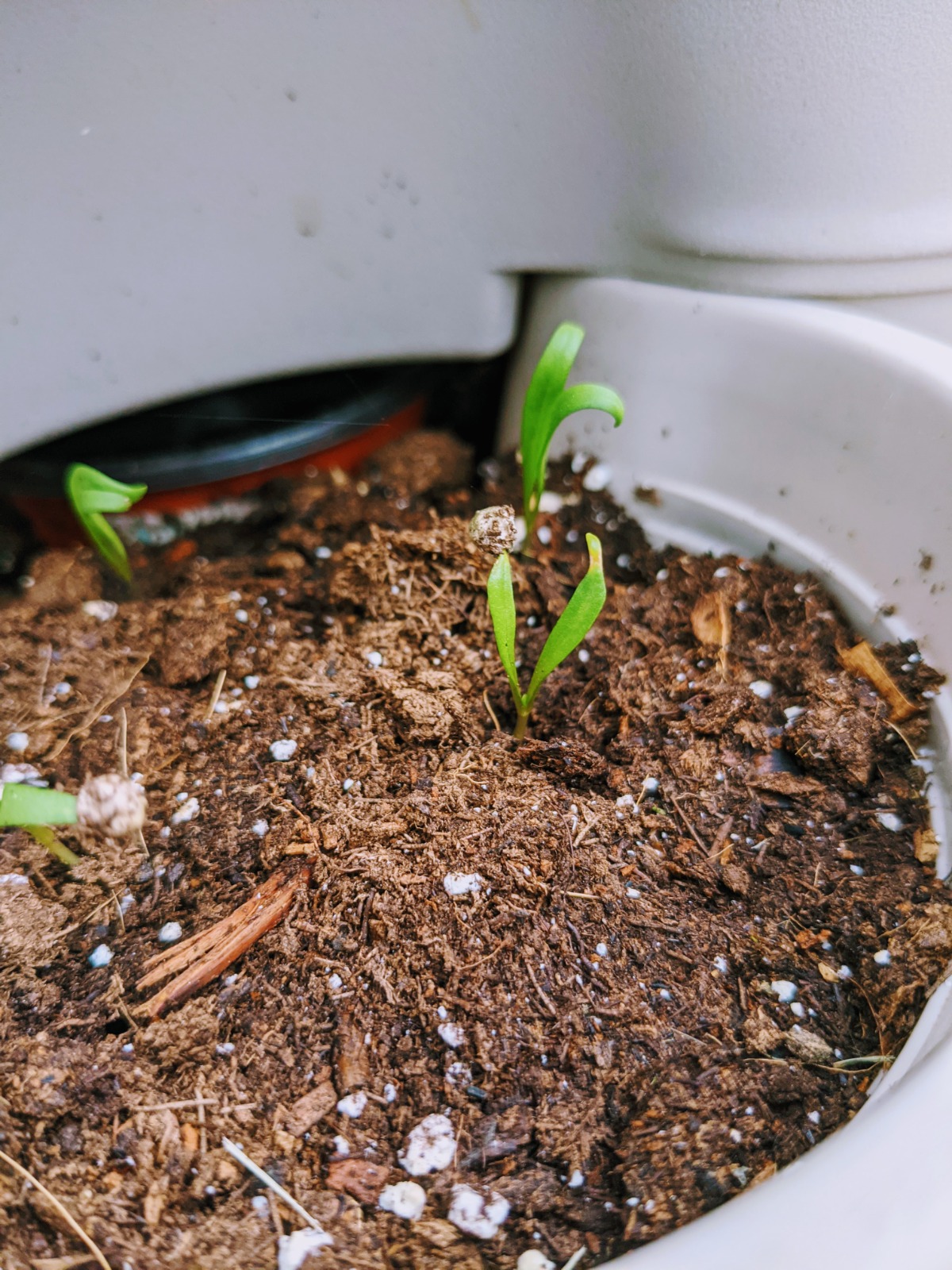 How deep do you plant spinach seeds?
Plant spinach seeds about ½ inch deep. Spacing for seeds should be about 2 to 4 inches apart, unless you plan to harvest the entire plant.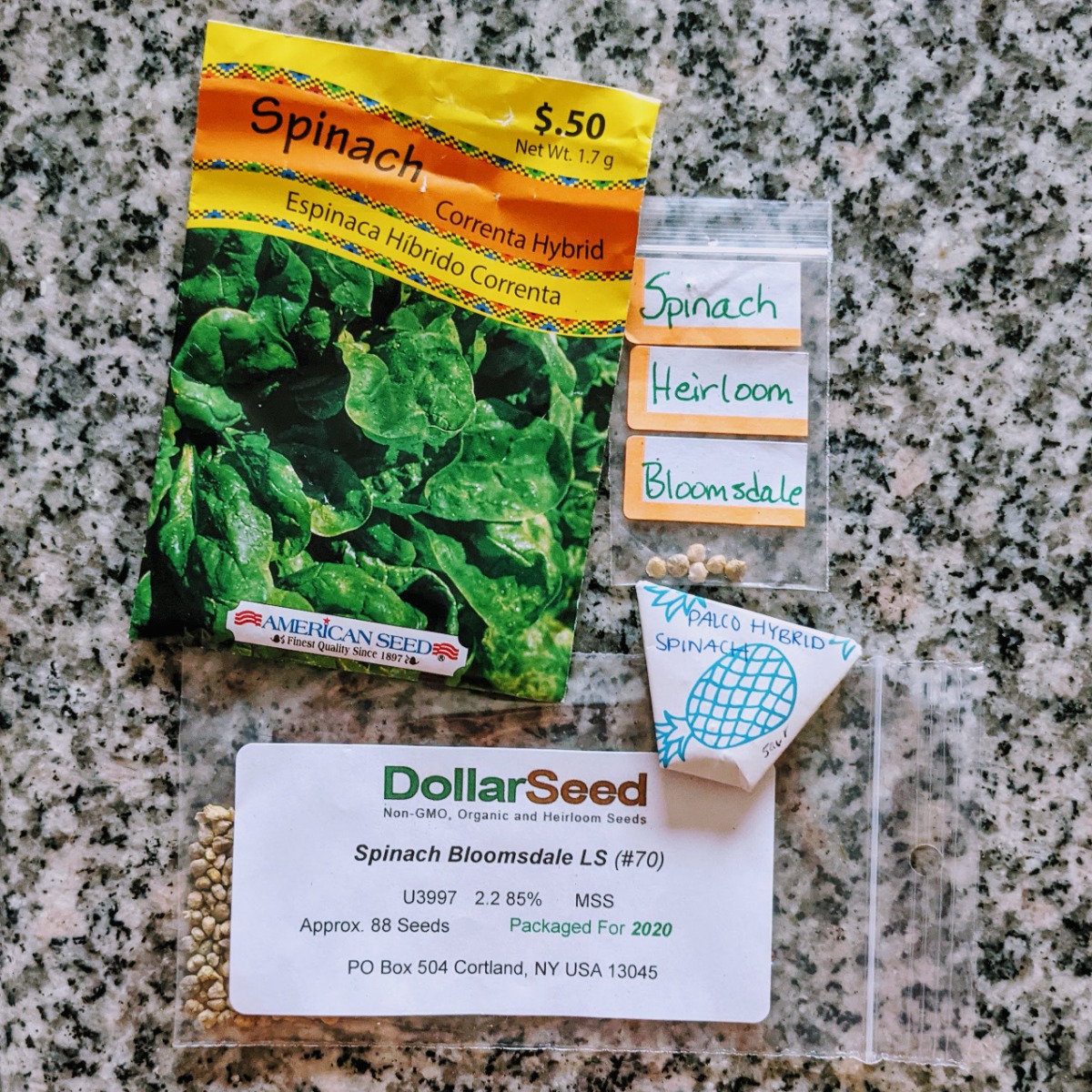 How to Start Spinach Seeds in a Pot
While you can plant spinach seeds directly in the garden, some prefer growing spinach in containers.
Learning how to plant spinach seeds is not actually as tricky as I thought. Some gardeners do have trouble with spinach seeds not germinating, but issues can often be diagnosed and narrowed down for better results.
Follow these steps to try growing spinach from seed in containers.
Prepare your planting container with moist potting mix. (We chose tier planters for easy stacking with our lettuce crops.)

Poke small holes about 2 inches apart.

Drop a spinach seed into each hole.

Cover the seeds with about ½ inch of potting soil.

Lightly water to moisten the soil down to the seeds.

Set the containers outdoors in the sun.

Check daily for moisture needs and signs of spinach germination.
Growing Spinach in Containers
Once your spinach seeds sprout, you may need to thin or transplant some of the seedlings to give them more space.
Plants with more room to grow can grow bigger!
Aim to pick some spinach to eat when the plants have at least 5 or 6 leaves. Tear or cut the leaves so that your plants keep growing.
If you like, you can even pot up the spinach plants so they have even more room to grow.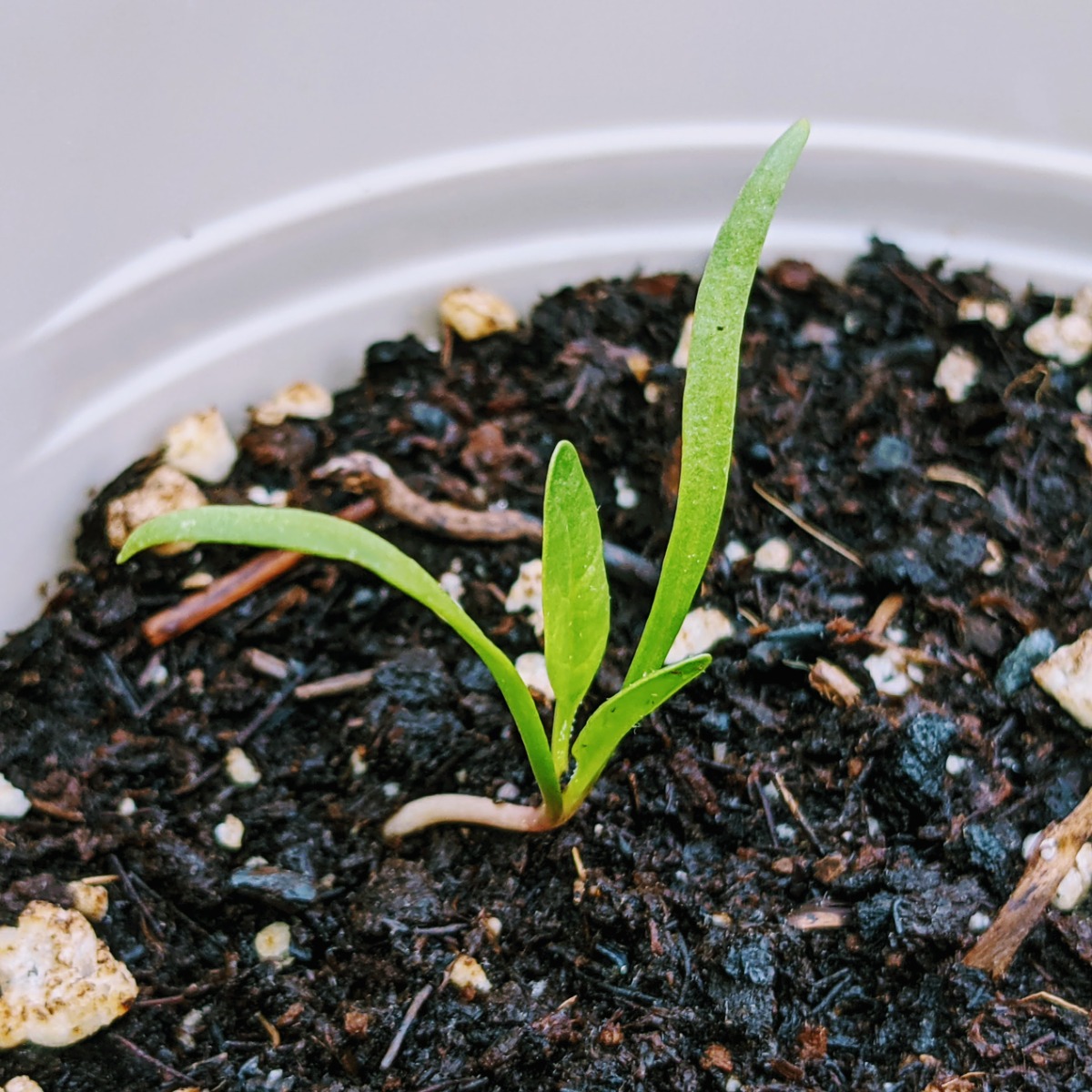 Benefits of Growing Spinach in Pots
Spinach doesn't take up a ton of space, so you can really maximize your garden by growing spinach in pots.
Also, planting spinach in containers gives you the freedom to move the pots when it gets too hot.
Growing spinach in summer can be tricky because this plant doesn't like the heat.
When growing spinach in containers, you can move the pots into the shade or even indoors during a major heatwave!
Do you plan on growing spinach from seed in containers? Feel free to ask questions or share tips in our comments below!
Happy Gardening!