Germinating Canna Lily Seeds | Canna Indica
Have you ever grown canna lily seeds? The brilliant red flowers and tropical foliage are a welcome addition to nearly any garden!
When we moved to our house, we discovered red cannas (Canna indica) growing in a sheltered corner next to our deck. It didn't take long to notice these flowers producing dark canna lily seeds with hard seed coats from which we could grow more cannas!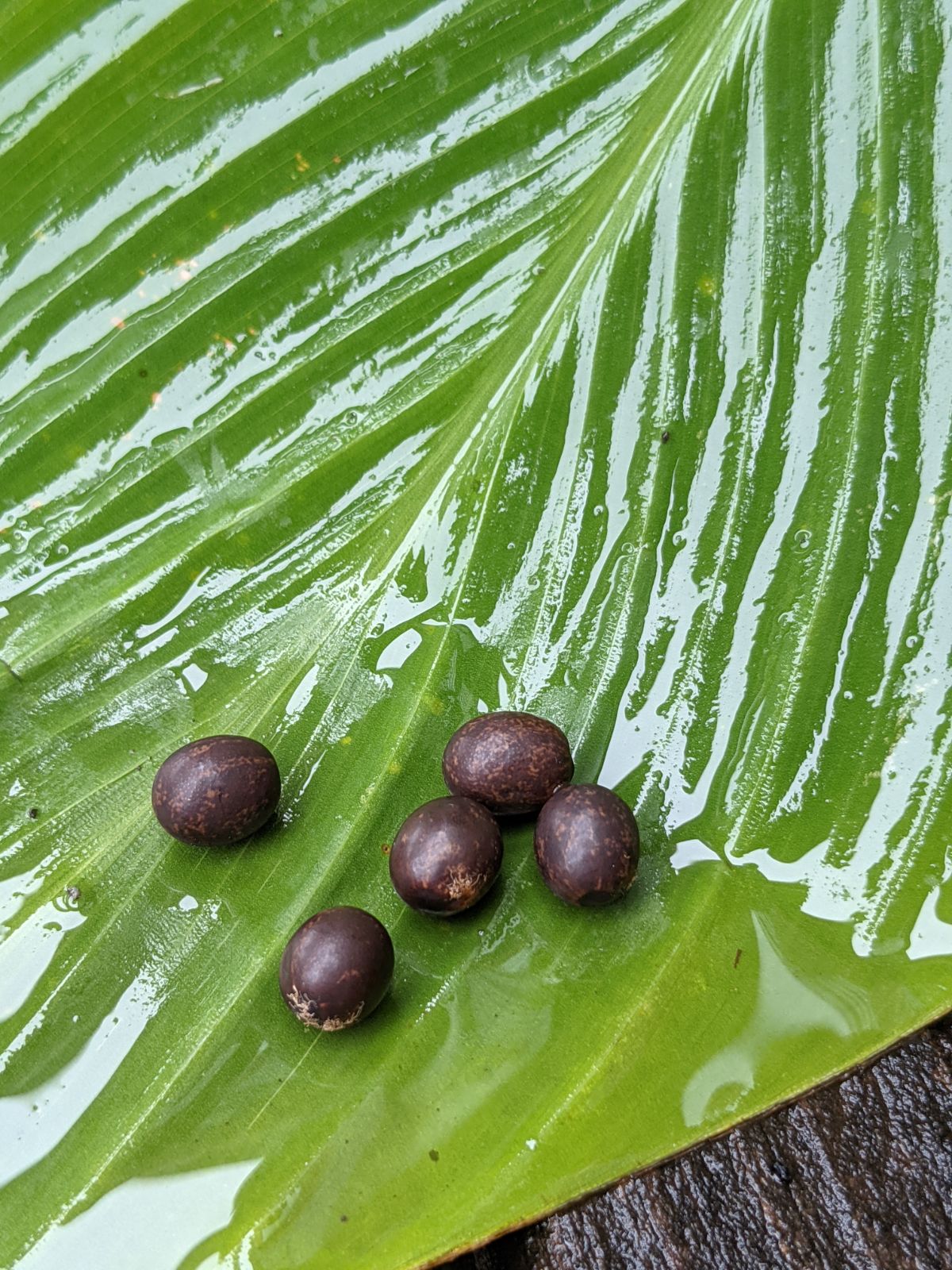 Even though our red canna lilies are perennials, it's still fun to grow cannas from seed. I'll share my favorite tips, but let's answer a few questions first.
What Do Canna Seeds Look Like?
Canna seeds are dark spherical seeds with very hard seed coats. Also known as Indian shot, African arrowroot, purple arrowroot, and Sierra Leone arrowroot, the red canna seeds have papery seed pods that generally contain at least two or three seeds each.
My kids love collecting canna lily flower seed pods and popping the seeds out from the papery husks. Before they're ripe for picking, the seeds develop inside rubbery looking spike balls where the flowers once were.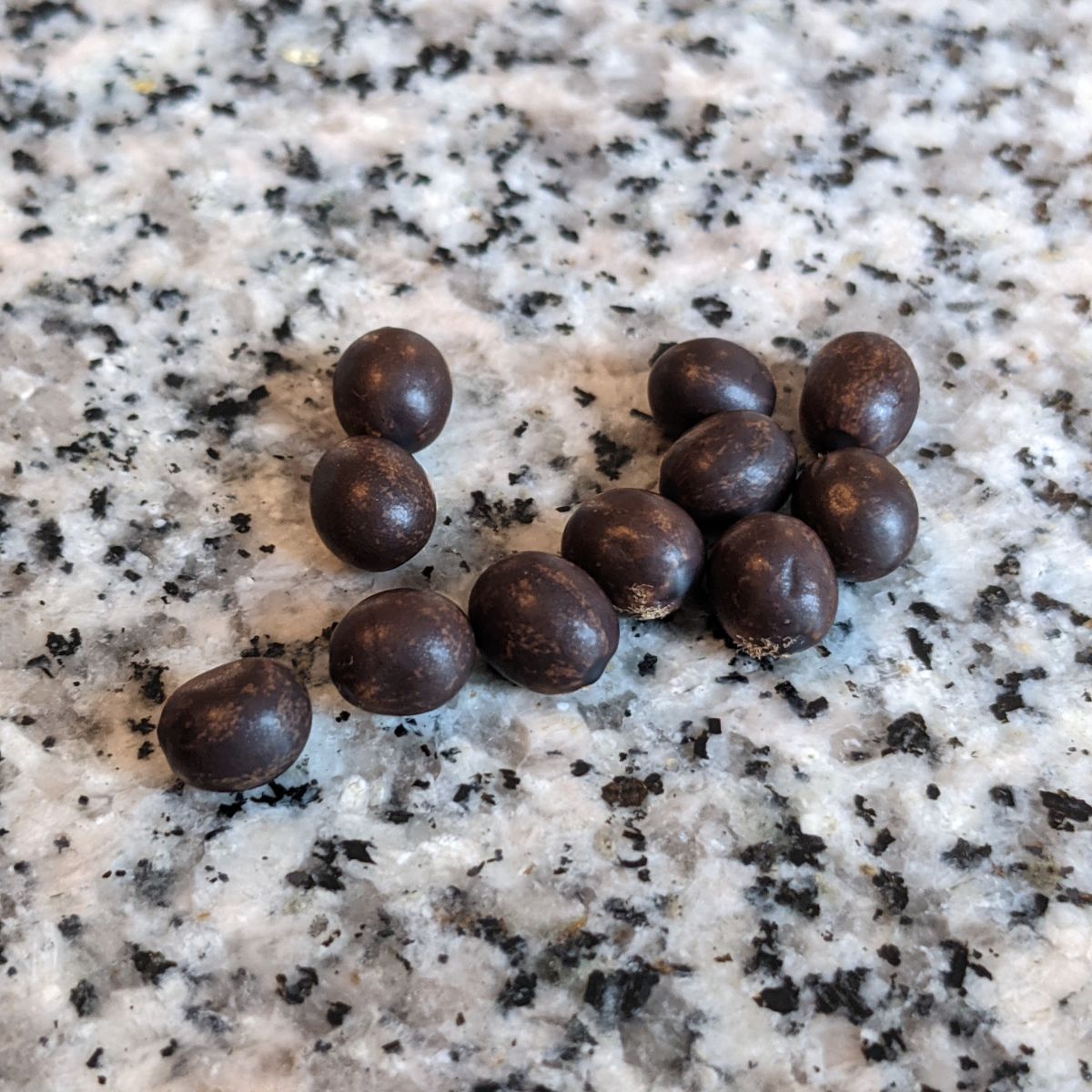 Will Canna Seeds Produce Flowers the First Year?
Cannas planted from seed may take around 100 days to produce flowers. You can speed up this timeline by starting cannas from seed indoors prior to the last frost in your area.
Growing Canna from Seed
Canna tubers grow very well for years at a time. You can also split and divide them to other parts of the garden or share them with friends.
Still, the process of growing canna lilies from seed is rewarding to gardeners and especially to the youngest gardeners of the bunch.
The sight of that first tiny tropical leaf curling up out of the soil is well worth every moment you spend growing cannas from seed.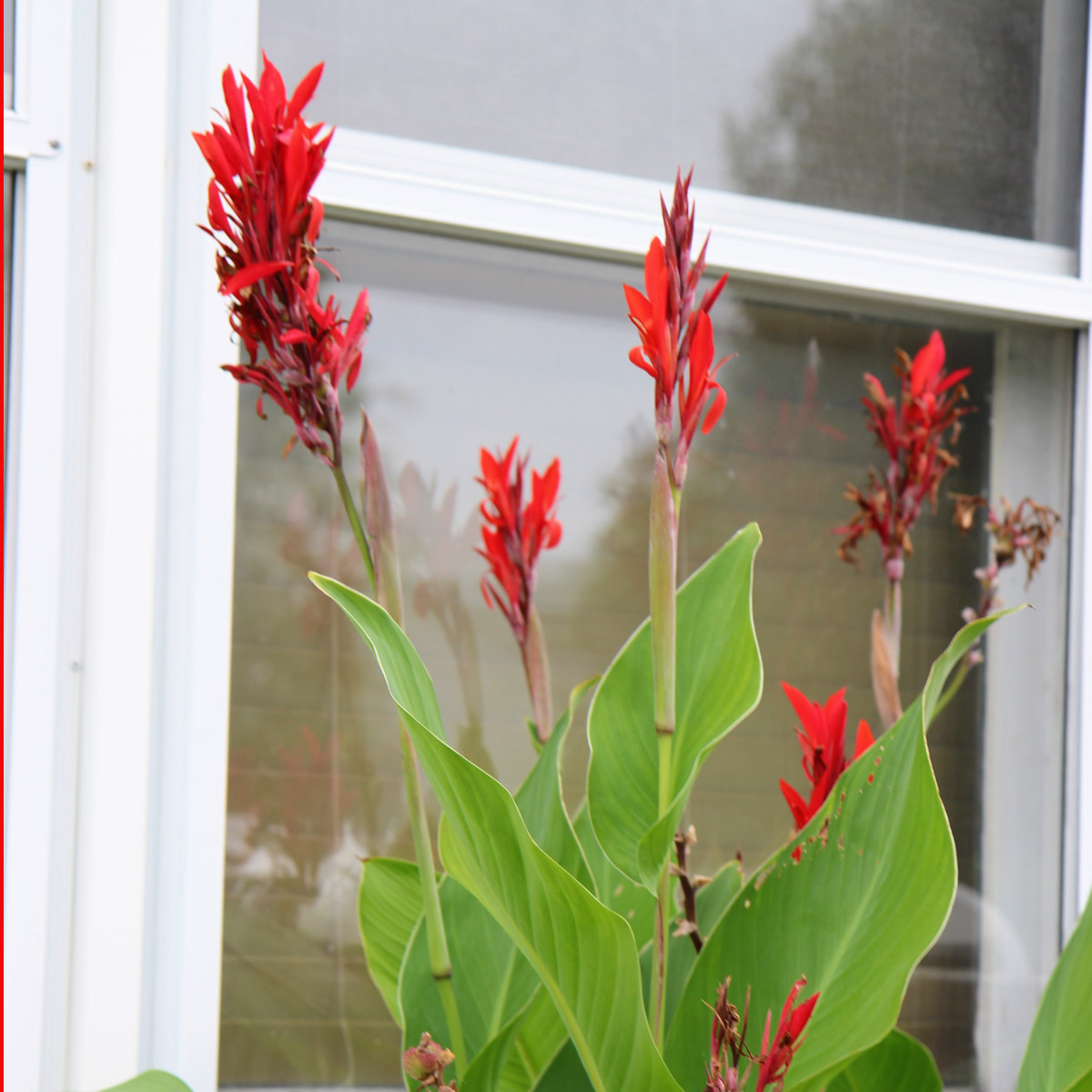 How to Grow Cannas from Seeds Indoors
Starting canna seeds indoors gives your plants a head-start to maturity for flowering. You can grow cannas from seed much like any other flower, except for one key detail.
Step 1: Germinating Canna Seeds
Starting cannas from seed is easier than you might expect, as long as you remember one important step. Canna lily seed germination works best when you scarify the seed.
Begin germinating canna lily seeds with these steps:
Gather a flower pot, potting mix, canna seeds, water, and a file or a piece of sandpaper.

Hold the first canna lily seed firmly in one hand.

Rub the seed against a file or sandpaper to nick the canna's hard seed coat, being careful not to cut too deeply. (You should be able to see the color change from purple to a lighter, almost white shade.)

Plant the seed about a half inch deep in a small flower pot.

Water the seed regularly and watch for growth.
TIP: If you are uncomfortable with the scarification of canna seeds, you can also try soaking them for 24 hours instead. I have not attempted this method but it's worth a try.
I'll be germinating canna seeds with my daughters this week and will update with more photos soon!
Step 2: Transplanting the Canna Seedlings
Once your baby canna lily grows a few leaves or grows more than six inches tall, consider transplanting. Two great choices would be potting up to a larger pot or transplanting cannas outside.
Water the day before you plan to transplant.

On transplant day, prepare the space where you will move your canna seedling. A shallow hole in your garden works great, although you may also be able to grow cannas in a pot.

Loosen the dirt around the canna seedling.

Gently scoop the canna out of the original pot and move it to its new location. If moving outside, be sure to harden off first.

Water to help your canna acclimate to the new location.
Final Thoughts: Growing Canna Lilies from Seed
Did you know the red canna is actually an edible canna in the family Cannaceae? Even knowing this, I don't have any desire to eat ours, but we sure do love growing them!
When planting cannas from seed, you can expect them to take about 100 days to produce their first blooms. They should also be developing a little rhizome or bulb to store energy for the next year's growth.
Typically, at least where we live in zone 6b, you should probably dig up your canna bulbs to winter them over each year. Here we've been lucky, with our cannas coming back every year! (But I don't want to jinx you!)
Our website features affiliate links to products that we personally believe in. If you make a purchase from a link on our site, we may earn a small commission at no cost to you. Thank you! This helps our girls chase their garden dreams! Thanks for your support. (View full affiliate disclaimer at the end of the page.)
Check out my post on How to Care for Canna Lily for more tips!
Now hot on my list of flower wishes are the hot pink cannas, yellow cannas, and orange canna lilies. It will be so exciting when our canna collection is complete.
Do you grow cannas? Have you ever grown cannas from seed? Let's chat in the comments below!
10.03.22 – Updated to adjust spacing and add canna seed suggestions. Added new photos and resized existing to full size.