Make DIY Seed Envelopes with the Best Garden Crafting Tools
As a gardener and a mom, garden crafts just naturally fit our life. Lately my daughters and I enjoy using fun garden crafting tools to make our own custom seed envelopes.
I love seeing my kids' artwork on seed envelopes!
It's such a joy sharing those handmade seed packet envelopes with other gardeners, and using them for our own seed storage needs.
Some gardening pals have asked about our stampers and other garden crafting items that we use to create the pretty DIY seed envelopes – here's the scoop!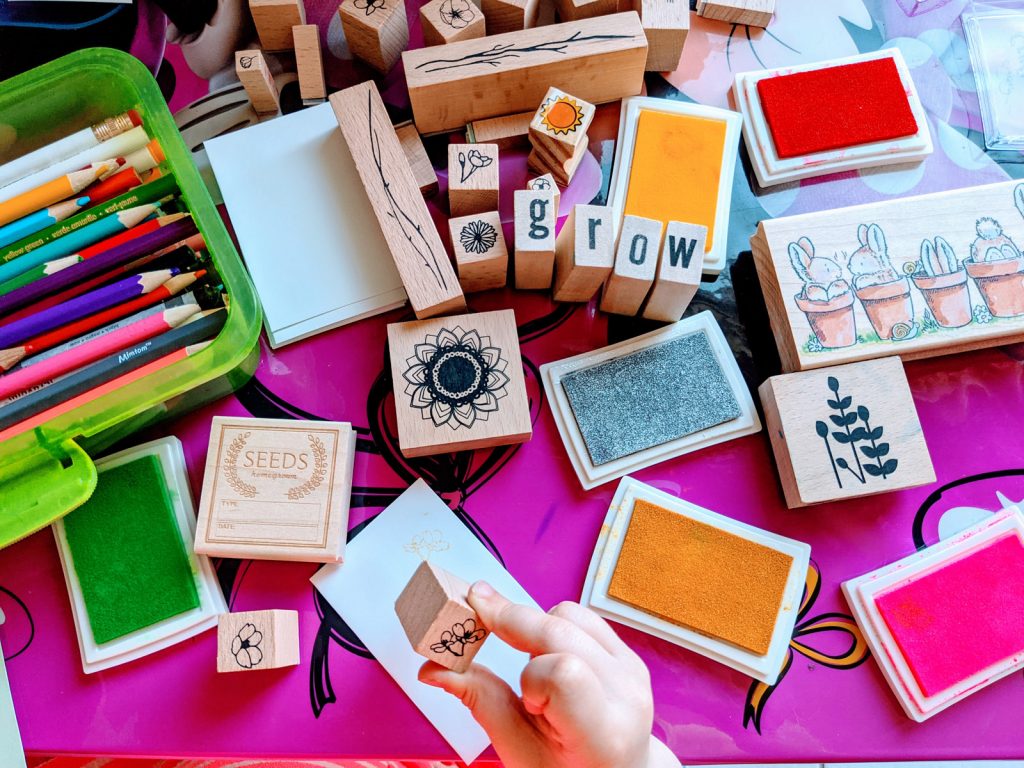 Best Garden Crafting Tools & Supplies
With more seed swaps on the horizon and kids who love crafting, I've started collecting cool garden crafting supplies.
Here are some of my favorites:
Garden Themed Rubber Stamps
Craft stampers make an excellent choice for gardening crafts. You can stamp your seed saving envelopes, decorate mailing envelopes to your seed swap friends, and more.
Check out my favorite gardening themed wood stamps!
Penny Black Decorative Rubber Stamps, Bunny Friends (1927K)
This adorable bunny gardening stamp is perfect for Bunny's Garden! I love stamping our mailing envelopes and letting my 5-year-old decorate them.
Colored pencils work really well to decorate the bunnies and flower pots.
She did try with markers and it came out a bit dark.
I do find you can ink up just one or two of the bunnies to stamp on DIY seed envelopes – works like a charm!
"Seeds Homegrown" Fill in Type and Date Gardening Square Rubber Stamp for Stamping Crafting – 1.75in Medium
My brother got me this "Seeds homegrown" wooden stamper for my birthday. I am really enjoying it and foresee a lot of use for many gardening seasons to come!
This stamp provides a blank area for you to write in the type of seeds and the date collected.
This makes it perfect for trading!
The clean design lends a nice touch. My youngest especially likes inking just the top of the stamp so she can stamp the word "seeds."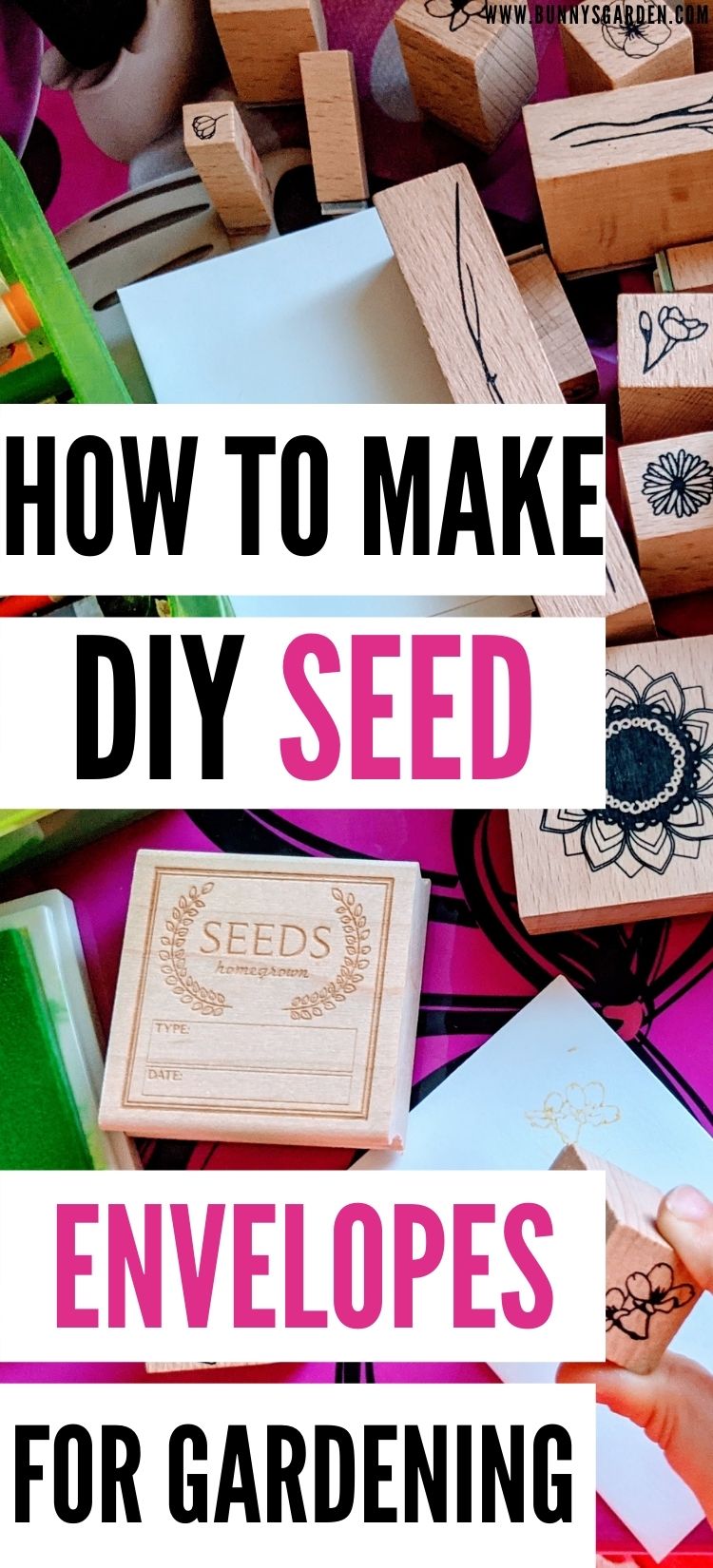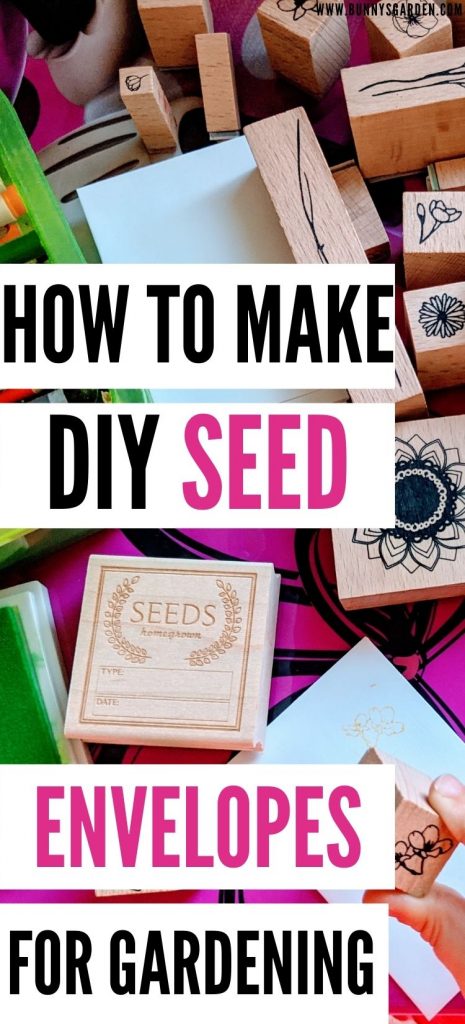 UCEC 70pcs Alphabet Stamps Vintage Wooden Rubber Letter Number and Symbol Stamp Set for DIY Craft Card Making Happy Planner Scrapbooking Supplies
Alphabet stamps come in handy for so many different crafts! We love using ours to stamp "GROW" and other gardening related buzz words.
I recently received these for my birthday but also have a larger set of alphabet stamps we use all the time, too.
All these gardening stamps were such great gifts!
Dizdkizd 20 Pieces Vintage Wooden Rubber Stamps, Plant & Flower Decorative Mounted Rubber Stamp Set for DIY Craft, Letters Diary and Craft Scrapbooking
Lovely stampers of flowers and branches make beautiful accents for seed envelopes and other garden crafts.
Four types of branches and about a dozen flower stamps offer endless combinations.
These wooden floral stampers pair very well with the wide assortment of ink pads.
Inkadinkado Vintage Flowers in Bottles Wood Stamp, 5" W x 3" L
This stamp looks so elegant! I can't wait to use it on something special.
Like the bunny stamper, it can work with inking only the one bottle on the right for a small seed envelope packet.
I think stamping this cut flowers in glass bottles stamper and then painting with watercolors would be absolutely gorgeous!
Inkadinkado Floral Mason Jar Mounted Rubber Stamp for Card Making and Scrapbooking, 3.5" x 4"
I do not own this lovely gardening stamp yet, but it's on my wish list.
I think it is just so pretty and elegant. It reminds me of the cutting garden I'm going to grow for my daughters this summer and hopefully every summer thereafter.
RisyPisy Wooden Rubber Stamp Set, 9pcs Decorative Mounted Rubber Stamps with Seeds Travel Printed & 12 Sheets Ins Style Notepad for Card Making, DIY Craft, Stationery Scrapbooking, Diary Letter Decor
When making springtime and summer crafts, garden stampers are some of my favorite tools.
I don't own this set yet but it's high on my list of fun flower stampers to add to my collection.
I love the "wish" theme with the dandelion seeds! In fact, this would be a perfect gardening stamper set for "Seed Wish Wednesday" on Instagram @brambleberry_farmstead!
Origami Seed Envelope Paper
Versatile and beautiful, origami seed envelope paper works well for pinches of seeds of all sizes!
Here are some origami seed envelope tips to get you started:
Choose double-sided origami paper for a beautiful contrast on your DIY seed packets.
Start with 6-inch origami paper for medium to large sized seed envelopes.
Use 3-inch origami paper (or 6-inch paper cut in quarters) for smaller pinches of seeds.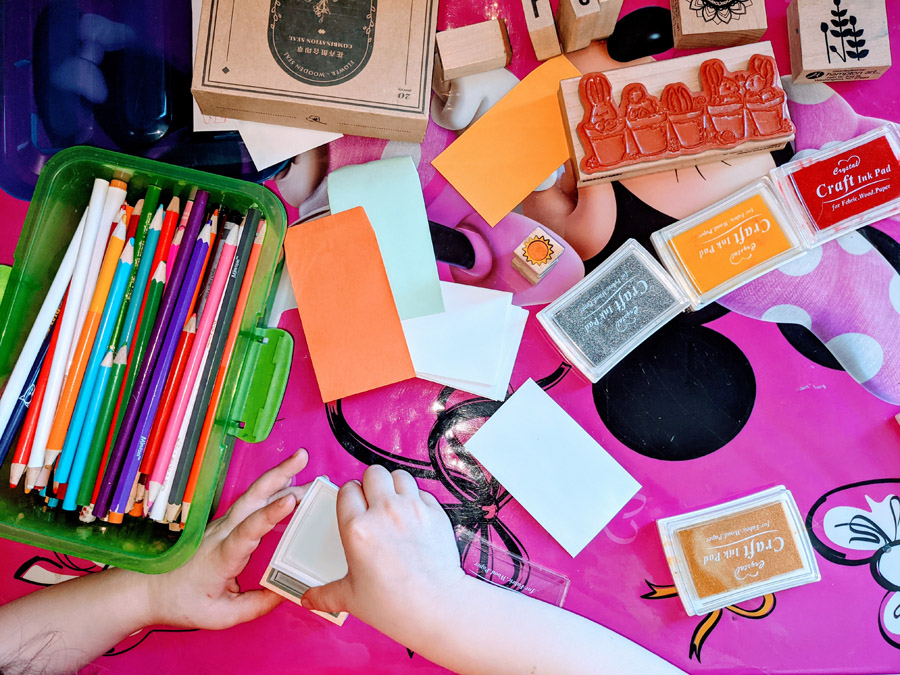 Start with blank seed envelopes and anything is possible!
When making your own seed packets, be sure to add your brand or your own personality to the label or design.
Labels or stickers work great to brand your seed swaps.
Final Thoughts: DIY Seed Envelopes
By the way, I buy my seed envelopes (bulk) at Amazon. We got 500 white seed storage envelopes for a very reasonable deal.
I see lots of gardeners use the kraft brown paper seed envelopes, which offer a rustic beauty all their own.
Crafts: Gardening Materials
My favorite gardening crafting supplies to make custom seed envelopes are:
Flower and Garden Themed Wooden Stampers
Multi-tone or Ombre Ink Pads
Gardening Stickers
White paper seed envelopes
Neon masking tape
Besides these garden craft supplies, I also like using these items for sending seed mail from home:
By the way, if you like these crafty gardening ideas, you should also check out our post on DIY Heart Seed Paper!
What are your favorite garden crafting tools and supplies for making your own creative DIY seed envelopes?
Please share in the comments below – my little girls would love to try something new!